The mission of the New Jersey Division of Fire Safety shall be to serve as the central focus for the State's fire service community and the general public in all matters relating to fire safety through the development and enforcement of the State Uniform Fire Code, public education programs and firefighter training programs.
Within the Division of Fire Safety, the Bureau of Fire Code Enforcement is responsible for enforcing the State's Uniform Fire Code.  The Bureau of Fire Department Services is responsible for the training and education of New Jersey's fire service, fire incident reporting, firefighter serious injury and fatality investigations and fire safety's public education.
---
FIRE IN NJ/FIRE DEPARTMENT ADDENDUM 2013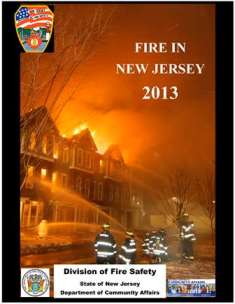 ---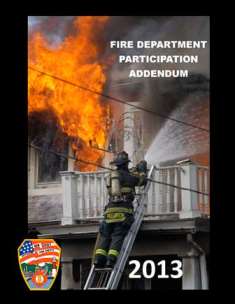 ---
JUST RELEASED
---
ICC NATIONAL CERTIFICATION EXAMINATION AND FEE
---
MEETING/CONFERENCE NOTICES
12th Annual New Jersey Juvenile Firesetter Intervention Conference
December 4th & 5th
Middlesex County Fire Academy
Sayreville, NJ


---
---
Fire Safety Commission Meeting
Wednesday, November 19, 2014 - 10:00 a.m.
Atlantic City Convention Center
Exhibit A
Atlanic City, NJ
2014-2015 Poster Contest
"WORKING SMOKE ALARMS SAVE LIVES.  TEST YOURS EVERY MONTH"

2014-2015 Poster Contest Announcement
2014-2015 Poster Contest Application 
2014-2015 Poster Contest County Coordinators 

JerseyNet, New Jersey's Public Safety Network.....
More