Assistant Public Defender
Janice Anderson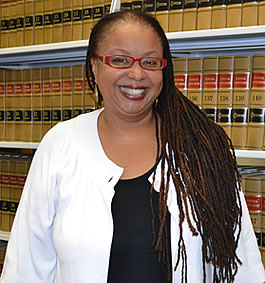 An attorney with the Public Defender's office since 2003, Ms. Anderson is responsible for supervising the Office of Parental Representation, Intensive Supervision Program and Drug Court, as well as the Atlantic, Cape May, and Salem Criminal Trial Regions.

She was a staff attorney in the Essex Adult Trial Region before becoming a staff attorney in the Office Parental Representation in 2004. She became Managing Attorney in OPR's Northern Region in 2005 until her appointment as Assistant Public Defender in 2011.

Ms. Anderson holds a B.A. from the New School for Social Research in New York and obtained her J.D. from Rutgers School of Law-Newark in 1994.