NJDEP Hurricane Sandy Information
Hurricane Sandy: NJDEP GIS Response and Recovery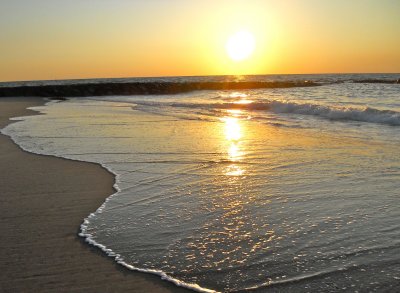 The NJ Department of Environmental Protection's GIS is playing a significant role in the response to Hurricane Sandy and the state's recovery. Professional expertise, experience and investments in spatial data positioned us to be highly effective. The GIS is managed out of the Office of Information Resources Management; but the magnitude of the storm required combining resources with the Office of Emergency Management, Bureau of Dam Safety, and the Divisions of Solid and Hazardous Waste, Water Quality and Water Supply. Read on to learn about the NJDEP experience, then feel free to share your Hurricane Sandy experiences with us.
Preparation
A year before the storm, coordination with the Office of Emergency Management and the Bureau of Dam Safety began. Contacts were established, emergency business process communicated, and expectations explained. GIS staff toured the Regional Operations Intelligence Center (ROIC) which serves as the central coordinating branch for statewide emergencies. At the ROIC security procedures were reviewed, access to computers and printers established and software and data loaded. Official letters were requested to ensure permission to be on the road if needed during a state of emergency.
Two days before the storm, preparation intensified. Another trip to the ROIC was taken to confirm access to hardware, software and data. Additional spatial and facility data was loaded on to portable hard drives for responders to take with them to the ROIC. This significantly increased the amount and variety of current data responders could have access to. A map of major streams with gauges was created, and additional remote access accounts were set up for essential GIS staff.
Response
When the storm was imminent, GIS Specialists were deployed to the ROIC along with members of the Office of Emergency Management, Dam Safety and senior management. FTP services were set up to access data on DEP servers.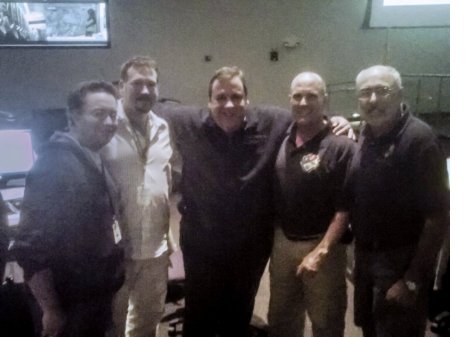 There was no warm up. The first map requested was one of the most important. Outputs from the SLOSH model (predicts the rise in flood waters) were compared to elevation derived from LiDAR (at 1 meter resolution) to identify areas where the worst flooding was predicted. That map also included census populations by block to show the most densely populated areas that would be affected by the surge and that might need to be evacuated first. The map was compared with other sources to confirm that correct decisions were being made by senior staff on where to evacuate. When the storm actually hit maps continued to be made. Examples include…