NEW JERSEY DEPARTMENT OF ENVIRONMENTAL PROTECTION


ENVIRONMENTAL EDUCATION NEWS



Professional Development
& Classroom Materials




Return to EEdNews Homepage


CONTENTS:
NAAEE: eeNEWS for August 24, 2016
NWF: Fall GLOBE Training for Eco-Schools
PLT: Back to School Resources
CAMDEN - OPPORTUNITIES FOR 4TH GRADERS
PLT: Summer is the perfect time to prepare, browse our new resources now!
NAAEE Early Bird Registration ends August 31
Urban Innovation Conference Call for Abstracts
EE at EPA: Watershed Sleuth, Clean Air Award, Scientific Diving, New Exhibit
ANJEE Online: 345th Edition July 25, 2016
Water So The Soil Can Dry Out
PLT: New GreenSchools Investigations
Duke Farms August-October Professional Development
NAAEE: eeNEWS for July 13, 2016
Microbiome Four-Part Seminar Series
SJ4S: New Trainings, Resources & Other Program Announcements
Eco-Schools USA: Green STEM in Action
PLT GreenSchools: Green ideas for things to do over the summer
Monarch Butterfly Workshop
32nd Annual New Jersey Environmental Education Conference: January 20, 2017

NAAEE: eeNEWS for August 24, 2016 (Posted: 8-25-16)


Click HERE.
NWF: Fall GLOBE Training for Eco-Schools (Posted: 8-24-16)


Click HERE.
PLT: Back to School Resources (Posted: 8-24-16)

GreenSchools! Update

As you prepare to head back to school and are looking for ways to re-engage (or engage) your school in going green, check out these resources.
The Green Schools Alliance has a new unique, collaborative space where you can find useful information, events, stories, best practices, curriculum, and other resources sorted by sustainability topics. You can also ask questions and chat with others working to green their school. Students, sustainability coordinators, teachers, facility members, administrators, green team members are all welcome to participate in the community.
Green Tips of the Month
When the school year starts and as Fall approaches, here are some tips for staying green.

James Riley McGirt
Manager of Education Programs
Project Learning Tree
Project Learning Tree
2000 M St NW, Suite 550
Washington, DC 20036
CAMDEN - OPPORTUNITIES FOR 4TH GRADERS (Posted: 8-24-16)


Below, you will find a link to free passes for all 4th graders and their families to federal parks, lands and waters from Sept 1-Aug 31.

Here is the link to lesson plans and free passes for educators/whole classes of 4th graders:
PLT: Summer is the perfect time to prepare, browse our new resources now! (Posted: 8-22-16)


PLT'S E-NEWSLETTER
New and Improved GreenSchools Investigations
By James McGirt
Project Learning Tree has created a new Adult Leader Guide and updated its GreenSchools Investigations based on feedback from students, teachers, administrators, and other school staff over the past 8 years. Download now.
Summer is the Perfect Time for Training
By Vanessa Bullwinkle
If you live in an area where in-person workshops are not easily accessible or you want to do professional development when and where it's convenient for you, there are many reasons to try an online training! Check out Project Learning Tree's online courses.
GreenWorks! Grants Now Available
By Vanessa Bullwinkle
Do you want children to help improve the environment at your school or in your community? Apply for a GreenWorks! grant from Project Learning Tree to get your project off the ground.
Educator Tips
21 Endangered Species Art Project Ideas for Elementary Kids
By Rebecca Reyes
It's critical to teach our children about endangered species because if we don't know about the problem, we can't take steps to find solutions. Incorporating art into your lesson plans about endangered species is a great way to engage kids on this subject.
EE Resources
EE Resources: Summer 2016
By Jaclyn Stallard
Check out our latest compilation of environmental education resources that have been carefully selected to support Project Learning Tree's lessons.
NAAEE Early Bird Registration ends August 31 (Posted: 8-3-16)


Click HERE.
Urban Innovation Conference Call for Abstracts (Posted: 8-3-16)

Rutgers Cooperative Extension invites you to submit an abstract for the 2016 Northeast Regional Urban Extension Conference. This two-day regional conference will convene Cooperative Extension faculty, government officials, and local stakeholders to highlight research and projects that are helping to build more resilient, sustainable, and healthy urban communities. Join us by submitting an abstract by September 1st to share your knowledge and experience with your colleagues and stakeholders!
Interested in submitting an abstract?
Click here
for
more information!
EARLY BIRD REGISTRATION COMING SOON!
BEGINNING ON AUGUST 15, 2016



This conference will provide opportunities to build collaborative partnerships, explore emerging urban issues, discover innovative technology for outreach, explore innovative funding practices, and address the challenges of urban programming.


Paul Robeson Campus Center
Rutgers University-Newark, University Heights
350 Dr. Martin Luther King Jr. Blvd.
Newark, New Jersey





Rutgers Cooperative Extension
Water Resources Program
water@envsci.rutgers.edu
www.water.rutgers.edu
EE at EPA: Watershed Sleuth, Clean Air Award, Scientific Diving, New Exhibit (Posted: 7-26-16)


Click HERE.
ANJEE Online: 345th Edition July 25, 2016 (Posted: 7-26-16)


Click HERE.
Water So The Soil Can Dry Out (Posted: 7-22-16)

Without water, plants cannot absorb nutrients. To water the garden is to allow the roots of plants to access the nutrients surrounding them in the soil. By watering, we also stimulate the growth of beneficial soil-dwelling microorganisms. It may sound simple, but watering is actually one of the gardening tasks that demands the most precision and experience to get right - especially during a drought or in a desert climate.

Simply watering your garden less deeply is not a useful method for watering during drought. If your irrigation is shallow, most of the water you apply will be lost to evaporation. Instead, a deeper and less frequent watering regimen will allow your garden to thrive and minimize your garden's water consumption.

To read full "Watering in a Drought" article and learn 4 more watering secrets, click here.
In the fourth of 10 video chapters of Edible Gardening: 10 Essential Practices for Growing Your Own Food, Grow Your Lunch founder Benjamin R. Eichorn guides beginners through the basics of successfully watering their gardens by hand. View more Edible Gardening videos here.
Check out The Real Food Challenge! Their mission is to "leverage the power of youth and universities to create a healthy, fair and green food system." Their primary campaign is to "shift $1 billion of existing university food budgets away from industrial farms and junk food and towards local/community-based, fair, ecologically sound and humane food sources by 2020" Copyright © 2016, Grow Your Lunch, LLC, All rights reserved.

Our mailing address is:
1283 40th Ave. Suite 3
San Francisco, CA 94122
415.742.1854
PLT: New GreenSchools Investigations (Posted: 7-21-16)

GreenSchools! Update

See below for some exciting new resources, tips, training opportunities, and grants available from Project Learning Tree.
New and Improved GreenSchools Investigations

Project Learning Tree has created a new Adult Leader Guide plus updated and redesigned its GreenSchools Investigations based on feedback from students, teachers, administrators, and other school staff over the past 8 years.
A Rising Senior Starts a GreenSchools Program

Read this student's account of how she got her school principal to agree to the idea of a GreenSchools program, and what she is doing to motivate teachers and fellow students to get involved.

Summer is the Perfect Time for Training

If you live in an area where in-person workshops are not easily accessible or you want to do professional development when and where it's convenient for you, there are many reasons to try an online training! Check out Project Learning Tree's online courses.
Green Tips of the Month:
Start the 2016-2017 school year off with excitement! There's no better way to get students out of the "summer slump" and back on track than with a Project Learning Tree GreenWorks! grant.
Engage your students in an action project to improve the environment at their school or to restore a natural area in their community.
Link classroom learning to the real world.
Apply by September 30. Grants up to $1,000 are available.
Regards,

James Riley McGirt
Manager of Education Programs
Project Learning Tree
Project Learning Tree
2000 M St NW, Suite 550
Washington, DC 20036
Duke Farms August-October Professional Development (Posted: 7-21-16)


When: August 15 & 16, 8:30 am - 4:00 pm
Where: Duke Farms, Hillsborough Township, NJ 08844, USA
What: Teaching and Learning with Monarch Butterflies

Description:
Each fall, monarch butterflies from the U.S. and Canada begin a 2,000 mile migration to Mexico; in following spring, their great grandchildren return.'Teaching and Learning With Monarch Butterflies' is a two-day workshop combining classroom and field experiences where participants are taught by a team of experienced educators that provide participants with the knowledge, skills, materials and confidence to raise monarchs on their own.

This 2-day workshop enables pre-K through 12th grade educators to teach essential skills in literacy, math, science, geography, technology, Spanish, the arts and social studies… through the captivating story of monarchs (but isn't limited to educators).

Each participant receives: Hands-on instruction by experienced teachers; Rearing cages, books, posters, DVDs and other essential materials; Strategies for creating butterfly gardens; Activities for any subject area; Proven models for engaging community support; On-going support.

Cost: $50 per person.

When: October 14, 15 & 16
Where: Duke Farms, Hillsborough Township, NJ 08844, USA
What: Stories from the Land

Description:
In this weekend retreat you will learn how to become a better storyteller.Stories from the Land offers participants (Educators can take this into the classroom) the opportunity to:Generate writing ideas by interacting and collaborating with peers, Communicate, collaborate and negotiate as a member of a team, Investigate the elements of good stories, Write in one or more languages to express thoughts, ideas and experiences, Infuse stories with the full range of body expression, Understand the importance of storytelling, Write across the curriculum, integrating writing and communication skills with performing art, technology, science and culture, Draw inspiration for gathering, writing, and telling stories from the landscape that sustains us all.

Cost: $150 per person.

Visit www.dukefarms.org to register
NAAEE: eeNEWS for July 13, 2016 (Posted: 7-21-16)


Click HERE.
Microbiome Four-Part Seminar Series (Posted: 7-20-16)


THE CHEMISTRY OF MICROBIOMES - A FOUR SEMINAR SERIES

Sept 20 - EARTH / Oct 19 - MARINE / Nov 9 - HUMAN / Dec 7 - ALL SYSTEMS

All are 2-5pm. These are public webinars, feel free to share.

Microbiomes-the collections of bacteria, viruses and fungi that inhabit essentially every conceivable environment-impact the metabolic diversity of the planet in many ways. They produce a vast array of chemicals that are used to interact and Communicate with each other, their living hosts, and their surrounding abiotic environment. These molecules catalyze a broad range of chemical reactions responsible for maintaining ecosystem and human health, but there is still much to learn about the chemical mechanisms through which these interactions work.

To examine what is currently known and opportunities for additional research, a series of four seminars will be hosted in Washington, DC during the months of September-December. The first three seminars will each focus on one of three microbiome systems: earth, marine, and human. Each seminar will feature presentations and discussions on:
o The role of chemistry in microbial communities, including microbe-microbe signaling and host-microbe interactions
o Current challenges and potential future research

Commonalities and differences among the chemistries of these interactions across systems will be highlighted in the final seminar scheduled in December.

Series will be webcast at: www.dels.nas.edu/csr
@NASEM_Chem
Hosted by the Chemical Sciences Roundtable
SJ4S: New Trainings, Resources & Other Program Announcements (Posted: 7-6-16)


SUSTAINABLE JERSEY FOR SCHOOLS


197 Districts 478 Schools Participating


Five Schools Awarded Education for Sustainability Scholarships
Sustainable Jersey for Schools is proud to announce the award of training scholarships
offered to five schools and districts registered with the Sustainable Jersey for Schools program. The subsidized training registration fee was made possible through a grant from The Geraldine R. Dodge Foundation. Scholarship recipients will participate in a five-day Education for Sustainability Curriculum Design Studio facilitated by Jamie Cloud, president and founder of the Cloud Institute for Sustainability Education taking
place at Duke Farms from June 27 through July 1.
Find out more
here.
Sustainability Summit School-Related Presentations Now Available
If you were unable to attend the 2016 Sustainability Summit, or want to review the school-related topics discussed during the breakout sessions, the presentations are now available and can be found on the
Plenary & Breakout Session Presentations
page. School-related presentations include:
PowerSave Schools Opportunity
Once again Sustainable Jersey is partnering with New Jersey Natural Gas (NJNG) and the Alliance to Save Energy (ASE) to bring the PowerSave Schools program to schools within NJNG's service territory. NJNG will fund direct program costs for 13 schools continuing with the program and 9 new applicants interested in joining the program for the 2016-2017 school year. The ASE will implement the
PowerSave program,
providing tools and resources to ensure a successful program outcome. Participating schools receive a $1,000 program grant. For more information click here.
Application Deadline: Monday July 18th at 11:59 pm
Sustainable Jersey for Schools Upcoming Webinar
Pathways to Financing Clean Energy

An energy efficient home or office not only saves money, it also makes your living space or workplace healthier and more comfortable. Upgrading heating and cooling equipment, increasing insulation, and making sure the building envelope is properly air-sealed can also significantly improve indoor air quality by reducing allergens, mold, and other pollutants.

Join us for this educational webinar to learn more about energy efficiency incentives offered by utility companies in your area. Incentives are available for homeowners, businesses, non-profits, and local government agencies. You will learn about the latest changes in the New Jersey Clean Energy Program as well as incentives available to help finance energy efficiency upgrades to municipal buildings and schools. Hear about Sustainable Jersey's Pathways to Clean Energy guidance concept, to help you identify the most cost effective pathway to achieving energy savings.

Wednesday, July 13, 2016, 1:00pm - 2:00pm
Sustainability Night with Major League Soccer's Red Bulls
The New York Red Bulls will host a sustainability night when they face the Montreal Impact August 13. Enjoy the game with your fellow school and municipal green team friends and other sustainability -minded people. As you watch the New York Red Bulls take on the Montreal Impact, you can share ideas for sustainable programs and make new connections with leaders from across the state. The groups/green teams with the most attendees will be announced on the board during the game.
Saturday, August 13, 2016, 7:00pm - 10:00pm
600 Cape May Street, Harrison, NJ 07029
REGISTER
PSEG Science SPARK Partners Program
The PSEG Foundation supports programs that spark curiosity and build a continued passion for science, technology, engineering and math learning. Proposals will be considered from out-of-school time providers, including afterschool, summer and youth development programs, to develop new or enhance existing STEM learning opportunities for their students. Recipients can earn up to $20,000 to implement STEM initiatives. Only schools within the
PSEG service territory
are eligible to apply. For more information, visit their
website
.
Application Deadline
: Monday, August 8, 2016 at 11:59pm
Governor's Environmental Excellence Awards
Applications for the
New Jersey Department of Environmental Protection (NJDEP)'s 2016 Governor's Environmental Excellence Awards is now available. The Governor's Environmental Excellence Awards Program is New Jersey's premier awards program for recognizing outstanding environmental performance, programs and projects throughout the state. These awards recognize individuals, businesses, institutions, communities, organizations, educators, youth and others who have made significant contributions to environmental protection in New Jersey. To learn more about the nomination categories, please visit their website.

Application Deadline: Wednesday, September 28, 2016 by 5:00pm
Welcome Newly Registered Schools & Districts!
Henry B. Milnes Elementary School (Fair Lawn)
Anthony Rossi Intermediate School (Vineland)
Irvington Board of Education
Bunker Hill Middle School (Washington)
Chestnut Ridge Middle School (Washington)
Innovation High School (Jersey City)
Secaucus Board of Education
West Milford School District
West Milford High School (West Milford)
Frankford Township Consolidated School District
Montague Township School District
Newton Public School District
TRAINING OPPORTUNITIES WITH SUSTAINABLE JERSEY FOR SCHOOLS PARTNERS
JULY 21, 2016 5:30 PM- 7:30 PM WEST WINDSOR, NJ
US Green Building Council NJ Chapter & NJ School Board Association
OCTOBER 20 2016
9:00 AM- 3:00 PM
CHATHAM, NJ
NJ Department of Environmental Protection
Download Program Resources
Eco-Schools USA: Green STEM in Action (Posted: 6-29-16)


Click HERE.
PLT GreenSchools: Green ideas for things to do over the summer (Posted: 6-29-16)


It's hard to believe summer ishere! We hope your school year was a great one. As you get ready to head out of school, here aresome ideas for things you and your students might do during summer break.
Green Your Home Checklists
Discover ways to greenyour home with these questions and tips. Children and families can decide together over the summerwhat they might do to improve the environment at home. For example, you could identify ways to conserve water and lower your energy bills. Or analyze how you currently dispose of items and waysto reduce waste. Answer these yes or no questions and then make a plan as a family to implement somesimple changes around your home.
ProfessionalDevelopment Online
If you'relooking for more ways to incorporate environmental education into your classroom, Project Learning Tree's new online workshops may be a great solution. Over the last 40 years, we'vetrained 675,000 educators to help students learn how to think about complex environmental issues.Now, online trainings that you can complete in your own time are available for early childhood, K-8, and how to become a GreenSchool.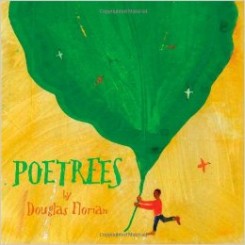 SummerReading List
Keep inquisitiveminds sharp over the summer! From informative nonfiction reads to silly fictional tales, this listwill help all ages – including adults! – stay on top of their summer reading.


P.S. Don't forget, it's never too early to start planning for a GreenSchools action project at your school next year. Project Learning Treeoffers funding to help cover the cost! Apply for agrant.
Project Learning Tree
2000 M St NW,Suite 550
Washington, DC 20036
| | |
Monarch Butterfly Workshop (Posted: 6-29-16)


Monarch Teacher Network's workshop in August at the Agriculture Building in Freehold. You don't have to be a teacher to take this workshop.
The flier and registration form can be found HERE.
32nd Annual New Jersey Environmental Education Conference: January 20, 2017 (Posted: 6-2-16)


Click HERE.
Archived PROFESSIONAL DEVELOPMENT & CLASSROOM MATERIALS are available upon request throught the webmaster.