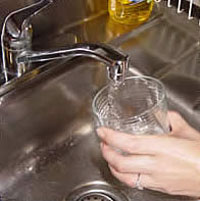 Water Use Advisory Information – including details on issuance and rescinding Boil Water and other advisories
NOTE: Please contact the Division at 609-292-5550 for guidance.
Boil Water Advisory: Advises customers to boil the water before drinking, cooking, other potable water uses due to the potential for the water supply to be contaminated with disease-causing microorganisms.
Do Not Drink Advisory: Advises customers not to use the water supply for potable purposes and only advocates its use for sanitary and fire-fighting needs.
Do Not Use Advisory: Advises customers not to use the water supply for any purpose, including sanitary and fire-fighting needs.
EPA Public Notification Handbook:
EPA Drinking Water Advisory Communication Toolbox - provides information on how to plan for, develop, implement, and evaluate drinking water advisories.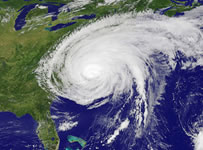 Precautionary Measures For Water Systems Before, During, And After A Hurricane
Includes a preparedness checklist and post event actions for water systems.
Radio Stations
Listing of those that broadcast Emergency Public Service Announcements
You can listen to the following radio stations or go to:
http://www.state.nj.us/emergency/radiosta.html
WNJN 89.7 FM Atlantic City
WFPG 96.9 FM Atlantic City
WPUR 107.3 FM Atlantic City
WNJS 88.1 FM Berlin
WNJB 89.3 FM Bridgeton
WSNJ 1240 AM Bridgeton
WMVB 1440 AM Bridgeton
WNJZ 90.3 FM Cape May
WRNJ 1510 AM Hackettstown
WNJM 89.9 FM Manahawkin
WIXM 97.3 FM Millville
WCTC 1450 AM New Brunswick
WMGQ 98.3 FM New Brunswick
WSUS 102.3 FM Newton
WNNJ 103.7 FM Newton
WHCY 106.3 FM Newton
WNNJ 1360 AM Newton
WINS 1010 AM New York
WADB 1310 AM Ocean Twp (Monmouth)
WJKL 94.3 FM Ocean Twp (Monmouth)
WOBM 1160 AM Ocean Twp. (Ocean)
WOBM 92.7 FM Ocean Twp. (Ocean)
WCHR 105.7 FM Ocean Twp. (Ocean)
KYW 1060 AM Philadelphia
WHWH 1350 AM Princeton
WPST 94.5 FM Princeton
SOJO 104.9 FM South Jersey
WNJP 88.5 FM Sussex
WIMG 1300 AM Trenton
WKXW 101.5 FM Trenton
WNJT 88.1 FM Trenton
WCMC 1230 AM Wildwood
Note: You can also check your local telephone directory for emergency management information.