Delaware River Basin Commission
---
Delaware • New Jersey • Pennsylvania
---
New York • United States of America
---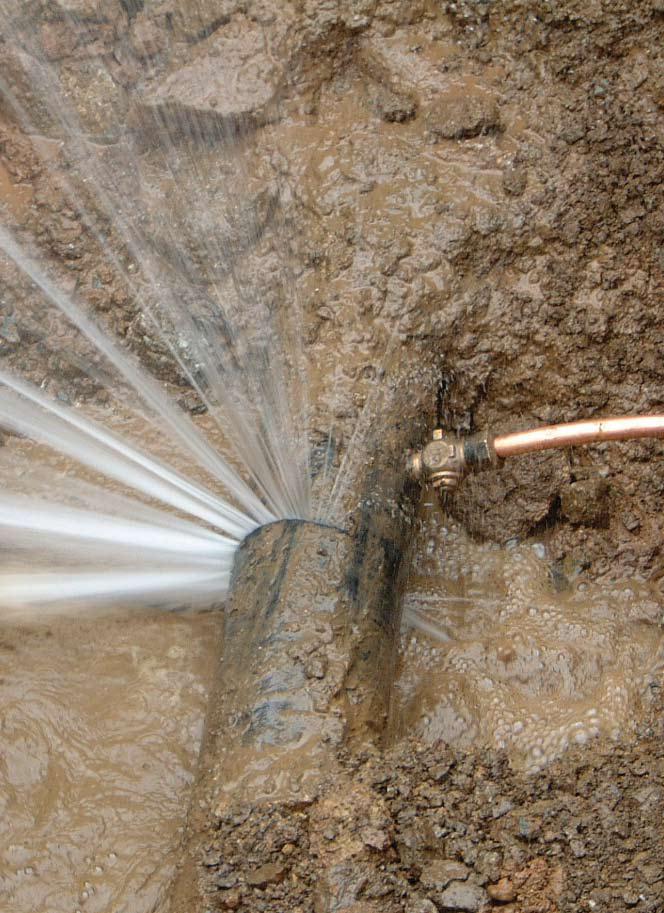 Water System Audits and Water Loss Control
DRBC Rule Change:
In 2009, the Delaware River Basin Commission amended its Comprehensive Plan and Water Code to implement an updated water audit approach to identify and control water loss in the Basin. The new approach is consistent with the International Water Association (IWA) and American Water Works Association (AWWA) Water Audit Methodology that is considered a best management practice in water loss control.
The Commission's revised rules required the new reporting format be used for the 2012 calendar year water audit; however, system operators were encouraged to implement the new audit format in 2011. The new rules are based on precise definitions and rational accounting procedures that result in a clearer understanding of the causes of water loss and allow system operators, utility managers, and regulators better target their efforts to improve water supply efficiency.
Additional information on the DRBC rule change can be found under Useful Links.
Widespread Problem with Large Losses:
Nationwide, an estimated six billion gallons per day of water is taken from water resources and never reaches the customer; this is enough water to supply the drinking water needs of the ten largest cities in the United States. In the Delaware River Basin, this number is estimated at 150 million gallons per day. Water suppliers are experiencing real water losses due to physical infrastructure failures (see photo at right) and apparent losses resulting from inaccurate meter readings and erroneous billing practices. As demand for water increases, it is essential to ensure that water supplies and the infrastructure delivering water are dependable and efficiently move water from source to customer.
In the past, water system audits have been conducted in the absence of consistent definitions and standards and have often used inappropriate metrics for measuring the water supply efficiency. Not surprisingly, some systems bill only half, or less, of the total water they treat, pressurize, and put into the distribution system.
New Approach and Solutions:
By recognizing such problems and proactively seeking best management solutions, the DRBC is one of a handful of regulatory agencies in the United States that has changed its regulations to reflect the improved approach to water loss accounting made possible by the IWA/AWWA methodology. The rule changes approved by the DRBC Commissioners in March 2009 were developed by DRBC staff and the DRBC's Water Management Advisory Committee (WMAC).
Useful Links:
A number of resources are available to assist water system operators in water audits and water loss control. A number of helpful links are posted below:
Workshop:
The Delaware River Basin Commission (DRBC) partnered with the Philadelphia Water Department, NJ American Water, and Aqua Pennsylvania to present a day long workshop, Water System Audits and Water Loss Control, on April 13, 2011. View more information and workshop materials.
DRBC's Water Audit Program - Calendar Year (CY) 2012 Review:
DRBC notified the regulated community subject to the new water audit requirement that the first report would cover calendar year 2012 and be due to DRBC by March 31, 2013.
Commission Member Links:
Delaware
|
New Jersey
|
Pennsylvania
|
New York
|
United States
Copyright © Delaware River Basin Commission,
P.O. Box 7360, West Trenton, NJ 08628-0360
Phone (609)883-9500; Fax (609)883-9522
Thanks to NJ for hosting the DRBC website
Last Modified: 12/29/2015