CREATIVITY * HIGH EXPECTATIONS * COMMITMENT * COLLABORATION
NJ GEAR UP Curriculum Development Initiative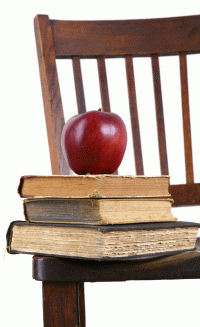 The NJ GEAR UP State Project will focus on applying the Common Core Standards and effective instructional strategies in precollege education to support the academic needs of 6th-12th grade students.
NJ GEAR UP Curriculum Development Team:
• GEAR UP Directors from partner institutions
• GEAR UP Curriculum Specialists

• GEAR UP Teachers
• GEAR UP Program Coordinators
• State Coordinator
• Other (s) as deemed by the program director (i.e. counselor, teacher)
Regional Training Sessions

Attendees: All NJ GEAR UP Precollege Teachers,

Counselors, GEAR UP Directors, and Coordinators

Teachers will earn professional development hours

Southern Region: ACCC, CCC, MCCC, Rowan

June 1 @ Rowan, 9:30 am-3:30 pm

Rowan University-Glassboro Campus

*Please note: Training will be held at the Glassboro Campus-Main Campus

Northern Region: PCCC, NJCU, NJIT

June 8 @ NJIT, 9:30 am- 3:30 pm

New Jersey Institute of Technology

(Click here for directions and campus map)

Summer Program Observations

assessment/observation summer schedule.
Statewide Training Sessions:
Attendees: All NJ GEAR UP Directors, curriculum specialists, and coordinators
September 13, 2012:
NJ Higher Education, Rm 220, 10:00 a.m.
NJ GEAR UP Curriculum Development Goals
October 18, 2012:
NJ Higher Education, Room 221, 9:30-3:30 p.m.
Creating a Culture of Excellence
December 13, 2012: 9:00 a.m.-1:00 p.m.
Mercer County Community College-Conference Center
West Windsor Campus
1200 Old Trenton Road
West Windsor, NJ 08550
Academic Year Program Visits:
November 3, 2012: Rowan University
November 17, 2012: New Jersey City University
December 1, 2012: Cumberland County College
December 8, 2012: New Jersey Institute of Technology
December 15, 2012: Atlantic Cape Community College
January 13, 2013: Mercer County Community College
January 13, 2013: Passaic County Community College