Child Care in New Jersey
DFD Resources - Partnering with DCF for Child Care in NJ...
The Department of Children and Families (DCF) regulates child care in New Jersey, monitoring licensed child care centers and family day care homes that are voluntarily registered with the state.

The DCF Office of Licensing inspects every licensed child care center annually to enforce health, safety and educational program requirements.
For inspection records or
other information on a specific child care center,
call the Office of Licensing toll-free:
1-877-667-9845 or
click here to visit the Office of Licensing website
Registered family day care homes are monitored by the Child Care Resource and Referral Agencies, which are community-based organizations contracted by the state in each county. These agencies work with the DHS Division of Family Development to administer child care subsidies, provide resource and referral services, raise the quality of child care operations, and promote the development of additional child care capacity.
For child care resources
in your area, call the
Child Care Help Line of New Jersey at
1-800-332-9227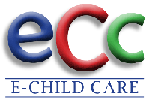 Click here for information about the development of New Jersey's automated child care time and attendance tracking system.
The years from birth through preschool are the most important years of a child's development as it is the period of greatest change and growth in life. These years also provide the foundation for the behaviors, skills and competencies that support lifelong learning and development. These documents provide everyone - families, child care providers, early childhood teachers, community members - who has a role in infant and toddler development a common ground for managing developmental expectations.

Information for Parents/Consumers
Assistance to Child Care Providers
Maximum Child Care Payment Rates
Children with Special Needs in Child Care
Helpful Child Care Resources
National Child Care Information Center (NCCIC

)


Toll-free Number: 1-800-616-2242
Website address: http://nccic.org
Answers questions and provides free information resources on child care and other early education programs, funding sources, licensing regulations and program start-up. Resources are available in English and Spanish.

NCCIC's

State Profiles provide

child care

data and contact information for each State.
Child Care Aware
Toll-free Number: 1-800-424-2246
Website address: www.ChildCareAware.org/en


Operates

a national toll-free information line and website providing child care information and other parenting resources to families, in English and Spanish. Connects families to local

child care

experts - child care resource and referral agencies that assist families in finding child care and provide training and other support for providers.