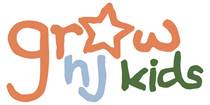 Grow NJ Kids is a rating and improvement system designed to assess early care and education programs, provide training and incentives to improve them, and to communicate their level of quality to the public.
Upcoming Recruitment Information Sessions
No Recruitment Information Sessions have been scheduled at this time. Please check back later for more information on future sessions.
Enrolling in Grow NJ Kids
To enroll in Grow NJ Kids you must first join the NJ Registry at www.pinjregistry.org
Early Childhood Curriculum Model Showcase
Monday, April 20th, 2015
8:30am – 3:30pm
Atlantic Cape Community College/RUTGERS-Life Long Learning Center
5100 Black Horse Pike - Building Q
Mays Landing, New Jersey 08330
The Early Childhood Curriculum Model Showcase will provide an opportunity to learn about developmentally appropriate infant/toddler, preschool and family child care curricula that can be used to develop or enhance quality of your early care and education program. The Showcase is open to anyone who has enrolled in Grow NJ Kids (even if you have not received your welcome letter yet).
Visit www.pinjregisry.com to register for this showcase (under Find Training, search for Sponsor Name: Rutgers University - Center For Effective School Practices) - see flyer for additional information/instructions.
Director's Orientation
The Director's Orientation is open only to Directors and Administrators who have enrolled in Grow NJ Kids and have received their welcome letter.
To register go to www.pinjregistry.org For instructions on how to register - click here. (PDF)
April 23-24, 2015 9:30am - 3:30pm
Learning Resource Center
104 The American Road
Morris Plains, NJ 07950
May 18-19, 2015 9:30am - 3:30pm
Learning Resource Center
7 Glenwood Avenue, 2nd Floor
East Orange, NJ 07017
June 4-5, 2015 9:30am - 3:30pm
DCF Training Academy
30 Van Dyke Avenue
New Brunswick, NJ 08901
June 18-19, 2015 9:30am - 3:30pm
Learning Resource Center
7 Glenwood Avenue, 2nd Floor
East Orange, NJ 07017
Resources for Participants
Resources for Quality Improvement Specialists
Updated: 03/30/15