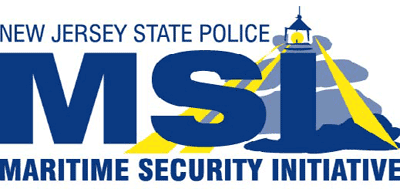 ---
What You May Report:
Anything you report must be inadvertently observed and you must have a legitimate reason for being in the place where you make the observation.
Cardinal Rule:
As a civilian, you must remember, you are neither a police officer nor an agent of law enforcement. No action is to be taken by you which is inconsistent with the performance of the normal course of your duties
Under No Circumstances:
Board or walk onto anyone's vessel or property.
Conduct searches of anyone, their vessels, cars, or personal property.
Attempt to detain or follow suspicious people.
---
What Can You Do?
Contact the New Jersey State Police if you notice anything suspicious or out of the ordinary
DO NOT intervene, let us in law enforcement do our job, with your help.
DO take extensive notes, and photograph the incident if possible without drawing attention to yourself. Include in your notes everything observed, even if you think it is unimportant.
Criminal Indicators:
As civilians, you can often distinguish between legitimate boating or waterfront activities and suspicious or criminal activities.
People engaged in Criminal or Terrorist Activity will often display patterns of behavior and engage in specific actions which are intentionally designed to conceal, disguise, or divert attention away from their true criminal intentions.
This behavior is generally inconsistent with normal, everyday boating activity.
These indicators are not usually, by themselves, criminal in nature.
Indicators can alert people to possible criminal activity. Indicators may be looked upon as building blocks upon which investigators make determinations about possible criminal or terrorist behaviors.

Call 866-4-SAFE-NJ (866-472-3365)
to report tips or information about suspicious activity
or behavior you think may be related to terrorism.
In an emergency, call 911 or your local police.
Questions
Contact your Regional NJSP Marine Station
or
New Jersey State Police
Marine Services Bureau
P.O. Box 7068
West Trenton, New Jersey 08628-0068
Phone (609) 882-2000 exts. 6170, 6173, 6181
Again, your suspicions must be based solely upon the behavior
and conduct of the person, and not upon the race,ethnicity,or national origin.
Back | Top