Service to the Community
NJ Youth ChalleNGe cadets participate in Service to the Community Projects in order to create a sense of responsibility and to understand and develop an appreciation for the intrinsic value of volunteerism and conservationism.
Collectively, the cadets of the Youth ChalleNGe Academy have logged in thousands of man-hours conserving and beautifying the environment through such projects as park maintenance and conservation in both historic Washington Crossing State Park and Fort Mifflin, which is a national landmark; donations to Locks of Love, blood drives for the Red Cross and the NJ Blood Council and helping local charities and state parks in neighboring areas.
Fort Mifflin

Over the years, NJ Youth ChalleNGe cadets have worked tirelessly to assist in historic restoration efforts at Fort Mifflin. The cadets' volunteer efforts have saved thousands of dollars in clean-up and restoration fees. No monetary value, however, can be placed on conserving history, which is why the contributions of the NJ Youth ChalleNGe cadets are considered priceless.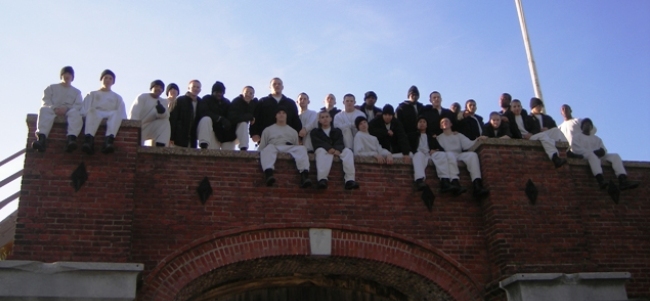 Washington Crossing State Park
As the name implies, Washington Crossing Park is the historic place where General George Washington and his men crossed the Delaware River and defeated the Hessian troops in a surprise attack on 25 December 1776. It was one of the most pivotal moments in the Revolutionary War. Originally preserved for its historical significance, the park is also well known for its hiking trails and wildlife. NJ Youth ChalleNGe cadets worked side-by-side with park employees to install over 400 feet of post and wire fence. Additionally, they mulched around park trees and shrubs to make the area more enjoyable for park visitors.