Standard issue plates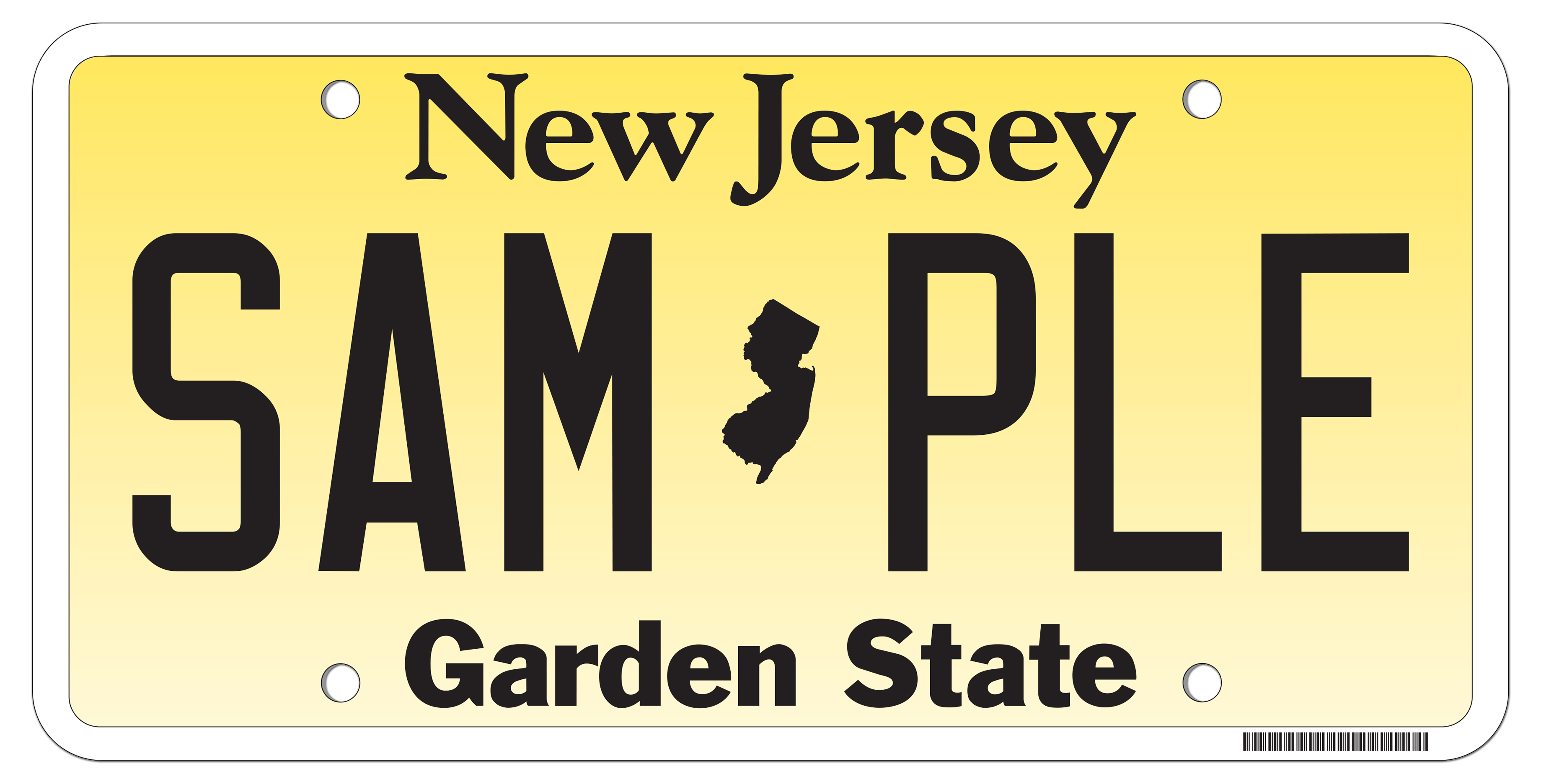 License plate display
When you title and register a vehicle, you will receive two license plates – one for the front and one for the rear of the car. Trailers, motorized bicycles and motorcycles only receive one.

They must be clean and visible at all times. Even though the rear plate is reflectorized, it must be illuminated to make it visible from 50 feet away at night. If your license plate holders obscure or conceal any lettering on the license plate, you are subject to a fine.


Elimination of vehicle registration decals
MVC no longer issues registration decals that adhere to the upper right-hand corner of license plates on passenger vehicles, motorcycles, commercial vehicles and personal and commercial trailers. Customers may remove the decals from their license plates, as long as the license plate is not damaged. Download a copy of the Motor Vehicle Advisory [pdf], issued July 27, 2010.