Members & Staff
Ex-Officio Members
As outlined in the Authority's by-laws, the Authority consists of seven members, three of whom are ex-officio (namely: the Commissioner of Health, the Commissioner of Human Services and the Commissioner of Banking and Insurance).
Mary E. O'Dowd, M.P.H., Chairperson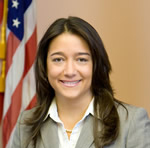 (Serves during her term as Commissioner of the Department of Health)
Mary O'Dowd was serving as Deputy Commissioner of the Department of Health and Senior Services when she was nominated by Governor Chris Christie on March 25, 2011 to serve as the state's health commissioner. Commissioner O'Dowd was sworn in on June 3, 2011. She has wide ranging experience in the health care field with a focus on management and finances. Ms. O'Dowd served as Deputy Commissioner of the Department since March 2010. In that capacity she oversaw the areas of Healthcare Financing, Health Facilities Evaluation and Licensing, Senior Benefits and Utilization Management and Aging and Community Services.
During O'Dowd's time as Deputy Commissioner, New Jersey significantly increased its financial support to hospitals through the Department's Charity Care program and also reformed the program to make it more equitable and predictable. Specifically, despite the unprecedented fiscal crisis facing the State of New Jersey, she led the effort to secure an $85 million increase in Charity Care funding for fiscal year 2011 as well as ensuring that funding for prescription drug assistance programs for New Jersey seniors was not reduced.
Prior to serving as Deputy Commissioner, O'Dowd previously served as Chief of Staff for the Department from January 2008 to March 2010. As Chief of Staff she managed a workforce of more than 1,800 employees and a budget of nearly $3 billion. In this role O'Dowd shaped the Department's policy in the areas of health care delivery, senior services, public health, and emergency preparedness.
Before joining the Department, Ms. O'Dowd managed Revenue Cycle Operations for the Emergency Department at NYU Medical Center where she developed quality assurance programs to achieve goals related to productivity and financial metrics. Additionally, she worked as a Legislative Aide for the NJ General Assembly on education and healthcare issues, and as Assistant Vice President of Legislation & Policy with the New Jersey Hospital Association.
Ms. O'Dowd is a graduate of Douglass College, Rutgers University and holds a Masters in Public Health from Columbia University Mailman School of Public Health. She also completed a fellowship in hospital finance at NYU Medical Center.
Ms. O'Dowd currently serves on the Rutgers Institute for Women's Leadership Board and chairs the Institute for Women's Leadership Scholar's Program Alumnae Board. She was recently ranked number 8 on NJ Biz's 50 most powerful people in New Jersey Health Care.
Elizabeth Connolly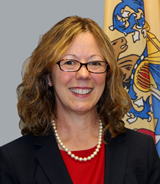 (Serves during her term as Acting Commissioner of the Department of Human Services )
Elizabeth Connolly became the Department's Acting Commissioner on February 28, 2015. She has worked in various roles at the department for 26 years, most recently as Chief of Staff. She began her career in the department's Division of Family Development and worked in child welfare reform as Director of Data Analysis and Reporting in the Office of Children's Services. Ms. Connolly also served as Director of Research and Evaluation, Special Assistant to the Commissioner and led the department's Sandy recovery initiatives and emergency preparedness activities related to Ebola Virus Disease. She lives in North Brunswick and holds a Bachelor of Arts degree and Masters in Public Administration from Seton Hall University.
DHS has the largest budget in state government, with over 15,000 employees - approximately 75-percent of them serving as direct care workers in the state-run developmental centers and psychiatric hospitals. About one in six New Jersey residents is impacted by the work of DHS.
The Department works in partnership with the Administration on initiatives including: Medicaid reform; advancing supported placement of individuals with developmental disabilities and mental illness in the community; creating employment opportunities for people with disabilities; and sustaining the safety-net of services made available for the state's older population, and individuals and families with low income.
Ken Kobylowski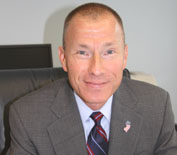 Member (serves during his tenure as Commissioner of the Department of Banking and Insurance)

Ken Kobylowski was nominated by Governor Chris Christie to serve as Commissioner of the Department of Banking and Insurance on January 30, 2012 and was confirmed by the Senate on December 20, 2012.

Kobylowski joined the Department as Chief of Staff in February 2010 and took on the additional role as Acting Director of Banking in October 2011.

He previously served as the Chief Operating Officer for the Department with full responsibility for all legislative, regulatory, operational and administrative matters. Kobylowski also served as the Department's liaison with other State departments and federal agencies, notably the Federal Reserve and the FDIC. He was instrumental in leading the Department through successful reaccreditations by both the National Association of Insurance Commissioners and the Conference of State Bank Supervisors.

Prior to joining the Department, Kobylowski was in private law practice for 20 years. He represented a wide array of clients, including banks, insurance companies, lenders, developers and public and private entities. Before practicing law, Kobylowski began his professional career as a bank analyst at the Federal Reserve Bank of New York.
Public Members
Elisa A. Charters, CCIM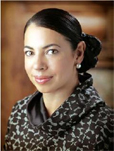 Vice Chair (term of office expires April 30, 2014)
Ms. Charters is principal of Toussa International LLC, a wholesale distribution and sourcing company of children's apparel imported from South America. She previously served as Manager of World Trade Center Site Acquisitions & Operations for the redevelopment effort of the Port Authority of New York & New Jersey (PANYNJ) post 9/11.
Prior to taking on this vital role in 2001, Ms. Charters was a senior manager acting in various capacities at PANYNJ, including the management of 125 acres of waterfront properties in New York and New Jersey with an estimated public and private investment of $3.6 billion. As Senior Financial Analyst, she provided the PANYNJ Real Estate Department with lease analysis and valuation services of the original WTC complex.
Ms. Charters has volunteered her time to both not-for-profit organizations and public boards over the years. This includes the Junior League of Montclair/Newark, where she received the award for "JLMN Volunteer of the Year – 2010." She was the Treasurer of the Statewide Latino Leadership Alliance of New Jersey (LLANJ) 2005-2008 and was the Chairperson of the LLANJ Fundraising Committee in 2008. In 2005, Ms. Charters was appointed to the Essex County Planning Board and in 2008, she was appointed by former Governor Corzine to the Minority and Women Business Development Advisory Council. In 2009, she was selected by Latina Style Magazine to co-chair its 2009 Business Series event in Newark, NJ.
Ms. Charters is a Certified Commercial Investment Member (CCIM) and is a graduate of New Jersey Institute of Technology, New York University and Columbia University with advanced degrees in Environmental Science, Real Estate Finance and International Finance and Business, respectively. She resides in Cedar Grove, New Jersey.
Dr. Munr Kazmir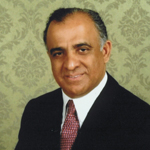 Treasurer (term of office expires April 30, 2015)

Dr. Munr Kazmir heralds a lifetime of leadership as a CEO, entrepreneur, physician, and philanthropist in the healthcare industry. Having served on numerous hospital boards, healthcare research, and healthcare advisory committees, his experience will be a great benefit to the Health Care Facilities Financing Authority. As a recipient of various humanitarian awards, Dr. Kazmir also brings a deep appreciation of the intricate and essential role of health care for the citizens of New Jersey.

Dr. Kazmir has served on the Medicare Coverage Advisory Committee and The National Advisory Council for the Agency for Healthcare Research and Quality.

Currently, he is serving his second-term as vice chairman for the New Jersey Lottery Commission, and has served under four governors as a commissioner.

Dr. Kazmir is the founder and CEO of Quality Home Care Providers, Direct Meds Pharmacies, Inc., and Easy Carry Inc.

Over the past three decades, Dr. Kazmir has been recognized domestically and internationally for humanitarian efforts to combat juvenile diabetes, contributions of prosthetic devices to children, improving the care and rehabilitation of multi-handicapped blind children, opening a school in Asia with top-quality education and medical care, promoting democratic governance in third-world countries, and supporting law enforcement foundations throughout the United States.

In May 2011, Dr. Kazmir joined the ranks of six former presidents and Nobel Prize winners in being awarded the distinguished Ellis Island Medal of Honor for his outstanding accomplishments and upstanding citizenry.

Dr. Kazmir graduated from the University of Punjab where he received his M.B.B.S./M.D. He completed his internal medicine internship at the White Plains Hospital/Montefiore Medical Center in New York and additional medical studies at the Methodist Hospital, Baylor College of Medicine, in Houston, Texas. He also completed his PGY3 at SUNY Downstate Medical Center, Department of Medicine in New York.
Suzette T. Rodriguez, Esq.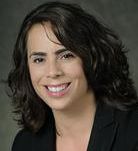 Secretary (term of office expires April 30, 2013)
Suzette T. Rodriguez, Esq. is in-house Associate Counsel for Jackson Hewitt Tax Service Inc., where she is responsible for managing defensive and affirmative litigation matters, including vicarious and direct liability claims, employment litigation, franchise litigation, and enforcing intellectual property rights. She is also responsible for advising company personnel in diverse matters affecting the business operations of the Company.
Prior to joining Jackson Hewitt, Ms. Rodriguez worked in the Labor and Employment Departments of LeClairRyan in Newark, New Jersey and Wong Fleming in Princeton, New Jersey. Ms. Rodriguez also served as a judicial law clerk to the Honorable Travis L. Francis of the Superior Court of New Jersey, Chancery Division-General Equity.
Ms. Rodriguez received her Bachelor of Arts, cum laude, in English Literature from Hunter College, City University. She received her Juris Doctorate from Rutgers School of Law-Newark. While in law school, Ms. Rodriguez served as the Managing Articles Editor of the Rutgers' Race and the Law Review and was awarded a fellowship from Equal Justice America. In addition, Ms. Rodriguez served as a judicial extern for the Honorable Marina Corodemus, Superior Court of New Jersey, Civil Division-Mass Torts. In 2003, Ms. Rodriguez was granted the Distinguished Graduate Award by the National Catholic Educational Association for exemplifying the best qualities of catholic education and rendering distinguished service to the Catholic Church.
Ms. Rodriguez is admitted to practice law in the State of New Jersey, State of New York and the United States District Court for the District of New Jersey.
Ms. Rodriguez is currently the President of the Hispanic Bar Association of New Jersey and the Deputy Regional President (Region III) of the Hispanic National Bar Association. She is also active in the community and serves as an Advisory Board Member for the New Jersey Educational Empowerment Project (NJLEEP), a pipeline diversity effort dedicated to increasing minority representation in the legal profession by introducing students to the law and skill building at a young age. In December 2009, Ms. Rodriguez was appointed by Governor Jon S. Corzine to serve as a public member of the New Jersey Health Care Facilities Financing Authority, where she is currently the Secretary and serves on the Audit Evaluation Committee.
Authority Staff
All Authority staff can be reached by telephone at (609) 292-8585 followed by the staff member's extension as listed below. To reach a staff member by facsimile, send the fax the individual's attention at (609) 633-7778.