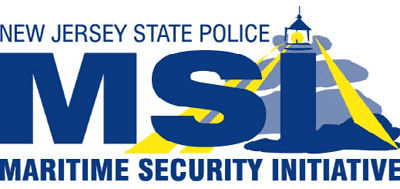 ---
Maritime Security Initiative Indicators
The purpose of this program is to empower the private and corporate waterfront communities with the knowledge and ability to assist law enforcement. Anyone can assist by identifying observed criminal or terrorist behaviors, and alerting law enforcement.
Some Indicators of Possible Terrorist or Criminal Behavior:
Suspicious activity around any waterfront facility and/or loitering without any apparent reason to be there,
Obvious efforts to avoid contact with others or to draw attention to themselves.
Evasive answers to common boating questions,
Inappropriate, suspicious, or non-typical equipment or lack of proper equipment.
Dangerous cargo observed in unusual locations.
Diving operations near bridges or pipes, at unusual times or without usual support people,
Placing of unusual objects into the waterways near bridges or pipes,
Vessels that appear to be out of their normal locations. Hunters or fishermen in non-typical locations,
Any suspicious charter or rental. Someone asking to alter the usual route or trip a charter takes,
Non-typical requests; asking inappropriate questions and/or directions to non-tourist locations,
Inappropriate cash payments for large amounts, daily extension of dockage.

Call 866-4-SAFE-NJ (866-472-3365)
to report tips or information about suspicious activity
or behavior you think may be related to terrorism.
In an emergency, call 911 or your local police.
Questions
Contact your Regional NJSP Marine Station
or
New Jersey State Police
Marine Services Bureau
P.O. Box 7068
West Trenton, New Jersey 08628-0068
Phone (609) 882-2000 exts. 6170, 6173, 6181
Your suspicions must be based solely upon the behavior
and conduct of the person, and not upon the race, ethnicity, or national origin.
Back | Top