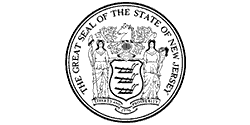 STATE OF NEW JERSEY
Division of The Ratepayer Advocate
31 Clinton Street, 11th Fl.
P. O. Box 46005
Newark, New Jersey 07101
JON CORZINE
Governor


SEEMA M. SINGH, Esq.
Ratepayer Advocate

Press Release
For Immediate Release
July 10, 2006

For Further Information
Contact: Robyn Roberts
Tel: 973-648-2690
N.J. Ratepayer Advocate Seema Singh Says "It's Cool To Conserve" and Offers Energy Conservation Tips on How to Save on Summer Energy Bills

By Seema M. Singh, N.J. Ratepayer Advocate

As this summer's hot temperatures begin to embrace New Jersey, there are ways to keep your cool and keep energy costs low.
I urge consumers to adopt the New Jersey Ratepayer Advocate's mantra: 'It's cool to conserve.' If everyone makes energy conservation a part of their daily routine, it will help go a long way in saving money on energy costs.
Because I represent the interests of consumers of electric, natural gas, water/sewer and telecommunications and cable TV service, I see what's happening with energy costs. My office provides educational seminars for adults and children on saving money on their energy bills by conserving, and we are reminding people that summertime is a great time to practice conservation.
Consumers can also keep their cool by taking advantage of energy conservation practices that can help lower taxes. Federal legislation that went into effect on January 1, 2006, entitles consumers who purchase certain energy efficient products during 2006-2007 to receive tax credits.
Tax credits differ from a tax deduction. Tax deductions are subtracted from income before the total tax liability is computed, while a tax credit is subtracted directly from the total tax liability. Consumers should check with a tax professional to determine qualifications. More detailed information on tax credits is listed at www.ase.org/content/article/detail/2654#taxcredit_intro
Please consider the following cool conservation suggestions:
• Get a programmable thermostat that will automatically set the temperature to your preference during the day and evening hours.

• Set the cooling thermostat as high as comfort permits to save more energy. The higher the setting, the more you save.

• Raising the thermostat from 73 to 78 degrees can mean savings of up to 15 percent in cooling costs.

• Open windows during moderate weather instead of using your air conditioner to help save money.

• Turn off lights, TVs and computers when not in use to help lower the temperature. When left on, they make air conditioners work harder.

• Close cooling vents or turn off window air conditioners in unused rooms and shut the door to keep cool and save money.

• Clean or replace air filters on your air conditioner, since a clean air conditioning unit can help save 5 percent of the energy used.

• Turn off central air conditioning 30 minutes before you plan to leave your home and it will remain cool until you go and save on energy costs.

• When shopping for a new air conditioner, make sure it is the right size for the area you are cooling. The wrong size air conditioner will use more electricity and increase your energy bills. Be sure to choose an energy efficient unit with the Energy Star label.

• Keep shrubbery away from your air conditioner. It blocks vents and reduces the unit's ability to exhaust the air.

• If you have central air conditioning, repair disconnected ductwork. If a supply duct has loosened from a vent or a connecting duct, the air from your cooling system never reaches the rooms in your house. It will spill into your home's attic or crawl spaces and eventually leak outside.

• Try to avoid cooking during the hottest times of the day and cook with slow cookers or microwaves that do not heat up a room as much as an oven. Cook outdoors as much as you can.

• Use blinds, shades and awnings to keep the heat out during daylight hours.

• Do laundry at night when rates are cheaper and the temperature outside will be lower.
Many of the tips above are taken from the Ratepayer Advocate's free Consumer Conservation Handbook, which provides money-saving tips for energy conservation in the home during the summer and other seasons. The book can be obtained by calling 973-648-2690 or by downloading it from www.rpa.state.nj.us. Also, I am available to give free consumer seminars on conserving energy and saving money on your utility bills and other related topics. To arrange a presentation in your community, contact Kim Holmes at 973-648-2554.
Consumers should also check out the New Jersey Clean Energy Program website, which also offers tips on energy conservation and renewable energy resources. The site is www.njcleanenergy.com or consumers can call 1-800-624-0241.
I hope you enjoy your summer, and remember that it's "cool to conserve."
####

Seema M. Singh, Esq., is director of the Division of the Ratepayer Advocate. The division is an independent state agency that represents the interests of consumers of electric, natural gas, water/sewer and telecommunications and cable TV service. It serves as an active participant in every proceeding whenever New Jersey companies seek changes in rates or services. The Ratepayer Advocate also gives consumers a voice in setting long-range energy, water, and telecommunications policy that will affect the delivery of services well into the future.