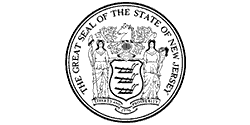 STATE OF NEW JERSEY
Division of The Ratepayer Advocate
31 Clinton Street, 11th Fl.
P. O. Box 46005
Newark, New Jersey 07101
RICHARD J. CODEY
Acting Governor


SEEMA M. SINGH, Esq.
Ratepayer Advocate

Keeping Your Cool With Conservation
By Ratepayer Advocate Seema M. Singh, Esq.
As temperatures continue to rise throughout the summer, there are many steps you can take to keep cool by conserving energy. As the New Jersey Ratepayer Advocate, representing and protecting the interests of utility consumers, I believe that conservation is the best way to lower your utility bills, add more comfort to your home and improve the environment.
Some energy-saving tips for the summer include the following:
• Open windows during moderate weather instead of using your air conditioner to help save money.
• Turn off lights, TVs and computers when not in use to help lower the temperature. When left on, they make air conditioners work harder.
• Close cooling vents or turn off window air conditioners in unused rooms and shut the door to keep cool and save money.
• Turn off central air conditioning 30 minutes before you plan to leave your home and it will remain cool until you go and save on energy costs.
• When shopping for a new air conditioner, make sure it is the right size for the area you are cooling. The wrong size air conditioner will use more electricity and increase your energy bills. Be sure to choose an energy efficient unit with the Energy Star label.
• Set the cooling thermostat as high as comfort permits to save more energy. The higher the setting, the more you save.
I follow these strategies and I hope you will join me in practicing them too.
My office publishes a handy guide, Consumer Conservation Handbook, which provides money-saving tips for energy conservation in the home during the summer and other seasons. The Consumer Conservation Handbook is available to all consumers at no cost by calling 973-648-2690 or visiting www.rpa.state.nj.us.
Taking small steps toward conservation will go a long way in making a difference, not only in your own home but in our environment as well.

Seema M. Singh, Esq., is the Director of the New Jersey Division of the Ratepayer Advocate. She is available to present free consumer seminars on conserving energy and saving money on your utility bills and other related topics. To arrange a presentation in your community, contact Kim Holmes at 973-648-2554.
####
The Division of the Ratepayer Advocate is an independent state agency that represents the interests of consumers of electric, natural gas, water/sewer and telecommunications and cable TV service. It serves as an active participant in every proceeding whenever New Jersey companies seek changes in rates or services. The Ratepayer Advocate also gives consumers a voice in setting long-range energy, water, and telecommunications policy that will affect the delivery of services well into the future. Additional information on this and other matters can be found at the Division of Ratepayer Advocate's website at http://www.rpa.state.nj.us.