Super Science Saturday - May 4, 2013, 10 am to 4 pm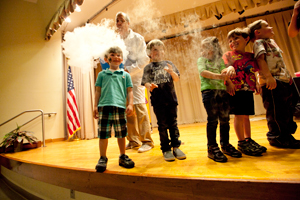 The Planetarium will offer six different programs throughout the day with special discounted ticket prices of $5 person. Ticket sales begin at 10:00 am and continue until tickets for all shows have been sold. So be sure to arrive early to get your tickets for these exciting shows:
11 am - Sesame Street's One World, One Sky children ages 2-6 with adults
Noon - Earth, Moon and Sun general audiences
1 pm – To Space and Back (premiere) general audiences
2 pm – Stars! general audiences
3 pm – To Space and Back (premiere) general audiences
4 pm - Astronaut general audiences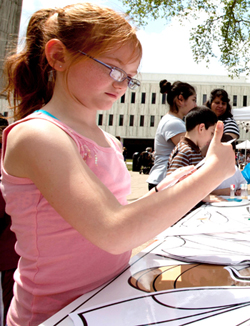 The Amateur Astronomers Association of Princeton will also present observations of the daytime sky using their telescopes.
Free live theater programs include:
11 am - The popular Mad Science
1 pm - Jump with Jill the Rock Star Nutritionist
3 pm - Field Station: Dinosaurs featuring a life-size
baby T-Rex
Grab your Passport to Science and collect your stamps at the 4 participating NJSM booths. Be a paleontologist and an archaeologist by participating in a mock excavation dig; learn about the science of light and more!
Visit Encore's Amazing Activity Zone to explore gravity, balance, flight, centripetal force, sound waves and more - all while gaining some circus skills!
As always, there will be over 30 science, technology, engineering and educational groups from around New Jersey on hand with continuous free demonstrations and hands on activities. Here are just a few of the scheduled booths: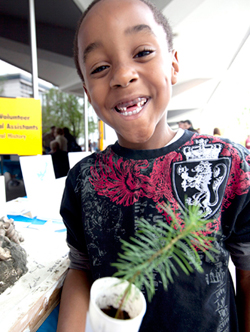 NJ Paleontological Society
Field Station: Dinosaurs
NASA
Robodyssey
American Chemical Society
Sterling Hill Mining Museum
Jenkinson's Aquarium
Johnsville Centrifuge & Science Museum
NJ Department of Agriculture
Check back on this website for updates, and follow us on Facebook and Twitter to learn more. We look forward to seeing you for a day of educational and entertaining science fun on Saturday, May 4th, 2013!
Super Science Saturday is sponsored in part by
The Friends of the New Jersey State Museum.