As a center of cultural, educational, and scientific engagement, the New Jersey State Museum inspires innovation and lifelong learning through collections, research, exhibitions and programs in science, history and art. NJSM engages visitors of all ages and diverse backgrounds in an exploration of New Jersey's cultural and natural history presented within a global context, fosters state pride, and serves as a cultivator of tomorrow's leaders.
Contact The NJ State Museum
Mailing Address:
NJ State Museum
PO Box 530
Trenton, NJ 08625
Museum & Auditorium Galleries:
205 West State Street
Trenton, NJ
Tel: (609) 292-6464 (recorded message)
Email:
Feedback@sos.nj.gov


November 25 - January 7

The Planetarium presents its seasonal special Holiday Magic show!

Friday, Nov. 24
10:00 a.m.

If you missed the Small Explorers program on Nov. 18, here's another chance to experience it!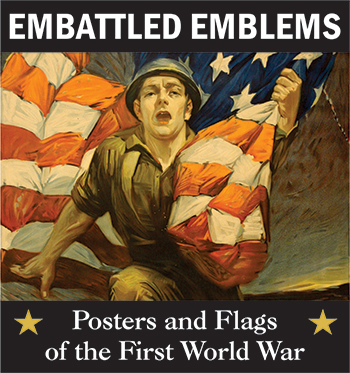 September 16 - August 19, 2018

This new exhibition showcases artifacts that were used to stir patriotism and support the cause of war.

October 7 – September 9, 2018
2nd Floor, Riverside Gallery

This family-friendly exhibition will offer visitors the opportunity to learn about the homes and home life of Native Americans in the Eastern Woodlands and other environments all across North America.
---