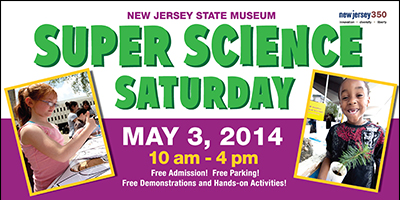 Fun hands-on family activities, free admission and parking! Now open- Meet real scientists at the Museum's new Innovation Lab and Learning Center! See Hadrosaurus foulkii- New Jersey's very own State dinosaur.
read more
NANO

The exhibit includes hands-on, interactive stations that invite exploration of nano phenomena and real world applications and implications.
read more
Hadrosaurus Foulkii Returns to New Jersey!
Drawn to Dinosaurs: Hadrosaurus Foulkii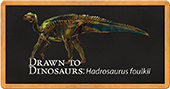 As the world's first nearly complete dinosaur skeleton, its discovery in Haddonfield, NJ caught the world by storm – it revolutionized the science and helped propel southern New Jersey to the "center" of the paleontological world.
read more
Aljira at 30: Dream and Reality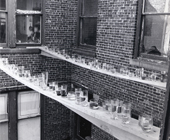 The exhibition will examine the important role that Aljira has played, and continues to play, in the contemporary arts in the state and region.
read more
Soar into Space in the Planetarium!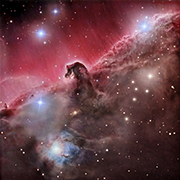 The Horsehead Nebula is a magnificent interstellar dust cloud about 1,500 light-years away. It can be found near the belt in the constellation Orion the Hunter. The gorgeous color image combines both narrowband and broadband images recorded using three different telescopes. Learn about this and other constellations in our upcoming sky shows. Photo courtesy of NASA.
The Planetarium offers something for everyone; with both traditional sky and laser programs, it is the only planetarium of its kind in New Jersey. Made possible by the generous support of the Prudential Foundation.
Planetarium Showtimes:
Current Weekend Schedule
Green Bow Luncheon and La Petite Boutique Benefit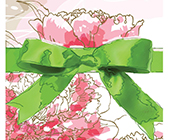 The Friends of the New Jersey State Museum will host their annual Green Bow Luncheon and La Petite Boutique benefit on Friday, May 9, 2014 from 11:00 am to 3:00 pm at the New Jersey State Museum, 205 W. State Street, Trenton. This year, The Friends are pleased to announce Nell Merlino as guest speaker.
read more