---
Please join us for a public meeting of the
New Jersey State Council on the Arts.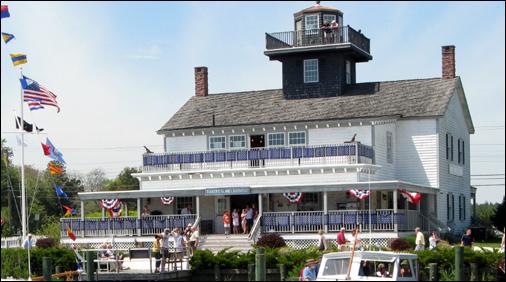 Tuesday, May 23, 2017 11:00 a.m.
TUCKERTON SEAPORT & BAYMEN'S MUSEUM
120 West Main Street, Tuckerton, NJ 08087
More information on Tuckerton
The New Jersey State Council on the Arts will hold a public business meeting at the Tuckerton Seaport & Baymen's Museum on Tuesday, May 23rd at 11am. The agenda will include reports from State Arts Council committees that have met recently, as well as a presentation by the meeting host. All are welcome! 
THE MEETING IS FREE AND OPEN TO THE PUBLIC.
It is not necessary to RSVP. With questions, contact Allison Tratner. 
The New Jersey State Council on the Arts is committed to making all of its programs and services available to all people. For accessibility services please call
(609) 984-7023 (NJ Relay711) or email Donald.Ehman@sos.nj.gov .
---
The New Jersey State Council on the Arts, created in 1966, is a division of the NJ Department of State. The Council was established to encourage and foster public interest in the arts; enlarge public and private resources devoted to the arts; promote freedom of expression in the arts; and facilitate the inclusion of art in every public building in New Jersey. The Council receives direct appropriations from the State of New Jersey through a dedicated, renewable Hotel/Motel Occupancy fee, as well as competitive grants from the National Endowment for the Arts. To learn more about the Council, please visit www.artscouncil.nj.gov.