The New Jersey State Board of Agriculture has awarded its highest honor for distinguished service to the agriculture industry to five men: Richard S. Brown, Mickleton; Fred Clucas, Oldwick; Charles Miller, Sewell; i, Dayton; and John U. Maple, Lawrenceville. Carl Tarabbio, Jr., Vineland, was chosen as New Jersey's Outstanding Young Farmer for 1999.

RICHARD S. BROWN

A retired dairy, grain and forage farmer in East Greenwich Township, Gloucester County, Richard S. Brown is an innovative and insightful leader of the agricultural community.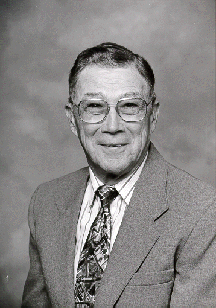 Born and raised on the family farm, Brown is the third generation to own and live on the property. Begun as a dairy farm, the land produced a variety of crops to augment the farm's income and, during the war years, 12,000 broilers were raised annually. The operation became the first in Gloucester County to install a free-stall barn, milking parlor and bulk tanks for storage. After the devastation of Hurricane Hazel in 1954 and a cataclysmic fire in 1970, the 200-acre family farm changed from a dairy farm to a hay, straw, grain and custom work enterprise. Today the home farm, plus 600 rented acres and 1,000 custom acres, is managed full-time by Richard's son Steven and grandson Daniel with the participation of Steven's brothers, Timothy and Roy. A visionary planner and chairman of East Greenwich Township's planning board for the past 32 years, Brown has seen the township's transition from a rural area to a suburban community. He is also a member of the Gloucester County Agriculture Development Board which has overseen the growth of farmland preservation within the county. He has been a farmer-member of the New Jersey State Agriculture Development Committee since 1991 and currently serves as both vice chairman of the committee and chairman of its Right to Farm Sub-Committee. A 1995 recipient of the Gloucester County Board of Agriculture's Distinguished Service to Agriculture award, Brown has served on the Board of Directors for 10 years. Brown is a member of both the American Farm Bureau and the New Jersey Farm Bureau. He has also been a member of the Subordinate, Pomona and New Jersey State Grange since 1941, holding various offices and positions. Currently, he is a member of the New Jersey State Grange Legislative Committee and of the National Grange. Brown also served as director of the 4-H Fair Association for 13 years and continues to assist with annual fund-raising activities. Brown and his wife, Grace, have seven children, Susan, Clinton, Loretta, Amy, Roy, Timothy and Steven, 10 grandchildren and one great-grandchild.

FRED B. CLUCAS

Fred B. Clucas has been a dedicated leader in the Garden State's agricultural industry for many years. Clucas, who farms more than 1,200 acres of field crops, has been actively farming in Hunterdon County for 42 years. He originally began raising beef cattle before converting to grain about 16 years ago. He currently manages the family farm operation with two of his sons.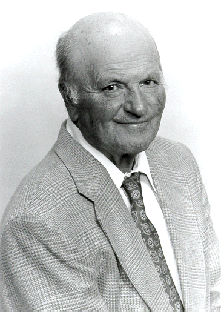 All of Clucas's corn is produced by using minimum tillage practices and the cropping acreage has been in the Rutgers Cooperative Extension field crop IPM program for the last three years. The Clucas farm has storage capacity for 58,000 bushels of grain and includes a grain-drying facility. The grain is marketed directly to Lancaster, Pennsylvania, for feed. Clucas also operates a three-trailer custom grain hauling service. In addition, Clucas custom farms approximately 300 acres annually. Clucas has actively participated in Hunterdon County Soil Conservation District programs, installing over 7,000 feet of terraces, 3,000 feet of waterways and many conservation tillage practices. Always an enthusiastic supporter of Rutgers Cooperative Extension programs, he has been a valuable resource in the development of Rutgers' Snyder Research and Extension Farm as well as an advocate for the formation of the Grain and Forage Producers' Association of New Jersey. Clucas has served as past president of the New Jersey Hereford Association; founding member and past president of the Grain and Forage Producers' Association of New Jersey. Clucas served as vice president of the State Board of Agriculture during the 1996-1997 term and served six years on the New Jersey Agricultural Experiment Station Board of Managers. He currently serves on the Washington Agway Committee; the Hunterdon County Agricultural Development Board; the Tewksbury Township Open Space Committee; and the Executive Committee of the Hunterdon County Board of Agriculture and is an active member of the New Jersey Farm Bureau. In addition, he serves as chair of the Hunterdon County Farm Service Agency Committee. A founding member and past president of the Hunterdon County Board of Agriculture, Clucas was honored with their Distinguished Service Award and the Flemington Fair's William J. Kinnamon Memorial Award. Clucas holds a bachelor's degree in animal husbandry and soils from Rutgers University College of Agriculture. Clucas currently serves as a lector in St. Brigid's Church in Peapack as well as a charter member of the Pottersville Fire Company. He and his wife Florence have four sons, Bob, Don, Paul and Scott, and two grandsons Matthew and Jack.

DR. RICHARD ILNICKI

Dr. Richard D. Ilnicki's dedication to the agricultural community through research and teaching is reflected in his outstanding record of achievement in support of the industry.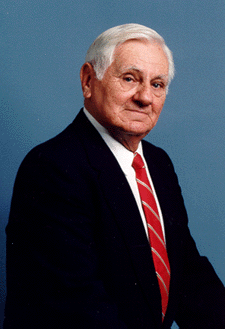 Ilnicki received a bachelor's degree in plant science and a master's degree in agronomy and plant physiology from Rutgers University and a Ph.D. in agronomy and weed science from Ohio State University. After serving in the United States Army as a plant physiologist, Ilnicki was appointed as research agronomist in weed control in the crops section of USDA's Agricultural Research Service and assigned to Rutgers University. In 1960, Ilnicki was hired by Rutgers University as an associate research specialist at the New Jersey Agricultural Experiment Station in the Soils and Crops Department. He was promoted to Research Professor of Weed Science in 1963, a position he held until his retirement in 1991. Ilnicki is the co-author of numerous scientific research publications and was selected by the Weed Science Society of America to serve as part of a team of weed scientists visiting China in 1990. A charter member of the Board of Trustees of the New Jersey Museum of Agriculture, Ilnicki still serves on the Board. He is also a member of many professional and civic organizations including the New Jersey Agricultural Society, the Princeton Agricultural Association, the Northeastern Weed Science Society, the Weed Science Society of America, Mercer County Pomona Grange No. 5, Pioneer Grange No. 1 and the New Jersey State Grange. Ilnicki has received a variety of special achievement awards and recognitions, including the Outstanding Teacher Award from the Weed Science Society of America; the Pesticide Association of New Jersey's Distinguished Service Award; and the Cook/CAES Distinguished Alumni Award. He was also a charter member of the South Brunswick Library Board of Trustees of which he is president. An accomplished hobbyist breeder of day lilies, Dr. Ilnicki and his wife, Helen, have three daughters, Deanna Joy Berardi, Carolyn Beth Gebbie and Janet Ruth Adamko. They also have two grandchildren, Arianna Berardi and David Gebbie.

JOHN U. MAPLE
(posthumous)

Service to others guided the life of John U. Maple. A caring, unassuming man, he served the agricultural community, the Grange organization and his neighbors with pride, dedication, and enthusiasm. A member of the New Jersey State Grange since 1943, Maple held a variety of leadership positions in that organization, from Master of both his Subordinate and Pomona Granges to Chairman of the National Grange Executive Committee. In 1976, he became Master of the New Jersey State Grange, overseeing the program, legislative and industry activities of the Grange and providing a strong voice of advocacy for the Grange. Maple was an active member of many agricultural organizations, including the New Jersey Farm Bureau, the New Jersey Agricultural Society, and the Garden State Milk Council. He also served as a valued trustee of the New Jersey Museum of Agriculture. Moreover, Maple served the community where he lived in many ways. A member of the Lawrence Township Police Department for 27 years, he spent all but two years of his career in its juvenile department, retiring as a detective. His numerous civic activities included his life membership in the Lawrence Fire Company, of which he was past president and chief. He was also a charter member of the Lawrence Township First Aid Squad and a member of American Legion Post 76, Masons Lodge 38, and the Fraternal Order of Police of Ewing Township, Lodge 83. He was active in Lawrence Township's Little League, Babe Ruth and Senior Babe Ruth baseball teams. In addition, he was an attendance officer at West Windsor-Plainsboro High School. An ordained deacon of the Lawrenceville Presbyterian Church, Maple was a devoted husband to Peg and father to Thomas, Alan and Heather. The State Board of Agriculture is deeply saddened by the death of John Maple and the entire agriculture community mourns the loss of a dedicated advocate.

CHARLES M. MILLER

Charles M. Miller has been an advocate for New Jersey agriculture for most of his life. Born in Camden in 1921, Miller chose a career as a dairy farmer, a career he followed in Warren County for more than 40 years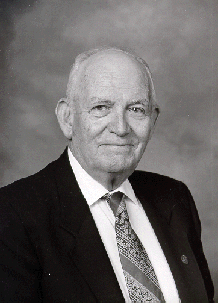 Miller has been a leader and innovator in the dairy industry, numbering among his accomplishments the New Jersey Dairy Open House Program, which he developed with fellow dairyman Bill Pettit. Miller also worked on the national campaign that led to the "Real Seal" program and helped to make New Jersey the first state to include all milk processors in the project. A former member of the American Farm Bureau Federation's Dairy Advisory Committee and chairman of the board of the Metropolitan Dairy Council in New York, Miller initiated the annual meeting between the New Jersey Farm Bureau's Dairy Committee and the processing industry. Miller's dedication to agriculture has earned him numerous awards including the New Jersey Agricultural Society's Williard H. Allen Award; the Warren County Distinguished Service Award; the Cook College Appreciation Award; the American Dairy Association/Dairy Council's Dedicated Service Award and Outstanding Dairyman Award; and the New Jersey Farm Bureau's Distinguished Service Award. In 1978 he was inducted into New York State's "Who's Who" in recognition of his outstanding work to improve agriculture in the Northeast. Among his many agricultural affiliations, Miller has served as Master of the Hurffville Grange #115 and has been a member of the Gloucester County Pomona Grange and the New Jersey State Grange; president and vice-president of the Warren County Board of Agriculture and a member of the boards of agriculture in both Gloucester and Hunterdon Counties; and a 4-H Club leader. Miller currently works as the Dairy/Livestock Associate for the New Jersey Farm Bureau. A member of the executive committee of both the Cook College Board of Managers and the American Dairy Association/Dairy Council, he has also chaired the Warren County Agriculture Development Board and served as a director of New Jersey Farm Bureau. Miller and his wife Carolyn recently celebrated 57 years of marriage. Their son Charles Jr. and his wife Sandra have two children, Brian and Todd.

CARL TARABBIO, JR.

Carl Tarabbio, Jr., of Vineland is a third generation New Jersey vegetable farmer. Tarabbio's agricultural roots date back to 1935 when his grandparents, Aristide and Albina Tarabbio, began farming a five-acre tract of land. In 1954, Carl Sr. began running the farm, expanding the operation over the years to cover 60 acres. As a young child, Carl Jr. began working on the farm under the watchful eye and guidance of his father.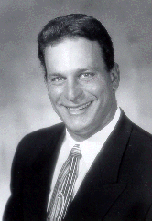 A graduate of Vineland High School, Tarabbio continued his education at Delaware Valley College of Science and Agriculture, later transferring to the University of Delaware where he graduated with honors with a degree in agricultural engineering technology. While at the University, he was recognized as a member of the Panel of Scholars and as a Senior Scholar at Honors Day. Tarabbio has augmented his education by taking real estate courses at Cumberland County College. In addition, Tarabbio is a graduate of the inaugural class of the New Jersey Agricultural Leadership Development Program, a two-year program designed to create the agriculture industry's next generation of community leaders and industry representatives. In 1991, while working for his father, Tarabbio purchased a 15-acre farm and some equipment. Since then, Tarabbio has continued to grow in his role as farm manager, taking on more of the managerial and policy-making responsibilities. With this strong foundation, Tarabbio assumed control of the farm in December 1997 following his father's retirement. Tarabbio Farms was incorporated in January 1998. In response to the potential loss of agricultural chemicals important to the specialty crops grown by Tarabbio Farms, Tarabbio has moved to banded application methods as well as integrated crop and pest management programs to allow beneficial insects to control harmful pests. Modifications to equipment and emerging technology allow Tarabbio to enter the vegetable market earlier and extend his production season. A porous floating row cover on vegetable crops permits early harvest and extends the growing season into late fall. Through good soil management and farm conservation practices, Tarabbio is able to double- and triple-crop the farm's 18 main crops. In addition, the farm's irrigation system was designed and installed in order to conserve water, maintain water quality and control runoff. Tarabbio Farms is located in a residential area, situated between a national home improvement chain and a mall. These sensitive receptors dictate that a "good neighbor" policy must be maintained by the farm. In order to reduce the potential for soil erosion, noise and odors which may create a nuisance to neighbors, vegetative windrows and hedgerows were planted. Computerization of the farm records has played an important role in the operation of the farm since 1989. Included in the computerized record-keeping are accounts payable and receivable, general ledger and balance sheets, sales analysis, chemical records, Spanish/English documents essential for communicating with the farm's migrant laborers, weather reports and seeding records for timing varieties and results. In 1997 Tarabbio organized and funded a co-operative marketing seminar entitled "Innovate or Evaporate," featuring international co-operative experts, for the 200-member Vineland Co-operative Produce Auction Association. The seminar inspired co-op members to make significant changes of benefit to all grower members. Over the years, Tarabbio has held offices in numerous organizations, including the Vineland Co-operative Produce Auction Association, Cumberland County Board of Agriculture, Cumberland County Agriculture Development Board, Greater Vineland Chamber of Commerce, Cooperative Marketing Association of New Jersey, National Council of Farmer Cooperatives, and the Cumberland County College Horticultural Board. He is the recipient of the Greater Vineland Chamber of Commerce Outstanding Agribusiness Award, Southern New Jersey Development Council Agriculture Award, and the Vegetable Growers' Association of New Jersey Grower of the Year Award. Tarabbio credits his parents with providing him with the "gift of opportunity" that has enabled him to own and operate a successful business and to continue a proud family tradition.