CHRISTIE ADMINISTRATION SHOWCASES JERSEY FRESH DURING FOUR-COUNTY ROADSIDE FARM MARKET TOUR
Secretary Fisher Makes Stops in Atlantic, Cumberland, Gloucester and Salem Counties

For Immediate Release: July 29, 2013
Contact: Lynne Richmond            
(609) 633-2954

(TRENTON) – New Jersey Secretary of Agriculture Douglas H. Fisher visited roadside farm stands in four South Jersey counties to highlight where consumers can find Jersey Fresh produce during this prime time of the growing season.

"We are in the height of our growing season and roadside farm markets around the state are carrying a full array of Jersey Fresh produce," said Secretary Fisher.  "Many of these markets are run by families who have been farming in New Jersey for generations.  We encourage everyone to visit these markets to get the freshest Jersey Fresh produce and support our farming community."

Secretary Fisher's stops included: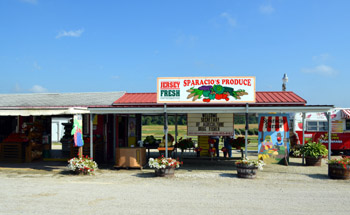 Sparacio Farms, Bridgeton, Cumberland County – The farm market on Landis Avenue has been operated by Butch and Cindy Sparacio for more than 20 years.  They sell what they grow on their farm, which has been in Butch's family for several generations.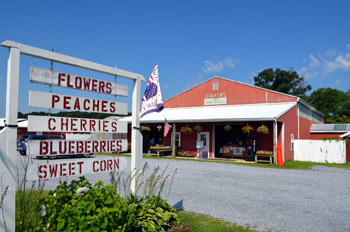 Walker Brothers, Pittsgrove, Salem County – The farm market on Porchtown Road is owned by Scott and Jeff Walker, where they sell their own asparagus and strawberries and other local produce.  They are the world's largest supplier of asparagus seed.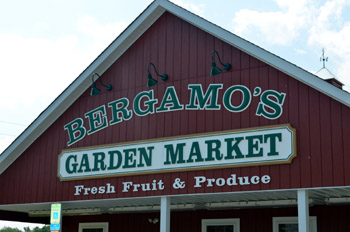 Bergamo's Garden Market, Vineland, Cumberland County – Ed and Paul Bergamo operate the two-year-old market on East Chestnut Avenue, where they sell produce from their farm and other local farmers.  The farm is on its 5th generation.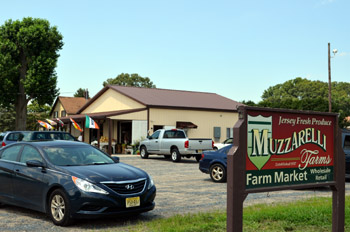 Muzzarelli Farms, Buena Vista Township, Atlantic County – The market on Oak Road has been open for 29 years and is owned by Charlie and Rita Muzzarelli.  The family began the farm, now 300 acres, in 1936 and they are on their 3rd generation.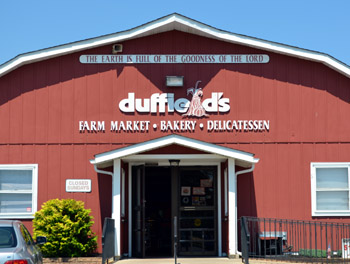 Duffield's Farm Market, Sewell, Gloucester County – Dave and Mary Duffield, their sons and daughter and daughters-in-law run the market on Chapel Heights Road.  The family has been farming for more than 80 years and grows 50 varieties of fruits and vegetables.

New Jersey has a wide variety of roadside markets in almost every county of the state.  These markets sell the produce they grow on their own farms, as well as produce and other products from nearby farms.  Many also accept WIC and Senior Farmers Market Nutrition Program vouchers and SNAP EBT cards.  Call ahead to get more information.

For a listing of roadside markets in New Jersey, visit www.jerseyfresh.nj.gov/agriculture/jerseyfresh/find/roadside.html.