New Jersey has received tens of billions of dollars in federal funds and continues to receive more to respond to the COVID-19 health crisis and to help residents and businesses who are suffering from the ensuing economic crisis.
Billions of federal dollars flowing through New Jersey means that the need for proper oversight and monitoring is more necessary than ever. As residents, health care providers, and businesses continue to recover, the Office of the State Comptroller (OSC) is tasked with ensuring that federal dollars spent to help New Jersey residents and businesses get back on their feet are free from waste, fraud, and abuse. Here's an overview of what OSC's oversight work looks like throughout New Jersey's recovery from COVID-19.
Taskforce and Compliance Plan
On July 17, 2020, Governor Phil Murphy signed Executive Order 166, which was aimed at ensuring greater oversight and accountability in the state's administration of federal COVID-19 resources. Among other things, the Executive Order created the COVID-19 Compliance and Oversight Taskforce and established the State Comptroller as its chair. The Taskforce is responsible for mitigating the risks of waste, fraud, and abuse of federal recovery funds and ensuring that recipients of the funds are following all federal and state laws.

To that end, the Taskforce developed a Compliance Plan that outlines the state's oversight framework, includes a review of state and federal guidelines applicable to COVID-19 recovery funding, and features best practices for preventing fraud, conducting compliant procurements, and establishing strong internal controls.
Reviewing Public Contracts
The Governor's Executive Order also directed OSC to review all potential COVID-related contracts involving expenditures of over $150,000 entered into by state agencies or authorities. OSC's Procurement Division reviews these contracts, prior to their award, to ensure they comply with all federal and state regulations before the money is spent. This process is important for the state's accountability efforts because it ensures that public contracting is conducted fairly and in a way that maximizes value for the state's dollar.

After OSC approves a contract, it is posted on the COVID-19 Oversight website for the public to see. Each contract represents one piece of the puzzle in New Jersey's recovery from the crisis, with services ranging from field hospital medical staffing and masks, to contract tracing services and sneeze guards and partitions. Relief funds are also spent on addressing the economic crisis, with contracts for the unemployment insurance call center, WiFi for students doing remote learning, and social support services via the 211 hotline.

All told, the contracts OSC approves and posts publicly read like an itemized receipt of New Jersey's recovery from COVID-19, allowing the public to see transparently how federal relief funds are being spent.
The Taskforce was also charged with developing guidelines for the deployment of Integrity Monitors throughout the state. Integrity Monitors offer a second set of eyes. They are independent consultants who are experts in tracking and reviewing expenditures and determining compliance with state and federal laws and regulations. They are intended to work with state agencies and authorities to identify and develop measures to prevent, detect, and mitigate instances of fraud, waste or abuse.
In general, the Integrity Monitor Guidelines dictate which agencies or authorities require the oversight of an Integrity Monitor, what tasks the Integrity Monitors can be hired to perform, the reporting required of Integrity Monitors, and how the Integrity Monitors should be overseen. While the agencies and authorities themselves are responsible for the day-to-day management and communication with Integrity Monitors, the State Comptroller is responsible for oversight of Integrity Monitors. This is accomplished by ensuring open lines of communications, promoting transparency, and reviewing Integrity Monitors' reports to intervene and/or address any issues, as necessary.

Integrity Monitors are an essential check and balance on how agencies and authorities spend federal funds. Every dollar counts in this recovery; prioritizing real-time problem solving and corrective action is a top priority.
Reporting Fraud, Waste or Abuse
If you have any information about the fraud, waste, or abuse of COVID-19 relief funds, we want to hear from you. You can contact us through the State Comptroller's online complaint form, by email at ComptrollerTips@osc.nj.gov, or by calling our toll-free hotline, 1-855-OSC-TIPS.
Not sure what constitutes fraud, waste, or abuse? Here are some quick definitions:
Fraud is defined as wrongful or criminal deception intended to result in financial or personal gain. Fraud includes false representation of fact, making false statements, or concealment of information; offer, payment, or acceptance of bribes and gratuities; submitting false claims; and conspiring to use any of these devices. The term also includes conflict of interest cases, criminal irregularities, and the unauthorized disclosure of official information relating to procurement and disposal matters.
Waste is defined as the extravagant, careless, or needless expenditure of government funds, or the consumption of government property that results from deficient practices, systems, controls, or decisions. The term also includes improper practices not involving criminal behavior.
Abuse is defined as the intentional or improper use of government resources that can include the excessive or improper use of one's position in a manner contrary to its rightful or legally intended use. Examples include misuse of rank, position, or authority or misuse of government resources for oneself or another.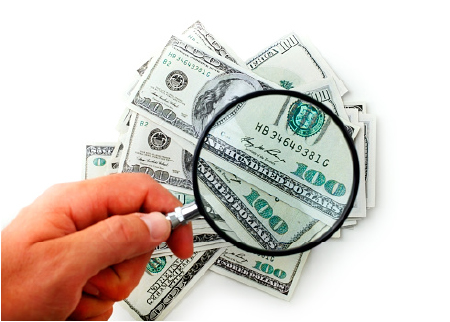 Report
Waste or Abuse
Report Fraud
Waste or Abuse