COVID-19 Recovery Contracts
Advancing Transparency in COVID-19 Public Contracts
On July 17, 2020, Governor Phil Murphy signed Executive Order No. 166, which directed the Office of the State Comptroller to review potential procurements valued at $150,000 or more by State departments, agencies, and independent State authorities that receive COVID-19 Recovery Funds or administer a COVID-19 Recovery Program. The Comptroller's Office will examine these procurements to ensure that they comply with applicable public contracting laws, rules, and regulations.

The Comptroller's Office also provides guidance to Recovery Program participants to ensure that they are advancing open competition, fairness, and transparency throughout the contracting process. A webinar training produced by the Comptroller's Office on internal controls and the procurement process for COVID-19 Recovery Funds can be found here, and additional online resources to help participants navigate the procurement process can be found here.

This website is updated regularly as more information becomes available.
COVID-19 Recovery Contracts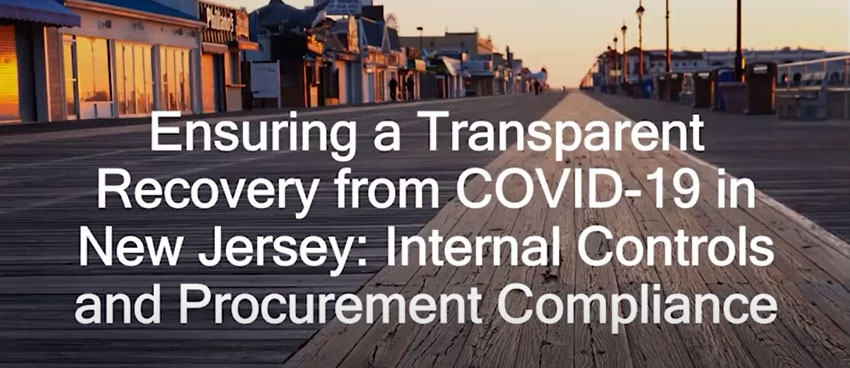 The New Jersey Office of the State Comptroller's webinar training on ensuring a transparent recovery from COVID-19. This training focuses on internal controls and procurement compliance.


Back
to top $(function() { $("#myTable").tablesorter({ sortList: [[0,0], [1,0]] }); });