Fire Safety - Richard J. Mikutsky, Director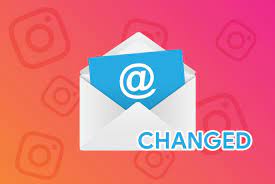 The mission of the New Jersey Division of Fire Safety shall be to serve as the central focus for the State's fire service community and the general public in all matters relating to fire safety through the development and enforcement of the State Uniform Fire Code, public education programs and firefighter training programs.

Within the Division of Fire Safety, the Bureau of Fire Code Enforcement is responsible for enforcing the State's Uniform Fire Code. The Bureau of Fire Department Services is responsible for the training and education of New Jersey's fire service, fire incident reporting, firefighter serious injury and fatality investigations and fire safety's public education.
ATTENTION
RIMS / FIRE Solutions Update
Please be advised that the Bureau of Fire Code Enforcement (BFCE) will be upgrading our web based Registration & Inspection Management System (RIMS) to a new Fire, Inspection, Registration & Enforcement (FIRE) Solutions System. The current RIMS system will be turned off at 3:00pm on
April 14, 2023.

FIRE Solutions will be available during this time only for residential smoke alarm and temporary permit applications.

Please do not submit any carnival itinerary applications or registration services past 3:00pm on Tuesday, April 11, 2023. If you need assistance during this time, please contact the Bureau at bfcecodeadmin@dca.nj.gov or
(609) 633-6132.

The NJDCA online system can be accessed via the myNewJersey Portal at http://www.nj.gov, or accessed directly from this page by selecting "Login to RIMS Online" below. You will be required to have a myNewJersey Portal account in order to access RIMS' online services. If you do not have a myNewJersey Portal account, you will be able to create one during the registration process. You will also be able to use this same myNewJersey account to access other services provided by other New Jersey Departments.

RIMS Online offers two different types of services offered below:
MEETING NOTICE

2023 SPRING COURSES

FIRE SAFETY COMMISSION MEETING


Wednesday
March 15, 2023 – 10 AM
NJ State Firemen's Association
1711 Route 34
Wall Twp, NJ


For the Spring 2023 semester, Division of Fire Safety, now requires that all students must appear on screen, for the entire class, when attending a Zoom class. Please make sure you have a camera on your device which is compatible with Zoom.

To test your equipment, please click this link and follow the instructions:

https://support.zoom.us/hc/en-us/articles/201362313-Testing-your-video

Call in/phone attendance will no longer be accepted.

If you are not able to you use a camera and you're registered for an upcoming Zoom class, please withdraw so that other people may attend.