UPDATED July 8, 2020: COVID-19 Resources for Families/Youth



The NJ Department of Children and Families is continuing to monitor the spread of the COVID-19 Coronavirus and its impact on children, families, our staff and our partner providers, throughout the state. The federal Centers for Disease Control and Prevention and NJ Department of Health are providing ongoing guidance and direction regarding necessary precautions and action plans. The experts agree that Coronavirus prevention strategies are similar to what we do to prevent the flu:
Wash your hands in soap and water, regularly
Cover your coughs and sneezes with a tissue or your elbow
Avoid touching your face, mouth and eyes
If you are feeling unwell, stay home and rest

COVID-19 Resources for Families/Youth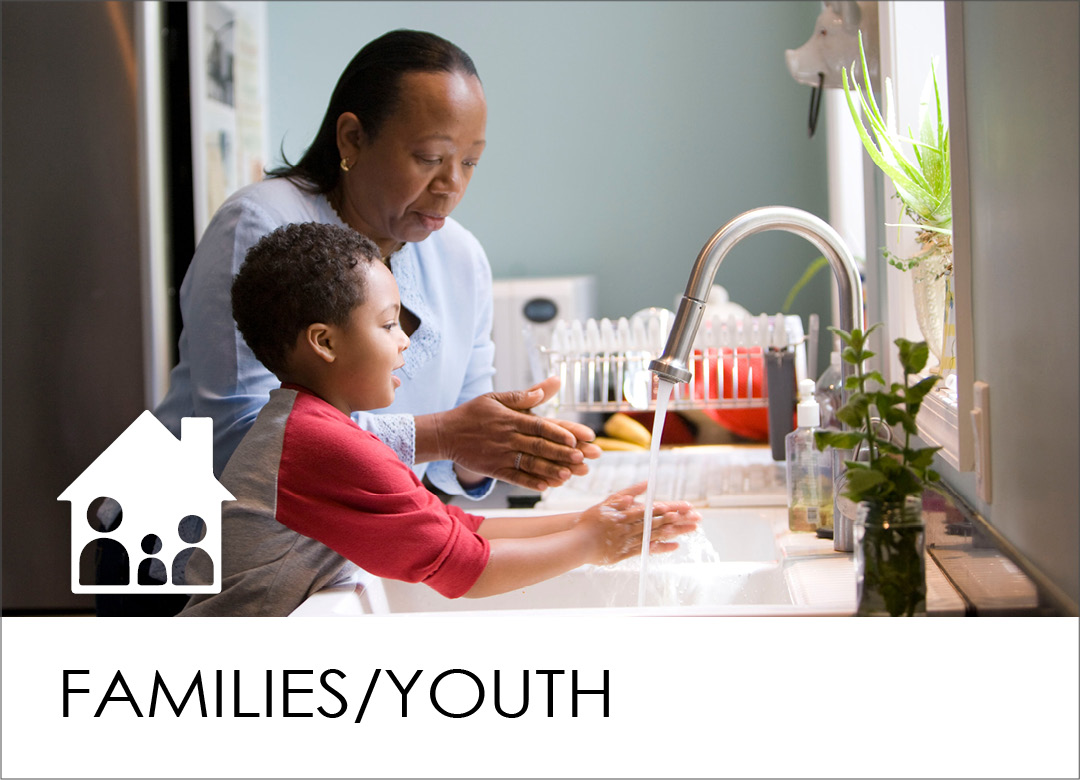 NEW: In-Person Visitation Guidance for Parents, Spanish, Korean

NEW: DCF Extends Services for 21 Year Olds in Foster Care

NEW: COVID-19 Youth Resource Guide

NEW: How to Support Children during COVID-19

NEW: FREE Webinars on Parenting Strategies during COVID-19

Resilience: Getting Through Stressful Times

Data Plans and Connectivity Options for Families, Spanish, Korean

COVID-19 Power of Attorney Guidance, Download in Spanish, Download in Korean

COVID-19 Power of Attorney Form, Download in Spanish, Download in Korean

COVID-19 Family Fact Sheet

DCF Commissioner Beyer's Message on COVID-19 De-Escalation Tips

Video: DCF Commissioner Beyer's Message to Families

COVID-19 Protect your Family

COVID-19 Manage Anxiety and Stress

CDC: Talking to Children about COVID-19

COVID-19: Information for Communities and the General Public

Department of Health Guidance for Individuals and Families of Individuals with Intellectual or Developmental Disabilities

Certificate of Waiver of Medicaid/ NJ FamilyCare and Charity Care Co-payments for COVID-19 Testing, Visits for Testing and Testing-related Services

Webinar: Parents, Kids & Mental Health During the COVID-19 Crisis

New Jersey Launches Job Portal to Connect Out-of-Work Residents to Opportunities in Critical Industries


COVID-19 General Resources
NEW: Supporting Kids During the Coronavirus Crisis

NEW: Help Kids With Self-Regulation

Guidance on the Contact of a Close or Casual Contact of a Confirmed or Suspected Case of COVID-19, Spanish, Korean

Toll Free Hotlines/Helplines You May Need During COVID-19, Spanish, Korean

Department of Labor - Benefits and the Coronavirus (COVID-19): What Employees Should Know

Coronavirus Rumor Control


COVID-19 Publications
Visit our COVID-19 publications page to download available material for sharing and distribution.