Transportation & Emissions
There is a critical link between transportation fuel use, air quality, and climate. In New Jersey, the transportation sector is the largest source of greenhouse gas emissions. Transportation-related energy use accounts for more than 40 percent of total statewide greenhouse gas emissions with on-road gasoline consumption representing the majority of those emissions: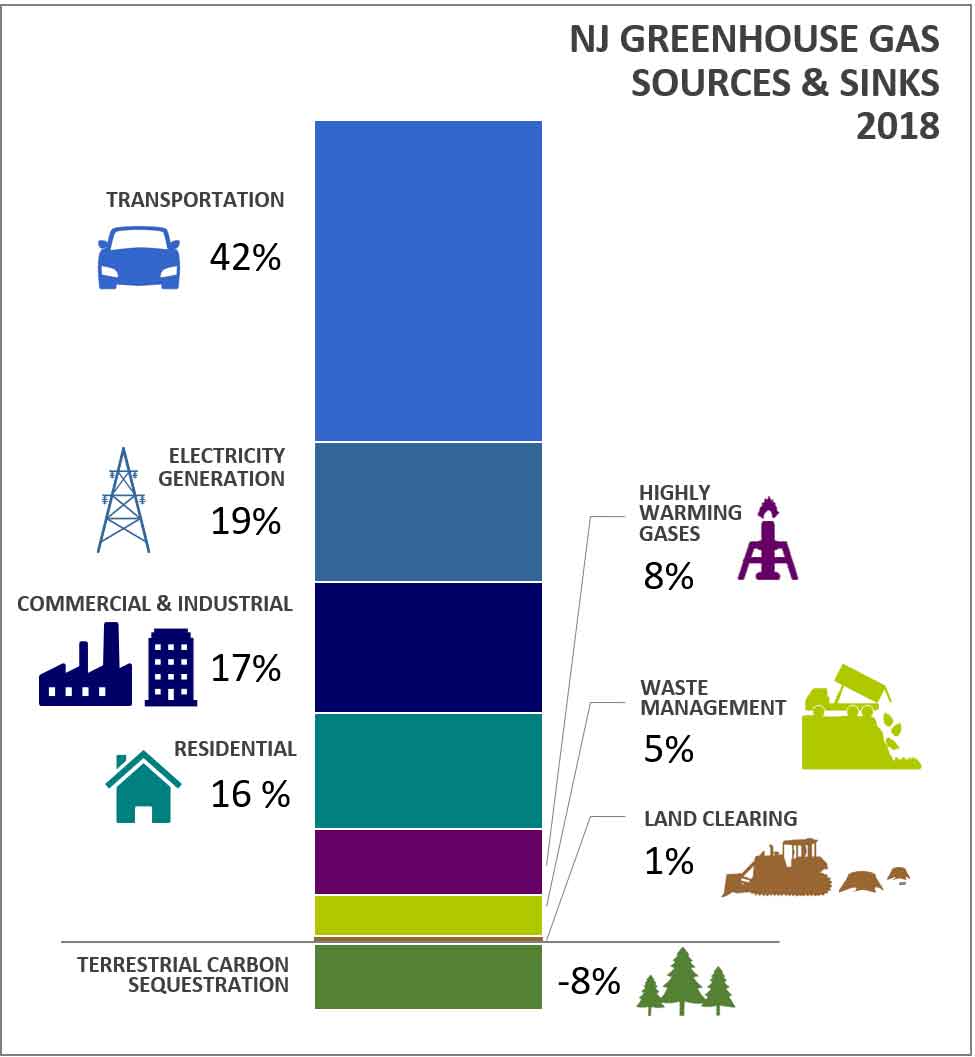 Strategies for reducing greenhouse gas emissions in the transportation sector include:
Making vehicles more energy efficient through technology advances;
Reducing the carbon content of transportation fuels by using alternative fuels such as electricity, natural gas, biofuels and hydrogen;
Reducing the number of miles that vehicles travel; and,
Improving the efficiency of the transportation network.
These same strategies can also reduce criteria pollutants and improve New Jersey's air quality and public health. While emissions from individual cars are relatively low, there are millions of diesel and gasoline vehicles travelling in and through New Jersey every day emitting thousands of tons of pollutants including particulate matter, oxides of nitrogen, air toxics and greenhouse gases. Every year, hundreds of New Jerseyans die prematurely and suffer heart and lung illnesses due to fine particulate matter, commonly called soot. The NJDEP's Bureau of Mobile Sources develops programs and implements strategies to reduce emissions of criteria pollutants and air toxics from mobile sources (both on-road and non-road) operating in the State.