Solar power technologies harness the energy from the sun's light and converts it into electricity. Solar Photovoltaic panels or PV panels are made up of individual cells made of silicon or another semiconductor. When the sun hits the solar panel the photons from the sunlight are absorbed by the cells, creating an electric field and causing electricity to flow. This Direct Current (DC), must be converted to Alternating Current (AC) by a device called an inverter. AC allows the electricity to power your home and maintain connection to the local utility grid for when the solar system is not producing enough power, such as at night or during cloudy weather.

Source: https://puc.vermont.gov/electric/net-metering
Collected June 2021
Residential and Non-Residential solar systems are typically net metered, meaning when the solar system produces more power than your facility is using, your electric meter will spin backwards and your account will be credited for the excess power sent back to the local grid. Grid Supply solar systems, often large-scale utility projects, send the electricity directly into the grid; there is no on-site destination for the electricity.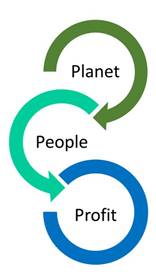 Benefits of Solar
Protect the Environment: Solar power is a renewable energy meaning the source never runs out and unlike fossil fuel, it is emission free. More solar leads to a cleaner power sector, healthier environment and improved public health.
Job Creation: The growth of solar energy in New Jersey has created thousands of jobs in sales, installation, manufacturing and financing.
Saves money: As a homeowner or business owner installing solar can help you reduce your monthly electricity bill and benefit from significant savings over time.
In New Jersey incentives are available to help lower the overall cost, thus making solar more affordable and a viable option. Four incentives exist for solar in New Jersey:
Solar Renewable Energy Credits, their current version now known at SREC-II, SREC-2 or just SREC.
Federal Solar Investment Tax Credit (ITC)
Solar Investment Property Tax Exemption
Solar Panel System Sales Tax Exemption
How to Go Solar
For more information, consumer resources and to learn about the different financing options for solar please visit the Board of Public Utilities webpage or the Department of Energy's, Homeowner's Guide to Going Solar webpage.