Climate Resilience for NJ
In a continuous effort towards a stronger New Jersey, Governor Phil Murphy signed Executive Order No. 89 on October 29, 2019 appointing Chief Resilience Officer, Dave Rosenblatt, and establishing a Climate and Flood Resilience Program within DEP. Further, it establishes an Interagency Council on Climate Resilience to develop a Statewide Climate Change Resilience Strategy to promote the long-term mitigation, adaptation and resilience of New Jersey's economy, communities, infrastructure and natural resources.
---
Virtual Information Session
On May 7, 2020, DEP hosted a live webinar event to update stakeholders and professionals on the progress and development of the New Jersey Statewide Climate Change Resilience Strategy. View the recording below:
If you have any questions, please contact DEP Climate Resilience climateresilience@dep.nj.gov.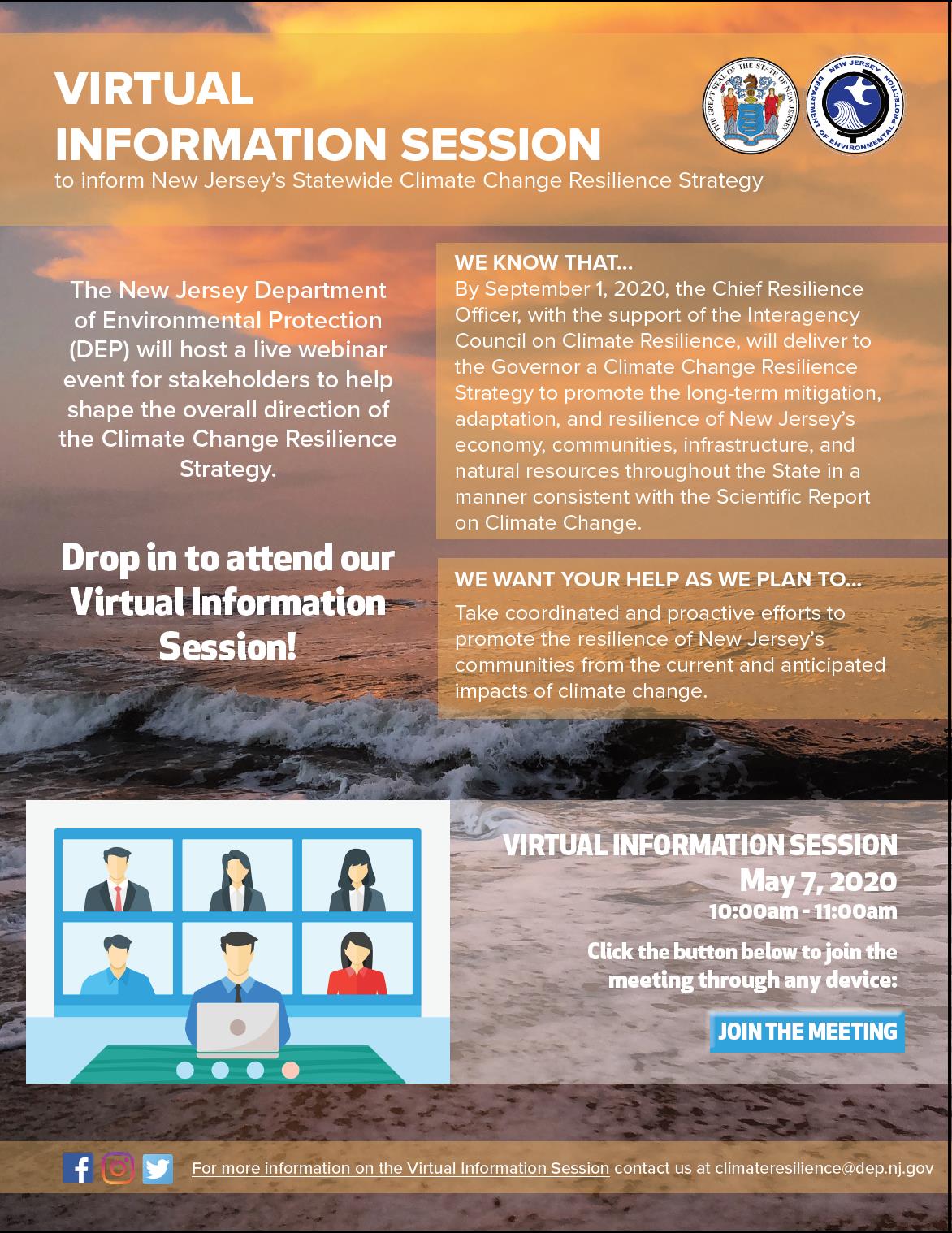 ---
Resilience Timeline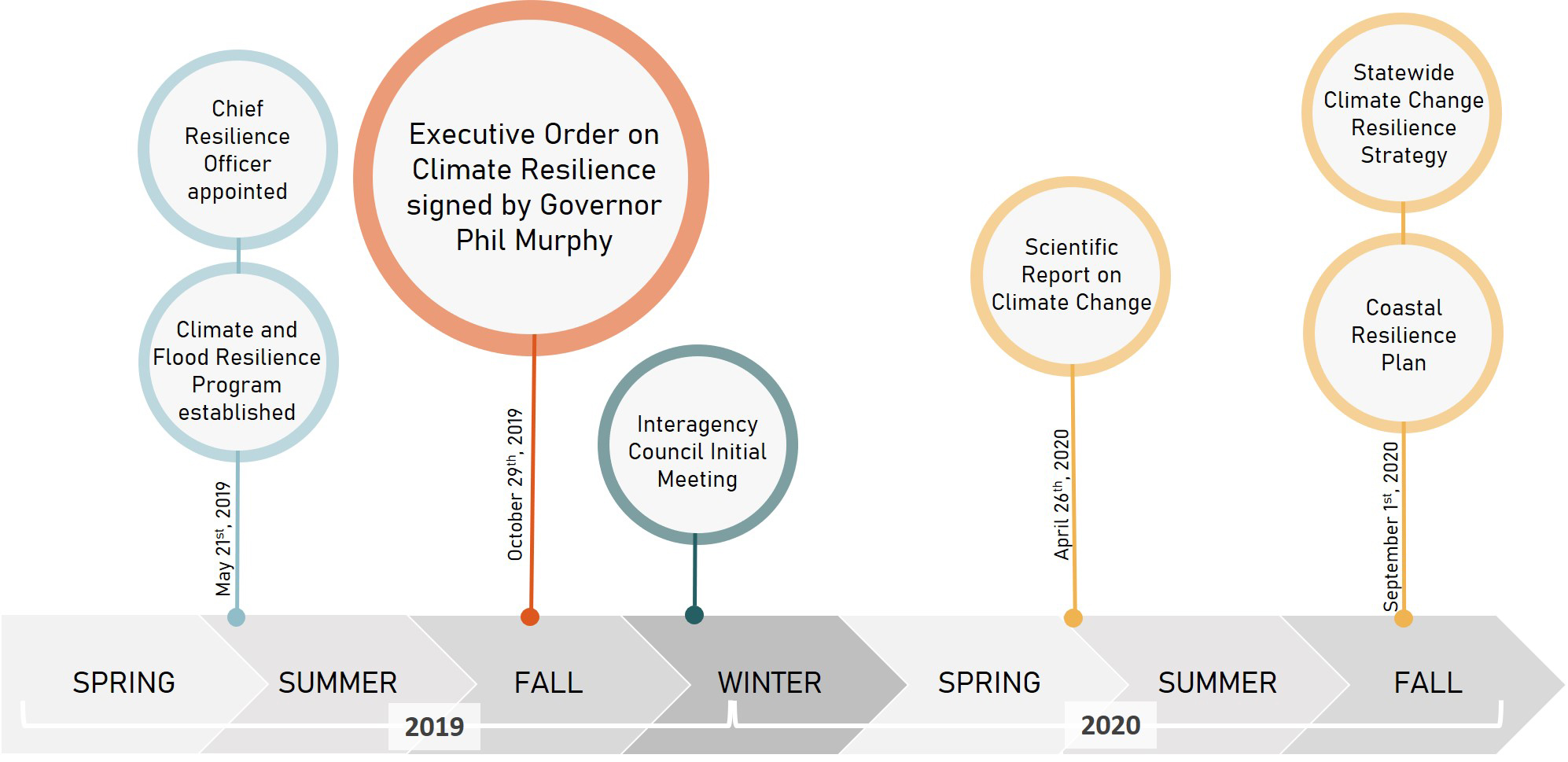 What's New