| | |
| --- | --- |
| &nbsp &nbsp New Jersey Division of Fish and Wildlife | |
Bob Eisele's Record Largemouth Bass
---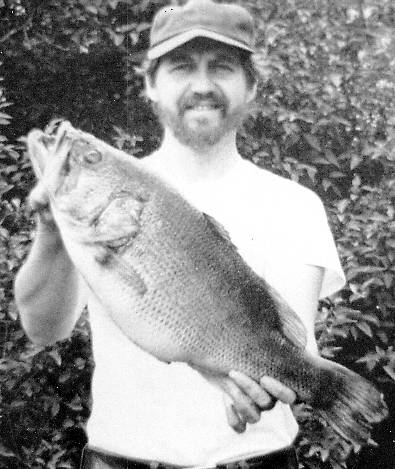 Bob Eisele's state record largemouth bass was taken from Menantico Sand Wash Pond in Cumberland County in 1980. The 10 pound, 14 ounce largemouth was taken on a homemade bucktail with a yellow Mr. Twister.

Bob was fishing in the early morning from shore with a Ryobi XS-1 reel rigged with 12-lb. test line - he's sure this is the fish that had broken his line at least once before when it dove after being hooked so he switched to the heavy line. This time it DIDN'T get away!

Congratulations Bob!
---