2005 Annual
Conference Highlights
Check back soon for photos and summaries of a most successful day!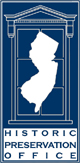 Smart Cities: Blending Old with New
Friday, April 15, 2005
Central Railroad of New Jersey Terminal
Liberty State Park, Jersey City, New Jersey

Channeling redevelopment into New Jersey's urban and densely developed communities to create a strong economy while preserving the essential character of the older built environment poses many challenges. This year's conference will explore the relationship between developing good public policy, targeting incentives and recognizing opportunity in reinvesting in the rich fabric of New Jersey's past. The keynote speaker will be Douglas W. Rae, professor of Political Science at Yale University, former Chief Administrative Officer of New Haven, and noted author of City, Urbanism and its End. The afternoon will feature concurrent afternoon workshops focused on redevelopment tools, financial incentives and adapting unique resources, and opportunities to tour the rich heritage of Jersey City. Participants will also hear from former Maryland Governor Parris N. Glendening, champion of Smart Growth and current President of the Smart Growth Leadership Institute as the closing speaker.

Co-sponsors: NJ Department of Environmental Protection, Historic Preservation Office & Division of Parks and Forestry; Preservation New Jersey; Jersey City Historic Preservation Commission; and Jersey City Landmarks Conservancy.


Conference Schedule

Accessibility: The Terminal is ADA accessible. If you have any special needs, please contact the Historic Preservation Office in advance so that we can best assist you.
8:00 - 9:00 am

Registration & Coffee
Resource Area Open
Terminal Tours

9:00 - 9:30 am

Welcoming Remarks
Keynote Speaker: Douglas W. Rae
Douglas W. Rae is a professor of Political Science at Yale University. In 1990-91, he served as chief administrative officer of the city of New Haven under John Daniels, the city's first African-American mayor. Currently, he teaches politics to MBA students. His recent work City: Urbanism and its End chronicles the rise and fall of New Haven, Connecticut within the 20th century. His keynote address draws from his experiences in documenting the forces that shaped our cities, politically, economically and demographically, and in his belief that public policy can help transcend the changes in urban dynamics. His examinations of strategies to restore urban vitality and create genuine urban renewal are easily transferred to New Jersey's metropolitan centers.

10:30 - 10:45 am

Break

Morning Panel: The Secret to Smart Cities
State and national experts will examine the complex issues facing urban redevelopment, both in and outside of New Jersey. Panelists will offer insights and guidance on tools, incentives and policies that effectively integrate the historic built environment with smart new development. How can we ensure that our heritage is not forgotten as the urban landscape of NJ is redefined? Hear from local, state and national authorities who are working to make it happen.

Moderator: Ron Emrich, Executive Director, Preservation NJ Panelists: Anthony M. Tung, noted author and urbanist, Honorable Jose "Joey" Torres, Mayor, City of Paterson, George S. Hawkins, Esq., Executive Director, NJ Future, Joseph I. Donald, PP, Deputy Executive Director, Office of Smart Growth, Department of Community Affairs and Wendy Nicholas, Director, NE Office, National Trust for Historic Preservation.

12:00 - 1:30 pm

Lunch
Resource Area Open
Terminal Tours

The Central Railroad of New Jersey Terminal is one of the nation's architectural gems that evokes an important era in American History. Designed by prominent Boston architects Peabody & Stearns and built in 1889, the terminal complex represented the greatest concentration of rail facilities in the New York Harbor area at the turn of the century. The current facility includes the 1889 head house as well as a 1913 Bush-type Train Shed that replaced the 1889 shed. At the height of its use (1890-1915), the terminal serviced immigrants, commuters, and freight. Large terminal railroad stations have often been acknowledged as being the essential architectural type of the Victorian/Edwardian era and presented one of the most challenging circulation requirements of any building type fostered by the industrial revolution. This landmark tells the story of the development of transportation in the State of New Jersey as well as the diaspora of immigrants into America.

Concurrent Afternoon Workshops

Session 1

Urban Elephants
Urban elephants are extreme examples of historic resources including, but not limited to: industrial facilities, educational facilities, transportation facilities, and entire neighborhoods. With extraordinary vision, careful planning, and generally a myriad of private and public partners providing funds or incentives, proposals to re-use these seemingly unusable resources overcome substantial obstacles resulting in a productive and aesthetic project that stimulates the imagination and provides solid evidence that these urban elephants can be resurrected.

Moderator: Terry Karschner, Supervisor, Registration, Transportation and Planning Section, Historic Preservation Office Panelists: Suzanna Barucco, Director of Historic Preservation, Kise Straw & Kolodner; Shelby Weaver Splain, Senior Associate and Historian, Nobel Preservation Services, Inc.; J. Christopher Frey, Senior Associate and Conservator, Noble Preservation Services, Inc.; and TBA

Session 2

Show Me the Money!
Have you ever wondered how historic building projects, whether large or small, secure various sources of combined public and private funding and incentives? The panelists will illustrate strategies for sustaining urban communities as vibrant civic, social and economic centers of activity. We will highlight a developer's techniques for financing adaptive reuse projects, an architect's solutions for creating affordable residential infill in historic areas, and Main Street New Jersey's approaches for downtown commercial revitalization. You will gain a better understanding of financial tools available to create successful urban environments.

Moderator: Peter Kasabach, Chief of Policy and Community Development New Jersey Housing and Mortgage Finance Agency Panelists: Timothy Henkel, Vice President and Charles M. Lewis, Esq., Vice President, Pennrose Properties, LLC; Lawrence V. Antoine, Jr., AIA, AICP, Associate Principal, Torti Gallas and Partners, Inc.; Jef Buehler, State Coordinator, Main Street New Jersey, NJ Department of Community Affairs.

Session 3

Redeveloping New Jersey: Defining a Role for Historic Preservation
The redevelopment process is a powerful tool which, when used correctly, can result in economic revitalization and an enhanced urban environment. Integrating historic preservation and redevelopment can prove challenging; especially when cultural resources are not considered, or are viewed as obstacles to be overcome rather than key components of the overall redevelopment plan. This session will explore the redevelopment process in New Jersey and highlight examples where redevelopment projects successfully integrated historic resources. Redevelopment experts Stan Slachetka and David Roberts, authors of The Redevelopment Handbook: A Guide to Rebuilding New Jersey's Communities, will provide a redevelopment primer and show relevant examples; Robert Cotter, Director of Planning, will highlight Jersey City's successes; and moderator Edward Fox, Director of Smart Growth for the Camden County Improvement Authority, will introduce the topic and coordinate wrap up questions and discussion.

Moderator: Edward Fox, AICP/PP, Director of Smart Growth, Camden Co. Improvement Authority Panelists: Stan Slachetka, AICP/PP, Assistant Division Manager, Planning Division, T&M Associates; David Roberts, AICP/PP, ASLA, CLA, Vice President Schoor DePalma Inc; Robert Cotter, Director, Jersey City Department of Housing, Economic Development and Commerce

Afternoon Tours
Please note that space on the tours is limited; registration will be on a first-come, first-served basis. Tours will embark (rain or shine) from the Terminal parking area. Both tours will involve extensive walking; please wear appropriate shoes and clothing

Tour 1

Lafayette History Tour
A short distance from the Central Railroad Terminal is Lafayette, where the Lenni Lenapi Indians once flourished, the Dutch East India Company established its first settlement in the New World, and the first African American community in New Jersey grew and prospered. This 19th century neighborhood with its brownstones, mansions, churches, cobbled alleyways, Dutch structures and industrial sites is undergoing revitalization. The tour will conclude at the Whitlock Cordage, a 19th century industrial complex built alongside the Morris Canal. Formerly slated for demolition, the complex was saved by local residents and preservationists and is now under redevelopment as affordable housing. Your tour guide will be John Gomez, founder of the Jersey City Landmarks Conservancy and history columnist for The Jersey Journal. Co-sponsored by the Jersey City Landmarks Conservancy, the Communipaw Avenue Block Association and the Jersey City Historic Preservation Commission.

Tour 2

Hudson-Bergen Light Rail Historical Tour
Explore the historic landscape of Hudson County via the new NJ Transit light rail system. Stop at stations along the way to take in three centuries worth of architecture, industry and transportation. Highlights will include the Paulus Hook Historic District, Exchange Place, the Warehouse Historic District, Hoboken Terminal, Jersey City Heights and the Palisades Cliffs of Weehawken. Your tour guide will be photographer Leon Yost. Cosponsored by the Jersey City Landmarks Conservancy and the Jersey City Historic Preservation Commission.

3:45 - 4:00 pm

Break
Wrap Up Speaker: Gov. Parris N. Glendening
As former, two term, Maryland Governor, one of his primary agenda items was in discouraging urban sprawl and championing Smart Growth. He led the creation of a groundbreaking smart growth initiative that focused on using the entire $23 billion state budget as an incentive for smart growth. His policies aimed at ending sprawl, preserving open space, and reinvigorating established communities received several prestigious awards, including the American Society of Landscape Architects Olmsted Award and the Harvard Innovations in American Government Award. He was also named a "Public Official of the Year" by Governing Magazine. Currently serving as President of the Smart Growth Leadership Institute in Washington, DC, Glendening lectures widely on principles, tools, and policy necessary to promote efficient and effective redevelopment into our urban and densely developed areas.

5:00 - 7:00 pm

Closing Reception