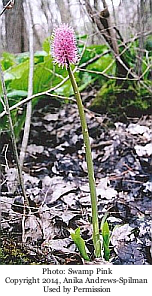 Previously misunderstood as wastelands, wetlands are now being recognized for their vital ecological and socioeconomic contributions. Wetlands contribute to the social, economic, and environmental health of our nation in many ways:
Wetlands protect drinking water by filtering out chemicals, pollutants, and sediments that would otherwise clog and contaminate our waters.
Wetlands soak up runoff from heavy rains and snow melts, providing natural flood control. Wetlands release stored flood waters to streams during droughts.
Wetlands provide critical habitats for a major portion of the State's fish and wildlife, including endangered, commercial and recreational species.
Wetlands provide high quality open space for recreation and tourism.
Many of these values were not widely appreciated until the 1970s and 1980s. By then, more than half of the nation's wetlands were destroyed.
The menu to the right provides details on our regulatory program with information on how we define and delineate wetlands, as well as what permitting options are available for property owners and developers.
For some history and details on the Departments regulatory authority over freshwater wetlands in New Jersey, please check out our web page entitled "The United States Environmental Protection Agency and its relationship with the New Jersey Department of Environmental Protection".
Wetland Delineations

General Permits
Individual Permits
Transition Area Waivers