DEP TO HOST TWO PUBLIC HEARINGS FOR $1 BILLION
NATIONAL DISASTER RESILIENCE COMPETITION
PUBLIC COMMENTS ACCEPTED AT HEARINGS IN LITTLE FERRY AND ATLANTIC CITY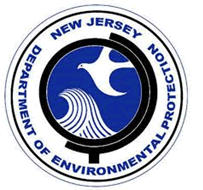 (15/P16) TRENTON – The New Jersey Department of Environmental Protection (DEP) is hosting two public hearings next week to accept comments on the State's proposed application for the National Disaster Resilience Competition (NDRC). The State of New Jersey is one of 67 eligible applicants nationwide competing for $1 billion in NDRC funding.
The competition, announced by the United States Department of Housing and Urban Development (HUD) in September, sets the goal of increasing resiliency of communities that have been struck by natural disasters in recent years.
The competition is structured in two phases: a framing phase and an implementation phase. During the framing phase, or Phase 1, applicants will evaluate their disaster recovery needs, vulnerabilities, stakeholder interests, resilience, community development objectives, and investment alternatives. The second phase will allow applicants to consider and refine approaches to meet their needs and objectives identified during the framing phase.
"These meetings are important opportunities for stakeholders, residents and officials throughout the state to give their comments as part of our Phase 1 application," said DEP Deputy Commissioner David Glass. "We encourage participation as part of our extensive community outreach as we attempt to make our estuarine communities more resilient to future weather events."
The meetings will be held:
Tuesday, February 24, 2015 at Little Ferry Borough Hall, 215 Liberty Street, Little Ferry between the hours of 4 p.m. and 7 p.m. In the event the hearing is postponed due to severe weather, it will be rescheduled for Friday, February 27th between the hours of 4 p.m. and 7 p.m.
Wednesday, February 25, 2015 at Atlantic City City Hall, 2nd Floor, 1301 Bacharach Boulevard between the hours of 4 p.m. and 7 p.m. In the event the hearing is postponed due to severe weather, it will be rescheduled for Monday, March 2 between the hours of 4 p.m. and 7 p.m.
Comments may also be submitted by email to: ndrcpubliccomments@dep.nj.gov. They can also be sent by mail to Dave Rosenblatt, Director, Office of Flood Risk and Reduction Measures, 501 East State Street, Mail Code 501-01A, P.O. Box 420, Trenton, NJ 08625-1908.
All public comments must be submitted by March 6, 2015 at 5 p.m.
The NDRC competition was authorized in June 2014 in response to demand from state, local and tribal leaders who are working to increase the safety and security of their communities. The competition invites communities that have experienced natural disasters to compete for funds to help them rebuild and increase their resilience to future disasters.
All states with counties that experienced a Presidentially Declared Major Disaster in 2011, 2012
or 2013 are eligible to submit applications that address unmet needs as well as vulnerabilities to
future extreme events,
The National Disaster Resilience Competition is funded through HUD's Community Development Block Grant-Disaster Recovery program (CDBG-DR). NJDEP is administering the application.
The Phase 1 Application and information regarding the competition can be found at www.nj.gov/dep/floodhazard. Additional information can be found at www.hudexchange.info/cdbg-dr/resilient-recovery/
This competition follows the successful HUD design competition called Rebuild by Design (RBD). RBD focused on developing conceptual plans to provide flood protection to vulnerable areas of New Jersey and other states affected by Superstorm Sandy.
For more information on the Rebuild by Design program, visit: www.rebuildbydesign.org/