CHRISTIE ADMINISTRATION AWARDS $14.3 MILLION IN RECYCLING GRANTS TO PROMOTE LOCAL RECYCLING EFFORTS
(17/P1) TRENTON – New Jersey's local governments will receive $14.3 million in state grants to help implement and further enhance recycling efforts in their communities, the Christie Administration announced today.
The grants are based on 2014 recycling performance and awarded through the state's Recycling Enhancement Act.
"Each of us can make a real difference for New Jersey's environment simply by recycling," Department of Environmental Protection Commissioner Bob Martin said. "The impacts of recycling reach far beyond keeping our environment clean and safe. Recycling conserves resources and results in less waste going to landfills or incinerators. It helps local governments save money, and leads to economic development and job creation.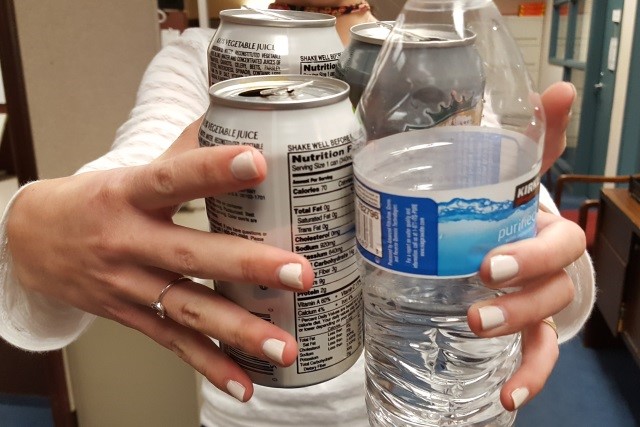 "New Jersey still has the goal of achieving 50 percent municipal recycling," Commissioner Martin continued. "These grants demonstrate our continued commitment to safeguarding the environment and show why New Jersey remains a national recycling leader."
The recycling grant program is funded by a $3 per-ton surcharge on trash disposed at solid waste facilities across the state. The grant program rewards local governments and enhances recycling efforts through initiatives such as running tire collection days, providing recycling receptacles and maintaining leaf composting operations. Each award is based on materials collected and recycled, and can be used in various ways to improve recycling results.
In 2014, New Jersey generated 9.6 million tons of municipal solid waste (MSW). DEP documented the recycling of 3.9 million tons of MSW and the disposal of 5.6 million tons of MSW, for an MSW recycling rate of 41 percent.
By comparison, the 2014 national MSW recycling rate was 34 percent, according to the U.S. Environmental Protection Agency.
Overall, New Jersey in 2014 generated more than 20.8 million tons of solid waste, which includes municipal waste plus construction debris and other types of non-municipal waste. Of this, more than 12.8 million tons were recycled, for an overall recycling rate of 62 percent.
Municipalities receiving the highest grant awards for 2014 recycling efforts are: Newark (Essex County), $552,249; Vineland (Cumberland County), $306,675; Jersey City (Hudson County), $298,152; Paterson (Passaic County), $227,130; Secaucus (Hudson County); $209,815; Woodbridge (Middlesex County), $208,520; Clifton (Passaic County), $180,157; South Brunswick (Middlesex County), $175,783; Toms River (Ocean County), $174,085; Paramus (Bergen County), $143,280; Edison (Middlesex County), $142,127; Hamilton (Mercer County), $137,687; and Monroe (Middlesex County), $136,349.
Also receiving grants are: Burlington County Occupational Training Center (Burlington County), $131,944; Lakewood (Ocean County), $131,798; Cherry Hill (Camden County), $126,438; Logan (Gloucester County), $126,366; Middletown (Monmouth County), $115,672; Brick (Ocean County), $109,795; Fair Lawn (Bergen County), $108,999; New Brunswick (Middlesex County), $107,711; East Brunswick, $103,535; Freehold Township (Monmouth County), $102,628; Millville (Cumberland County), $100,503; Atlantic County Utilities Authority (Atlantic County), $100,485.
"New Jersey set the standard by becoming the first state to require recycling, and continues to show that the recycling culture is part of our daily lives at home, work, school, and at many institutions across the state," said Mark Pedersen, Assistant Commissioner for Site Remediation and Waste Management. "We are glad to see that so many communities are doing their part to help pitch in and protect the environment."
For a complete list of recycling tonnage grants by municipality, visit: www.nj.gov/dep/dshw/recycling/stats.htm
To learn more about recycling in New Jersey, visit: www.nj.gov/dep/dshw/recycling/
###