ISLAND BEACH STATE PARK TO HOST 20TH ANNUAL BEACH PLUM FESTIVAL ON SUNDAY, SEPTEMBER 10
FUNDRAISER EVENT HELPS NONPROFIT PARTNER GROUP SUPPORT EDUCATIONAL PROGRAMMING AND DEVELOPMENT OF
FAMILY-FRIENDLY ACTIVITIES AT PARK
(17/P87) TRENTON – The bounty of Island Beach State Park will be showcased on Sunday, September 10 during the 20th Annual Beach Plum Festival.
The festival is the primary fundraiser for the park's nonprofit partner Friends of Island Beach State Park. The rain-or-shine event will be held from 9 a.m. to 4 p.m. at Swimming Area 1. An $8 donation is suggested to help with festival costs. Visitors may take a free shuttle from an overflow parking lot to the festival area starting at 10 a.m. The shuttle will continue until the festival ends.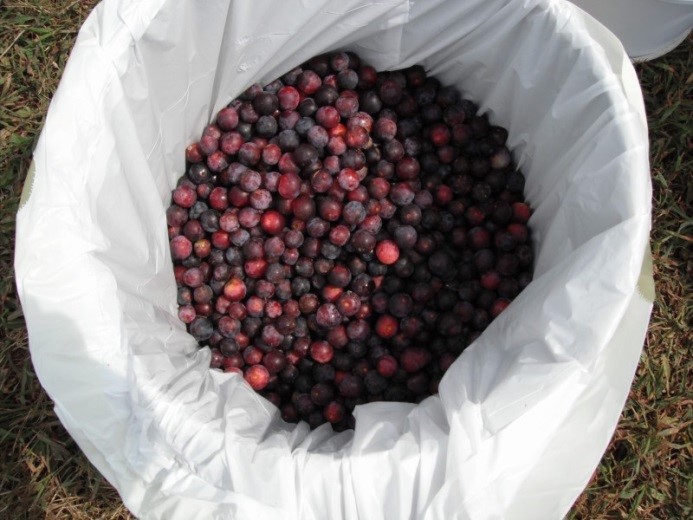 This year's festival will pay homage to the memory of Ferd Klebold, a festival founder who died within the past year.
"Island Beach State Park's annual Beach Plum Festival is a great way to herald the fall festival season along the Jersey Shore and mark the end of a productive summer," said Rich Boornazian, Assistant Commissioner for Natural and Historic Resources. "This festival showcases the jewel of New Jersey's state park system – Island Beach State Park, as well as a native plant that helps protect beaches, and produces a tasty seasonal fruit."
"The Beach Plum Festival is one of the annual highlights at Island Beach State Park," said Mark Texel, Director of the Division of Parks and Forestry. "There will be a variety of activities to appeal to all age groups, along with dozens of vendors and opportunities to sample beach plums. This festival is a great opportunity to come out and support the Friends of Island Beach State Park, whose diligent efforts develop strong, creative programming for park visitors every year."
The beach plum is a shrubby tree typically found in coastal environments stretching from Maine to North Carolina. Beach plums thrive in sandy soil, and offers dune stabilization for sensitive coastal ecosystems such as those found at Island Beach State Park.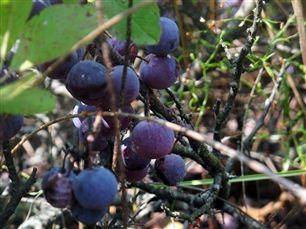 Beach plum plants produce beautiful blossoms every spring and fruit in late summer and early fall. The fruit usually measures less than two centimeters in circumference, and its taste is a mix between a plum, strawberry and apricot. Although beach plums may be eaten raw, it often is used as a jam, jelly, marinade or dessert sauce.
"The Beach Plum Festival is a tradition that celebrates the bounty of Island Beach," said Bill Gwyer, president of the Friends of Island Beach State Park. "With the participation and support of visitors who attend the festival, we can continue our mission of improving and adding additional programs and events at this park."

The volunteer Friends of Island Beach State Park formed in 1996 to encourage protection of the barrier island ecosystem and to enhance both educational and recreational programs at the park. With more than 400 members, the group publishes and distributes 30,000 copies of the park's Visitor Guide annually, has funded improvements to the park's Nature Center and Interpretive Center, picnic tables, a beach camera, free Wi-Fi at Bathing Area 1, and installation of a state-of-the-art camera system to monitor an osprey nest at the park.

The group was also helpful in the successful fledging of two piping plover chicks at the park in August. Piping plovers are endangered in New Jersey. This was the first oceanside nest in more than 25 years and the first in the park in more than a decade.

Last year, the Friends of Island Beach State Park provided $81,000 to support park programs and purchase needed equipment. Funds raised from the festival will help the Friends group to plant American beach grass to further enhance and stabilize dunes, among other needs.

For more information on Island Beach State Park, visit: www.nj.gov/dep/parksandforests/parks/island.html
For more information on the Friends of Island Beach State Park, visit: www.thefriendsofislandbeach.org

###