HARBINGER OF SPRING: WASHINGTON CROSSING STATE PARK HOSTS
HANDS-ON MAPLE SUGARING DEMONSTRATIONS
(18/P011) TRENTON – The art of maple sugaring, a harbinger of spring, will be featured in a series of educational programs for groups and the public at Washington Crossing State Park from the middle of this month through early March.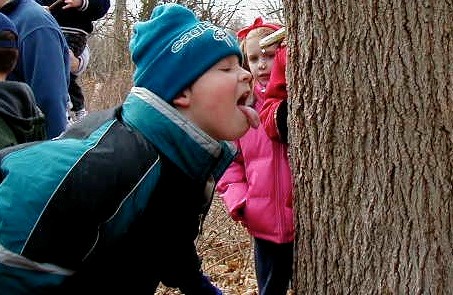 "Maple sugaring is a hands-on activity that serves as an excellent vehicle for teaching many important natural resource concepts," said Mark Texel, Director of the Department of Environmental Protection's Division of Parks and Forestry. "The programs at Washington Crossing State Park are geared to youngsters and families, giving them a taste of the past and the outdoors while creating memories that will last a lifetime."
From the middle of February through mid-March, the park offers maple sugaring demonstrations by reservation with schools, scouting groups, clubs and community groups. The demonstrations provide an introduction to tapping trees, maple sugar processing, tree identification and folklore.
The park also offers public demonstrations during the first two weekends of March. This program is offered from 1 p.m. to 2:30 p.m. on Saturday, March 3 and Saturday, March 10, and from 1:30 p.m. to 3 p.m. on Sunday, March 4, and Sunday, March 11. Advanced registration is required.
The programs begin in the park's nature center, then proceed to wooded areas where participants can experience tapping a tree and bringing buckets of sap to the park's pavilion, where they are processed into syrup.
Wayne Henderek, a state park service interpretive specialist, has been demonstrating maple sugaring at Washington Crossing for 32 years. Visitors to the park can observe him working in the park pavilion, boiling sap that has been collected and answering questions.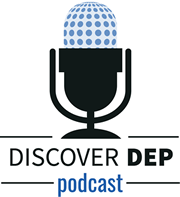 "My objective is always to get people to love nature, and to respect the park and the natural environment, to have fun with nature," he said. "People are always very thankful when they leave the program. It's my hope that they leave with new insights, or at the very least having enjoyed themselves."
Native Americans discovered that sap from maple trees tastes sweet. They collected the sap to drink, to marinate meat, and to boil down to make crystallized maple sugar, which they used year-round. While they made maple syrup, they preferred maple sugar because it was easier to store for longer periods.
Early European settlers advanced the art of making maple syrup, a process that involves boiling away the sap to concentrate its sugar content. Benjamin Franklin promoted maple sugar production to make the country less dependent on foreign sources of cane sugar. Thomas Jefferson, the nation's third president, was so fond of maple syrup that he planted a grove of sugar maples at Monticello, his home in Virginia.
Maple trees are a dominant feature of the park and much of the northern part of the state. Maple sap has a higher sugar concentration than other trees. Syrup can be made from any maple tree, but the Acer saccharum species, known commonly as the sugar maple, produces sap with the greatest sugar content.
Sap delivers water, sugar and nutrients as the trees leave winter dormancy. In New Jersey, maple sap begins to flow in mid-February, when the nights are below freezing and the days generally warm to above freezing. The season lasts three to four weeks.
The process of maple sugaring begins with using an auger to drill a hole into a maple tree. A tube known as a spile is hammered into the hole. The sap drips through the spile into a bucket and is then taken to a special stove known as an evaporator to boil. The syrup is done when the sugar content reaches 67 percent. The remainder is water. About 40 gallons of sap are needed to produce one gallon of syrup.
New Jersey has more than 30 farms in eight counties that produce maple syrup, with Sussex County having the most, according to the U.S. Department of Agriculture.
Straddling Mercer and Hunterdon counties, the 3,575-acre Washington Crossing State Park preserves the area where George Washington's Continental Army landed after crossing the Delaware River on Christmas night in 1776. The army marched south from this area, then known as Johnson's Ferry, to Trenton, where it surprised and defeated a force of Hessian mercenaries in one of the pivotal events of the American Revolution.
To reserve a group demonstration or to reserve a spot in the public weekend programs, call the park nature center at (609) 737-0609.
For directions, a park map and other park information, visit: www.nj.gov/dep/parksandforests/parks/washcros.html
For a DEP podcast on maple sugaring with Wayne Henderek, click on the logo above or visit: www.nj.gov/dep/podcast/