NEW JERSEY FOREST FIRE SERVICE DISPATCHES CREWS TO ASSIST IN
BATTLING WILDFIRES IN COLORADO AND CALIFORNIA
(18/P066) TRENTON – The New Jersey Forest Fire Service today dispatched a crew of 20 firefighters to assist in battling a wildfire in Colorado and is also sending two wildfire engines to assist in fighting California wildfires.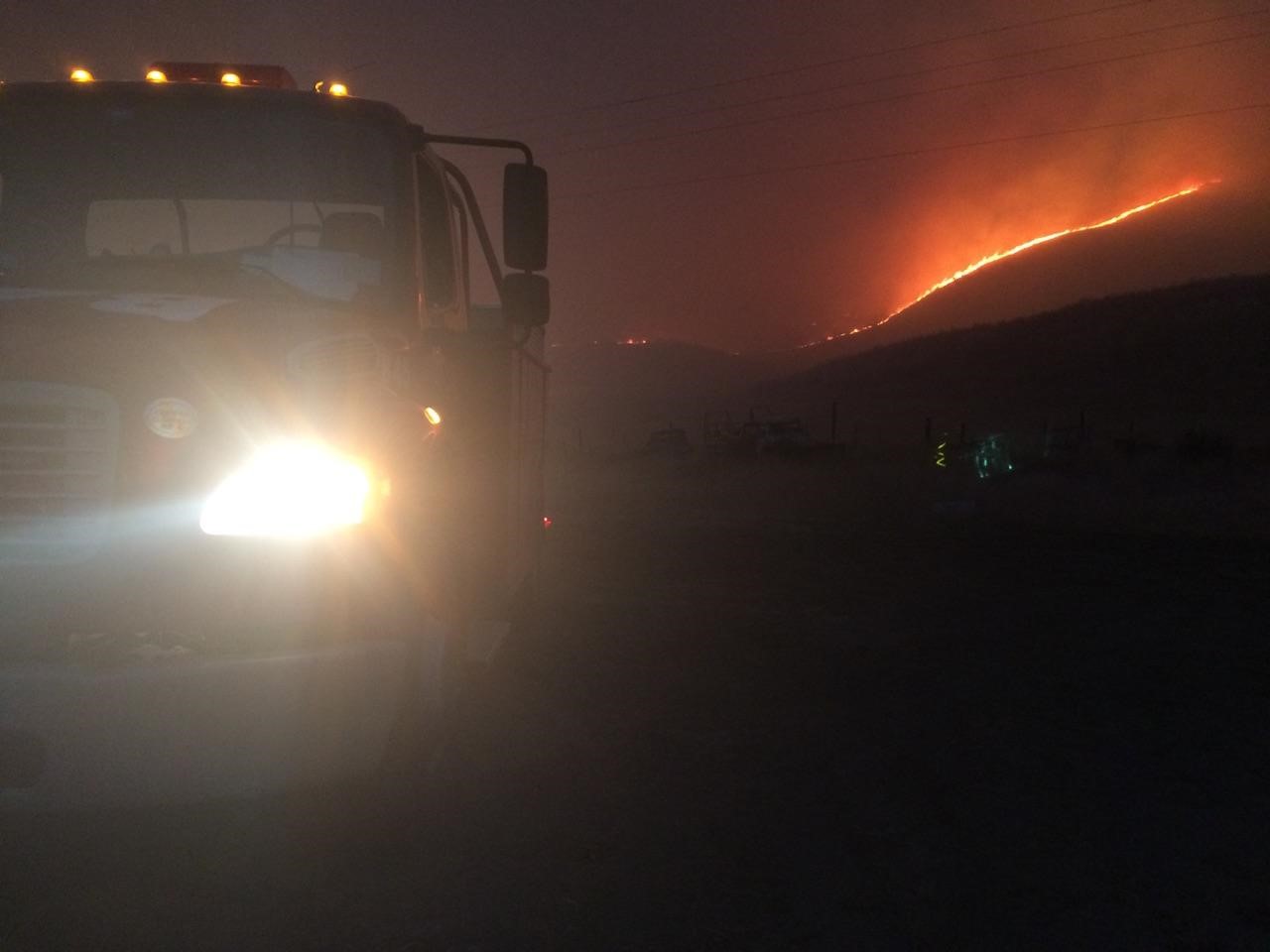 Firefighters departed this morning from Philadelphia International and Newark-Liberty International airports and will be assisting in fighting the Lake Christine wildfire in western Colorado. They will be given specific assignments when they arrive at the fire base camp.
In addition, crews will be leaving this afternoon and driving two wildfire engines across country to assist in the nearly 29,000-acre Carr Fire in northern California, northwest of Redding. They are expected to arrive on Monday.
A crew of 20 that assisted in wildfires in Utah returned to New Jersey this week. Forest Fire Service personnel this summer have also assisted with wildfires in Nevada, Texas and Idaho.
"The New Jersey Forest Fire Service has a proud record of helping out western states during their time of need," said Department of Environmental Protection Commissioner Catherine R. McCabe. "Although these fires may be thousands of miles away, our men and women of the Forest Fire Service share a deep sense of duty in protecting lives and properties when wildfires strike in other states."
"Our crews have extensive experience in fighting volatile forest fires, particularly in the fire-prone Pine Barrens," said New Jersey State Firewarden Greg McLaughlin. "Our crews will provide invaluable support, helping to provide some relief to firefighters who have been working round the clock to control these wildfires."

The Lake Christine wildfire, located within the White River National Forest, has burned some 12,000 acres so far. White River National Forest is located in the Rocky Mountains between Aspen and Vail.
The Colorado assignment is expected to last two weeks, with the Forest Fire Service expected to send additional crews as hot and dry conditions persist in the West.
"The West is hitting a critical period, with the number of wildfires sparked by lightning strikes expected to increase in the coming weeks and the dry conditions persisting," McLaughlin said.
In times of extreme wildfire conditions, New Jersey assists other states through agreements with the U.S. Forest Service and Eastern Area Coordination Center.
In the current round of assistance to Colorado and California, personnel have been dispatched from across the state. The assignments will have no impacts on the ability of the Forest Fire Service to fight any wildfires in New Jersey.
Firefighters are currently battling 89 large wildfires are affecting 877,000 acres in 13 states, according to the National Interagency Fire Center. Nearly 4 million acres have burned across the West this year, a land area nearly equivalent to the state of New Jersey.
Among the states affected are Alaska, California, Colorado, Texas and Utah. Colorado is currently experiencing eight large fires affecting nearly 200,000 acres while California is battling six major fires impacting more than 90,000 acres.
For more information on the New Jersey Forest Fire Service, click the logo above or visit www.nj.gov/dep/parksandforests/fire/aboutus.html
DEP PHOTO/New Jersey Forest Fire Service wildfire engine, 2015 Western wildfires
###