SHARE THE PASSION: ENDLESS OPPORTUNITIES FOR FUN, EDUCATIONAL
AND REWARDING EXPERIENCES AT STATE PARKS AND FORESTS
(18/P067) TRENTON – Even as summer is winding down, endless opportunities for fun, educational and rewarding experiences await visitors to state parks and forests across New Jersey.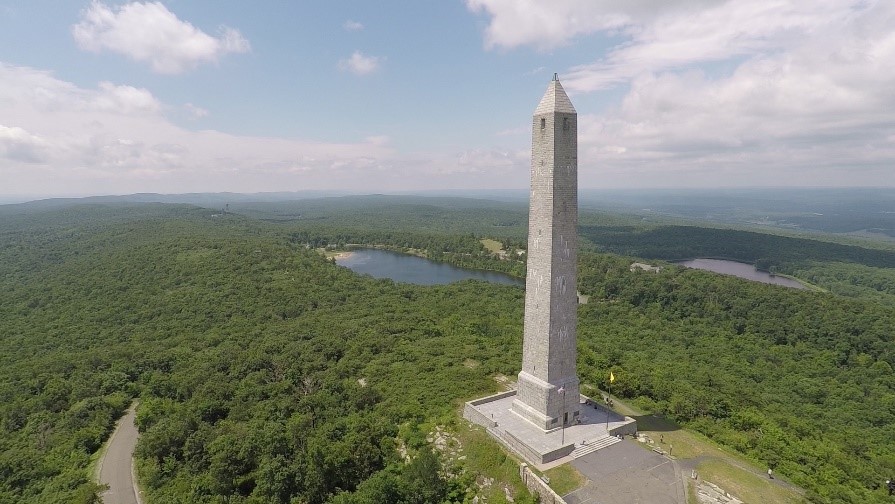 "New Jersey is home to a diverse array of easily accessible parks that are visited by millions annually – from our lakes to our shores and from north to south, we are truly luck to have such bountiful ecotourism assets throughout our state," said Acting Governor Sheila Oliver. "Getting outdoors and experiencing our natural sights offers individuals and families enriching recreational and learning opportunities for residents of all ages."
"Our staff works hard to come up with unique ways to engage visitors and help them appreciate the natural resources and history of New Jersey's wonderful park system," said Department of Environmental Protection Commissioner Catherine R. McCabe. "These people care deeply about their jobs and take their inspiration from the great places where they work. Come and share their passion for these parks."
Some 17 million people visit New Jersey's park system each year, with most visits occurring during the summer.
From the hills of the northwest to the Shore and to the Hudson River waterfront, the state park system boasts some 50 parks, forests recreation areas, and related sites that provide a wide range of activities such as camping, swimming, boating, hiking, canoeing and kayaking.
Staff at these parks develop programs that complement these activities by helping visitors make sensory and educational connections to parks. Many of these programs are offered in partnership with friends of the parks organizations. Many are free though some are offered at a nominal charge or request a donation.
"Our staff bring a real creative flair to their jobs and simply enjoy showing off our parks," said Division of Parks and Forestry Director Olivia Glenn. "Their love for the job rewards visitors with rich experiences that foster in them a deeper appreciation and understanding of these beautiful places. To get the most out of their visits, we highly recommend that the public make their first stop at visitor centers and interpretive centers at the park to learn about the programs that are being offered that day."
For example:
To sign up for a monthly email digest of state park events and programs, visit www.alertmeDEP.nj.gov
For more information on all of New Jersey's parks, forests, recreation areas, historic sites and state marinas and a detailed calendar of upcoming programs and events, visit www.nj.gov/dep/parksandforests/
Like the New Jersey State Parks, Forests & Historic Sites Facebook page at www.facebook.com/NewJerseyStateParks/
Follow the New Jersey State Park Service on Instagram @newjerseystateparks
Follow the DEP on Twitter @NewJerseyDEP
###