DEP COMMISSIONER MCCABE GIVES WELCOME REMARKS AT AMERICAN
FISHERIES SOCIETY ANNUAL CONFERENCE IN ATLANTIC CITY
(18/P070) TRENTON – Department of Environmental Protection Commissioner Catherine R. McCabe welcomed the largest international gathering of fisheries scientists and professionals in the country to New Jersey today as the American Fisheries Society opened its 148th annual conference at the Atlantic City Convention Center.
"Communicating the Science of Fisheries Conservation to Diverse Audiences" is the theme of this year's meeting, which will feature hundreds of presentations on the latest advances in fisheries research and conservation, as well as a discussion about various environmental impacts to New Jersey, the region and beyond. An approximate 1,800 people from around the world are attending the conference, which continues through Friday, Aug. 24.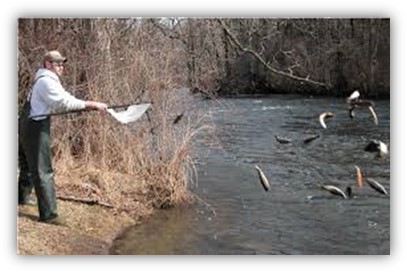 "New Jersey is the perfect choice for this prestigious conference where experts will share their knowledge of fisheries science and management, discuss how to mitigate the impacts of climate change, and offer techniques to protect the critical natural resources of our coastal and inland ecosystems," Commissioner McCabe said. "We look forward to learning the latest science to continue our mission of protecting the environment while enhancing it for everyone's enjoyment."
Among conference highlights is a science panel scheduled Tuesday, Aug. 21 on the future of offshore wind energy along the Atlantic coast and its potential as a solution for climate change impacts. The experts panel is expected to discuss fisheries trade-offs, international lessons learned from the use of offshore wind energy, and the need for regional monitoring to mitigate potential impacts.
"The good health of coastal and inland ecosystems is critical to states like New Jersey and Delaware, which are co-sponsoring our meeting in Atlantic City," said Steve McMullin, President of the American Fisheries Society. "American Fisheries Society scientists and fisheries professionals will be addressing issues like offshore wind energy impacts, effective fisheries management, habitat restoration, climate impacts, microplastic impacts, new technologies, aquaculture regulation, extreme event impacts and fisheries legislation. Thanks to the hard work of our local and regional members, and with the sponsorship provided by New Jersey's Department of Environmental Protection and Delaware's Department of Natural Resources and Environmental Control, this meeting is a tremendous opportunity for experts in the field to share what they are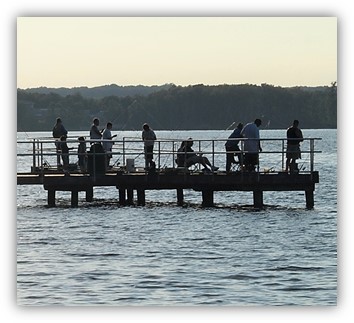 learning and build their knowledge, which benefits science and, of course, the ecosystem."
Speakers this week include Chris Oliver, Assistant Administrator of NOAA Fisheries; Mamie Parker, the first African-American to serve as a U.S. Fish and Wildlife Service regional director and head of the nation's inland fisheries program; Bonnie McCay, Ph.D., a Rutgers University retired professor of human dimensions of environmental issues and policy; and Christine O'Connell, Ph.D., an expert in science communication, policy and engagement at the Alan Alda Center for Communicating Science at Stony Brook University in New York.
"This event gives us a chance to share fisheries science, management and policy with our peers in a vibrant city like Atlantic City," said Jeff Brust, local conference chair and a research scientist with the New Jersey Marine Fisheries Administration. "With the ocean and inland waters at our doorstep, the city is ideally situated as a gathering place for both coastal and inland fisheries professionals. We are excited to host experts from around the world as they come and share their knowledge with us, while at the same time allowing us to share Atlantic City with them."
Founded in 1870, the American Fisheries Society is the world's oldest and largest fisheries science society. Its mission is to improve the conservation and sustainability of fishery resources and aquatic ecosystems by advancing fisheries and aquatic science and promoting the development of fisheries professionals.
For more information about the conference, visit https://afsannualmeeting.fisheries.org/
Follow the conference on Facebook @AmericanFisheriesSociety and Twitter @AmFisheriesSoc for the latest news and details on conference registration and events.
For fishing resources in New Jersey, visit www.nj.gov/dep/fgw/fishing.htm
Follow the DEP on Twitter @NewJerseyDEP