DEP CELEBRATES NATIONAL DRIVE ELECTRIC WEEK BY EXPANDING GRANT
PROGRAM TO FUND ELECRIC-VEHICLE CHARGING STATIONS
(18/P079) TRENTON – The New Jersey Department of Environmental Protection will mark National Drive Electric Week next week by expanding a grant program to fund installation of electric-vehicle charging stations around the state.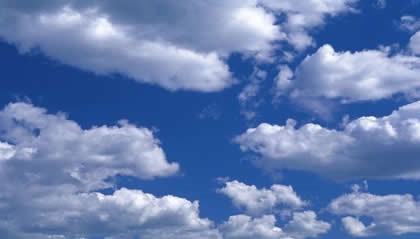 Expanding the It Pay$ to Plug In program is timely as National Drive Electric Week, which begins Saturday, Sept. 8 and continues through Sunday, Sept. 16, draws attention to plug-in vehicles and highlights the benefits and availability of all-electric and plug-in hybrid electric cars, trucks and motorcycles. Various events are planned around the state to showcase the benefits of driving electric vehicles.
Governor Phil Murphy has formally proclaimed Sept. 8 through 16 as Drive Electric Week in New Jersey, noting the strong link between vehicle emissions and emissions that contribute to climate change.
"We are especially committed to the benefits of electric vehicles and clean energy because transportation is the largest source of greenhouse gas emissions in the state," Assistant Commissioner for Air Quality, Energy and Sustainability Paul Baldauf said. "For healthy families and a healthy climate, we must work toward zero-emission vehicles by building a robust network of electric vehicle infrastructure statewide."
Cars and light trucks cause about 30 percent of ozone-forming air pollutants. Ground-level ozone – or smog – is the state's most persistent health-related air pollution problem. Ozone worsens chronic lung illnesses such as asthma and emphysema, particularly in vulnerable populations including children and senior citizens.
"Electric vehicles are a vital part of the future of clean transportation and greater use of electric vehicles will reduce pollution and improve the quality of our air," Assistant Commissioner Baldauf said. "Driving an electric vehicle substantially reduces harmful emissions compared with driving a gasoline-powered vehicle."
Applications are being accepted for the expanded It Pay$ to Plug In program, which will provide grants of up to $6,000 per charging station for chargers in public places, workplaces and multi-family homes. The program is open to businesses, non-profit organizations, government agencies and educational institutions, as well as apartment complexes and condominiums. To date, It Pay$ to Plug In has awarded nearly $850,000 for 186 charging stations, mostly at workplaces.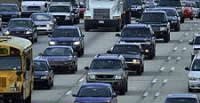 Currently the state has more than 600 public chargers at 250 locations. In addition, five New Jersey highways have been federally designated as "Electric Vehicle Corridors," where fast chargers allow for easy electric travel. They are Interstates 95, 295, and sections of Interstates 80, 78 and 287. Those highways connect to electric vehicle corridors in neighboring states and throughout the Northeast and Mid-Atlantic regions.
New Jersey has much to celebrate in its efforts to promote electric vehicles since the launch of the "Drive Green New Jersey" initiative in 2016. In May 2018, Governor Phil Murphy signed the Multi-State Zero-Emission Vehicle Memorandum of Understanding. Through this agreement, New Jersey works collaboratively with eight leading states to support the deployment of zero-emission vehicles.
New Jersey also offers a 6.6-percent state tax exemption on the sale, lease or rental of both new and pre-owned battery electric vehicles; streamlined permitting for installation of home chargers; exemption from emission inspections; and a one-stop electric vehicle website, Drive Green New Jersey.
Later this year, DEP will roll out a series of Electric Vehicle Ride & Drive events to give consumers an opportunity to test drive multiple electric vehicles models and speak with electric vehicle owners, experts and enthusiasts.
For information about It Pay$ to Plug In – New Jersey's Electric Vehicle Charging Grant Program, visit www.drivegreen.nj.gov/programs.html.
To learn more about electric vehicle choices, state and federal incentives, charging options and charging station locations, as well as information for charging station hosts, visit www.drivegreen.nj.gov.
To find a local National Drive Electric Week Event led by local plug-in drivers and advocates, where consumers can learn about electric vehicles without sales pressure, visit https://driveelectricweek.org/events.php.
For more about the DEP's Division of Air Quality, Energy and Sustainability, visit www.nj.gov/dep/daq/
To see Governor Murphy's proclamation for National Drive Electric Week, see https://nj.gov/dep/docs/drive_electric_week_2018.pdf
Follow the DEP on Twitter @NewJerseyDEP.
###