DEP HONORS 11 RECIPIENTS AT ANNUAL GOVERNOR'S ENVIRONMENTAL
EXCELLENCE AWARDS PROGRAM IN TRENTON
(18/P103) TRENTON – The winners of the 19th Annual Governor's Environmental Excellence Awards given today in Trenton were honored for various areas of environmental stewardship, from protecting water quality to improving access to electric vehicle charging stations and preserving natural resources, New Jersey Department of Environmental Protection Commissioner Catherine R. McCabe announced.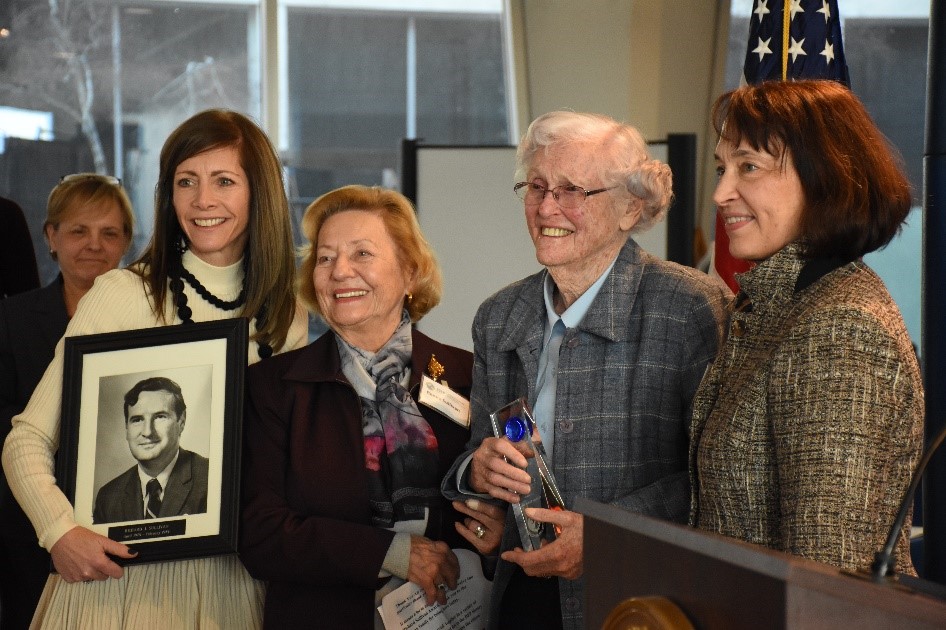 Among the honorees recognized during the awards program luncheon at the New Jersey State Museum are an urban group that promotes use of electric vehicles and has put charging stations in publicly accessible parking spots; an environmental organization that works with partner agencies to restore water quality and reduce flooding in highly developed areas of the Barnegat Bay Watershed; and a group that provides nonprofits with leftover office supplies and furniture from companies downsizing their space, instead of sending the items to landfills.
Other honors announced include the first Richard J. Sullivan Award, given in memory of the DEP's first Commissioner. The Sullivan award is given to a person who demonstrates exceptional leadership and outstanding accomplishment in safeguarding public health, protecting and enhancing New Jersey's diverse natural resources, and creating vibrant, sustainable communities that provide economic opportunity for everyone.
"This year's winners exemplify New Jersey's strong commitment to protecting the environment and following practices that will help us fight climate change and sea-level rise, while also improving flooding resiliency around the state," Commissioner McCabe said. "Their fine work is an example to us all, and I congratulate the winners for their outstanding achievements."
First Lady Tammy Snyder Murphy spoke at the event and distributed awards with Commissioner McCabe.
The Governor's Environmental Excellence Awards are New Jersey's premier environmental awards recognizing outstanding environmental performance, programs and projects in the state. Including today's event, the program has recognized 180 winners since 2000.
The DEP, New Jersey Infrastructure Bank, and the New Jersey Corporation for Advanced Technology, in partnership with the New Jersey State League of Municipalities and the DEP's Environmental Stewardship Initiative, are sponsors of the program.
The DEP received 50 applications for this year's awards. A panel of judges reviewed and scored the nominations. To learn more about the program, visit www.nj.gov/dep/awards/.
2018 GOVERNOR'S ENVIRONMENTAL EXCELLENCE AWARD WINNERS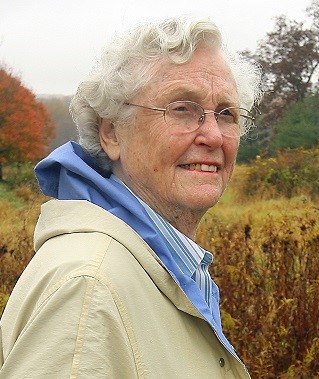 Richard J. Sullivan Award
Candace McKee Ashmun received the inaugural award for her more than six decades of service to environmental protection and conservation throughout New Jersey. Among her many accomplishments, Ms. Ashmun is a founding member of the Pinelands Commission established in 1979 and served as a trustee for the Coalition for Affordable Housing and the Environment, and for the Highlands Coalition. She served as board vice chair of the Fund for New Jersey and served on the State Planning Commission. She also served as executive director and was a three-term president of the Association of New Jersey Environmental Commissions, which she helped establish.
Clean Air
Greenspot
Greenspot goes to new areas to install electric vehicle charging stations in publicly accessible parking spots and then pairs the infrastructure with an electric shared mobility program. The combination of efforts means those with electric vehicles have an additional location for charging, and those without electric vehicles can access one through Greenspot's shared mobility program. The results of Greenspot's initiatives help reduce traffic, alleviate congestion and decrease harmful emissions.
Water Resources
American Littoral Society
With funding from the DEP and several governmental and community partners, the American Littoral Society in 2017 designed and built a series of nonpoint source reduction and green infrastructure projects, along with stormwater basin prioritization and retrofits, within the Long Swamp Creek and Lower Toms River sub-watersheds of Barnegat Bay. These initiatives help manage stormwater, protect and restore water quality, and reduce flooding in highly developed areas. The society also did extensive community outreach and education about the projects, non-point source pollution and how to improve water quality.
Healthy Ecosystems & Habitats
American Littoral Society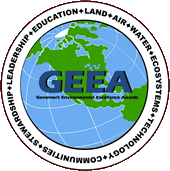 The American Littoral Society and its partners constructed a 600-foot-long secondary box culvert in 2016 to improve fish passage from the Atlantic Ocean to Wreck Pond in Monmouth County, water quality, and reduce flooding risk. A program established after the culvert's construction is ongoing through 2021 to monitor fish, birds, water quality, tide elevation and riparian habitat. Data documents improvements in biodiversity and fish migration.
Innovative Technology
New Jersey American Water
This water company has developed partnerships to promote solutions for controlling water losses by deploying an innovative leak monitoring system to enhance water security for the state, provide customers with better water service and save money for ratepayers. New Jersey American Water's efforts working with leak management technology providers has resulted in a constructive partnership, developed solutions being implemented across New Jersey and provide a model to other water systems across the nation.
Land Conservation
Sandy Urgo
Sandy has led the land preservation program at The Land Conservancy of New Jersey for more than 15 years, helping to preserve more than 22,000 acres of land throughout the state. Sandy also has had many public service roles in Roxbury Township. In addition to serving as mayor, she has served on the township council, planning board, open space committee and environmental commission. Her dedication to local public service preserved thousands of acres in Roxbury Township and established one of the first open space committees in the state.
Healthy & Sustainable Businesses
Pioneers, Chapter 99 and Ericsson
The Pioneers group partnered with telecommunications company Ericsson this year for a furniture giveaway that donated 110 tons of office furniture destined for landfills to 55 nonprofit agencies instead. The sustainability initiative was developed in 2013 by two women who believed downsizing companies could save office supplies and furniture for donation to organizations in need. The idea grew from a time when Ericsson and iconectiv, another telecommunications firm, each changed their workplaces to an open-space environment, eliminating the need for walls, file cabinets and desks with drawers.
Healthy & Sustainable Communities
Sustainable Downbeach and Surfrider Foundation, South Jersey Chapter
Sustainable Downbeach and the South Jersey Chapter of the Surfrider Foundation partnered with residents, officials and organizations in Atlantic City, Longport, Margate and Ventnor to raise awareness of plastic marine litter and help ensure long-term protection of New Jersey's coastline and marine life. Their efforts included passage of a fee on single-use bags in the City of Ventnor and a single-use plastic ban in Atlantic County parks. Longport in 2015 approved a bag fee ordinance because of the partnership, and Brigantine is working with the groups to help pass an ordinance banning plastic bag use there. The group was integral in the 2017 passage of an ordinance banning intentional balloon releases in Atlantic City, Longport, Margate and Ventnor, and has petitioned the state for legislation on the matter.
Environmental Education (Educator-led)
New Jersey Climate Adaptation Alliance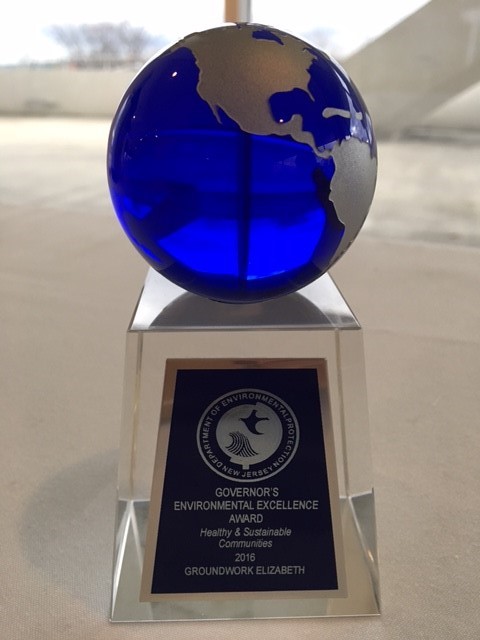 Facilitated by the Rutgers Climate Institute and Rutgers University's Edward J. Bloustein School of Planning and Public Policy, the New Jersey Climate Adaptation Alliance is a diverse network of leaders who self-organized in 2011 to advance shared goals for addressing climate change. The Alliance has offered recommendations for evidence-based climate-change and resilience policies, convened stakeholders to build consensus-based models, developed decision support tools in use by communities and produced extensive outreach and educational material. The alliance of more than 45 organizations representing public, private, non-governmental and academic sectors has also undertaken research and policy analysis to assess climate impacts in New Jersey as well as outlining policy and other actions that can address sector-based impacts.
Environmental Education (Student-Led)
Puja Vengadasalam
Puja Vengadasalam, 15, created an EcoCamp project to help teenagers become lifelong environmental stewards by advocating for protection of natural resources while developing communication skills and meeting public officials. The two-week camp held in June at the South Plainfield library in Middlesex County used the educational approach of of Science, Technology, Engineering, the Arts and Mathematics methods to focus on the environment through the concepts of workshop, showcase and website. EcoCamp incorporated "Eco" and "camp" elements with "Eco" coming from "Ecology" and Camp being an acronym for Crafts, Arts, Movies and Making Pledges. The EcoCamp showcase gave participants a platform to demonstrate their enhanced advocacy and communication skills, and to meet decision-makers such as the mayor.
Also today, Raritan Valley Community College in Branchburg, Somerset County, received a Certificate of Recognition for its performance in the annual New Jersey Charging Challenge. The school installed two dual-port Level 2 charging stations in its primary parking lot. College staff also conducted outreach activities related to the new charging stations, circulating emails about the stations to all students and employees, and posting information about electric vehicles at the college's website for campus transportation services.
Follow the DEP on Twitter @NewJerseyDEP.
###