ANNUAL SOLDIERS' CHRISTMAS PROGRAM AT FORT MOTT STATE PARK AND
WREATH PLACEMENT CEREMONY AT CEMETERY TO HONOR VETERANS
(18/P106) TRENTON – The dedicated service and sacrifices of America's troops and veterans will be commemorated on Saturday, Dec. 15 with the annual Soldiers' Christmas program at Fort Mott State Park in Salem County and the placement of wreaths at a nearby national cemetery, New Jersey Department of Environmental Protection Commissioner Catherine R. McCabe announced.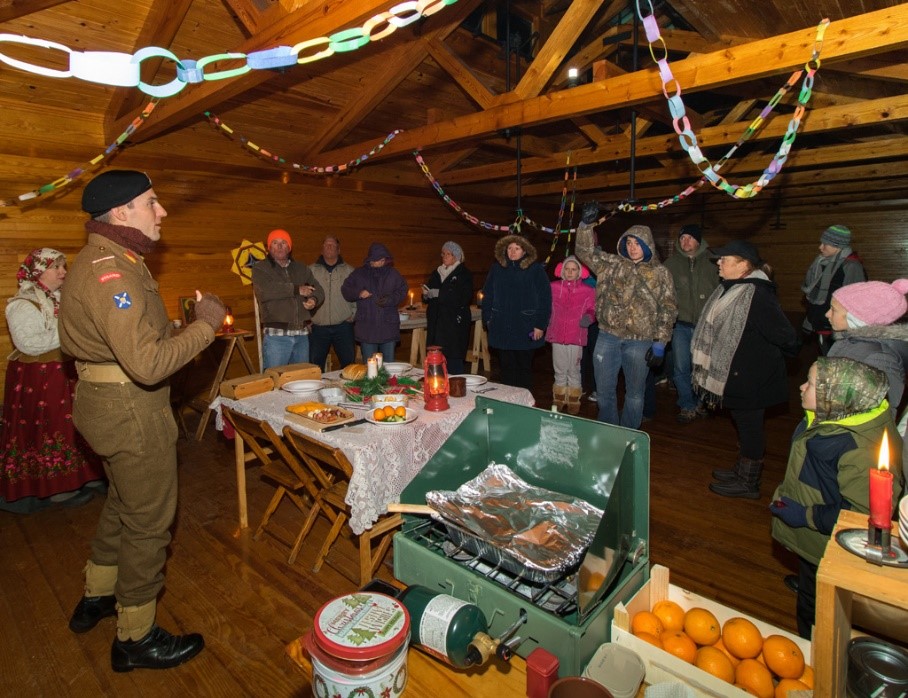 The focus on veterans begins at noon with a solemn ceremony to honor fallen soldiers with a wreath laying ceremony at Finn's Point National Cemetery, 454 Fort Mott Road in Pennsville. The annual Soldiers' Christmas is scheduled from 5 p.m. to 9 p.m. at Fort Mott State Park, which is next to the cemetery.
"A Soldiers' Christmas and the wreath laying ceremony at Finn's Point remind us that at great times of joy, such as during the holiday season, there are citizens far from home who are working to defend the freedoms we enjoy every day," Parks and Forestry Director Olivia Glenn said. "The State Park Service honors our soldiers' patriotism and commitment with these programs."
Visitors are encouraged to dress warmly for the evening program and bring flashlights. Parking will be available at Fort Mott's Parade Ground and lighting will be in place to illuminate the field. The 9th Division World War II Historical Preservation Society sponsors Soldiers' Christmas.
"The Soldiers' Christmas event provides a window into what soldiers, sailors and marines from many countries and time periods experienced while away from their loved ones," said Andy Grant, Resource Interpretive Specialist of Historic Resources for the State Park Service and Fort Mott historian. "As we remember the men and women still on the front lines around the world who will be apart from their families this holiday season, on this 100th anniversary year of the end of hostilities, we especially remember all those who lost their lives during the Great War, World War I."
The Finn's Point wreath laying ceremony and dedication is part of a nationwide Wreaths Across America commemoration. Visitors are encouraged to arrive before 11:30 a.m. to park at the Fort Mott parking lot and take a free bus ride to the cemetery. The wreath placement event is sponsored locally by Salem County's Oak Tree Chapter of the Daughters of the American Revolution.
Fort Mott State Park and Finn's Point National Cemetery each has long military significance for New Jersey.
Fort Mott was part of a 19th century three-fort coastal defense system, evolving after the Civil War to defend the Delaware River and Philadelphia. It expanded with the approach of the Spanish-American War, but became obsolete after World War I with construction of a fort in Delaware.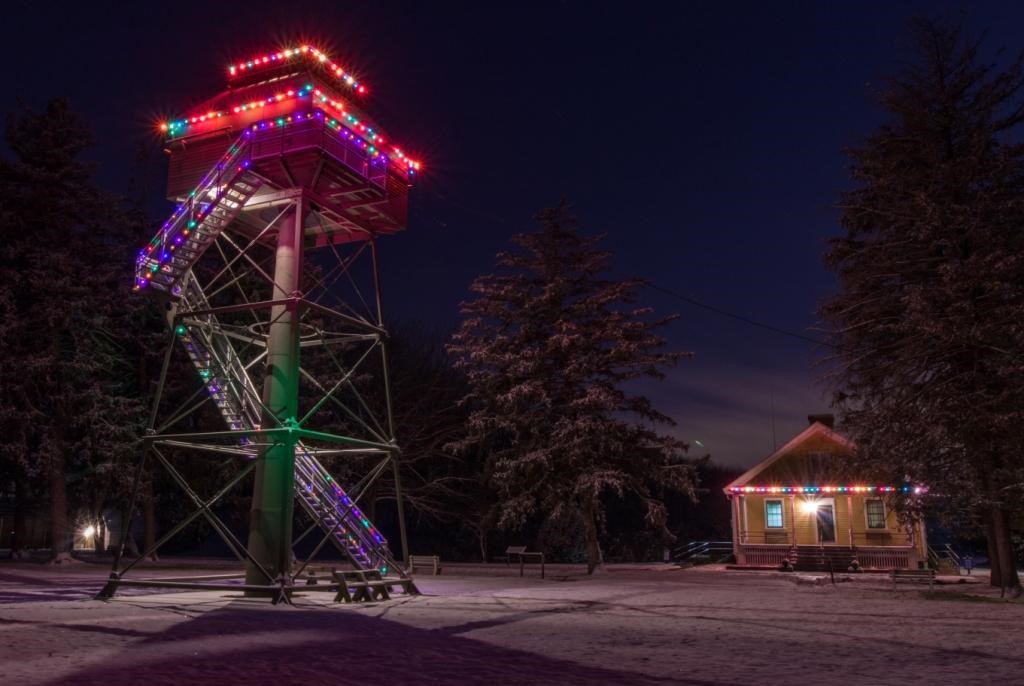 Finn's Point National Cemetery is the resting place for some 2,500 Confederate soldiers who died while prisoners at Fort Delaware, which is on an island across from Fort Mott, as well as 135 Union soldiers who died while imprisoned. The cemetery also contains the remains of veterans from later wars, including World War II.
For information and driving directions, visit www.nj.gov/dep/parksandforests/parks/fortmott.html or www.cem.va.gov/cems/nchp/finnspoint.asp.
For details about Wreaths Across America, visit www.wreathsacrossamerica.org.
To learn more about the 9th Division World War II Historical Preservation Society, visit www.9thDivision.com.
For more about New Jersey state parks, visit www.nj.gov/dep/parksandforests/.
Like the New Jersey Division of Parks and Forestry page on Facebook at www.facebook.com/newjerseystateparks.
Follow the New Jersey State Park Service on Instagram @newjerseystateparks.
Follow the DEP on Twitter @NewJerseyDEP.
###
DEP PHOTOS: Chris Zeeman