NEW JERSEY FOREST SERVICE FORESTER IS HONORED FOR MANAGING
STATE LANDS, HELPING DEVELOP NATIONAL FOREST INVENTORY
(19/P014) TRENTON – A New Jersey Forest Service member whose forestry management and planning skills are helping to protect 775,000 acres of state land is the Allegheny Society of American Foresters Forester of the Year, Department of Environmental Protection Commissioner Catherine R. McCabe announced today.
Bill Zipse, a Supervising Forester with the New Jersey Forest Service, received the honor during the organization's recent winter conference in West Virginia. The Allegheny Society of American Foresters is a non-profit professional organization for foresters in a five-state region of New Jersey, Pennsylvania, Delaware, Maryland and West Virginia.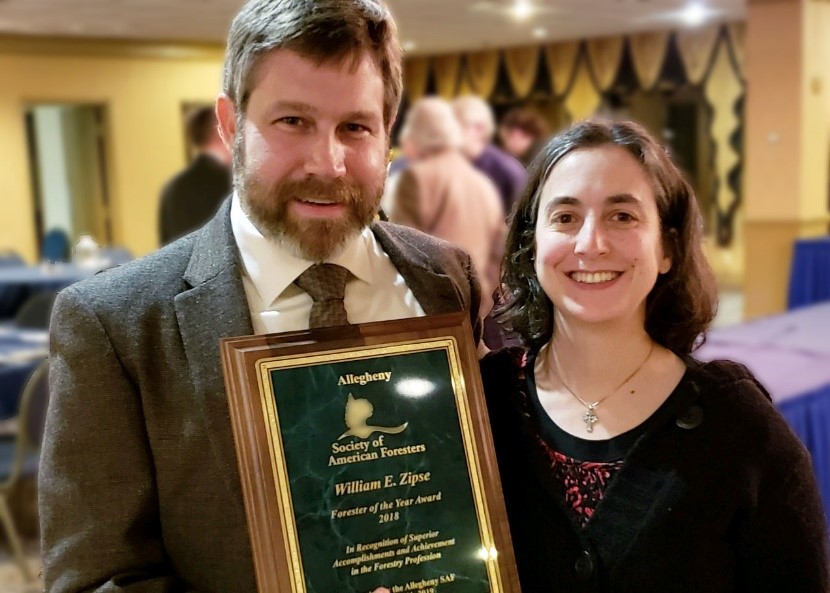 "My DEP colleagues and I congratulate Bill Zipse for achieving this prestigious honor in recognition of his outstanding stewardship to protect New Jersey's forests and wildlife management areas," Commissioner McCabe said. "Bill's expertise helps ensure that the public will be able to appreciate and enjoy our natural lands for many years."
Bill began working for the New Jersey Forest Service in 2000. He is the Supervising Forester for several programs, including the state lands planning program, which plans for, manages and provides technical forestry expertise for approximately 775,000 acres of state-owned forests.
As a state forest planner, Bill oversees the development and approval of Natural Resource Stewardship Plans for the Whiting Wildlife Management Area and Double Trouble State Park, both in Ocean County. He also has overseen auditing and quality control of inventory at Sussex County's Stokes State Forest, High Point State Park, Bear Swamp Wildlife Management Area and Walpack Wildlife Management Area; Wharton State Forest, the largest single land tract in the State Park System spread across Atlantic, Burlington and Camden counties; and Penn State Forest in Burlington County.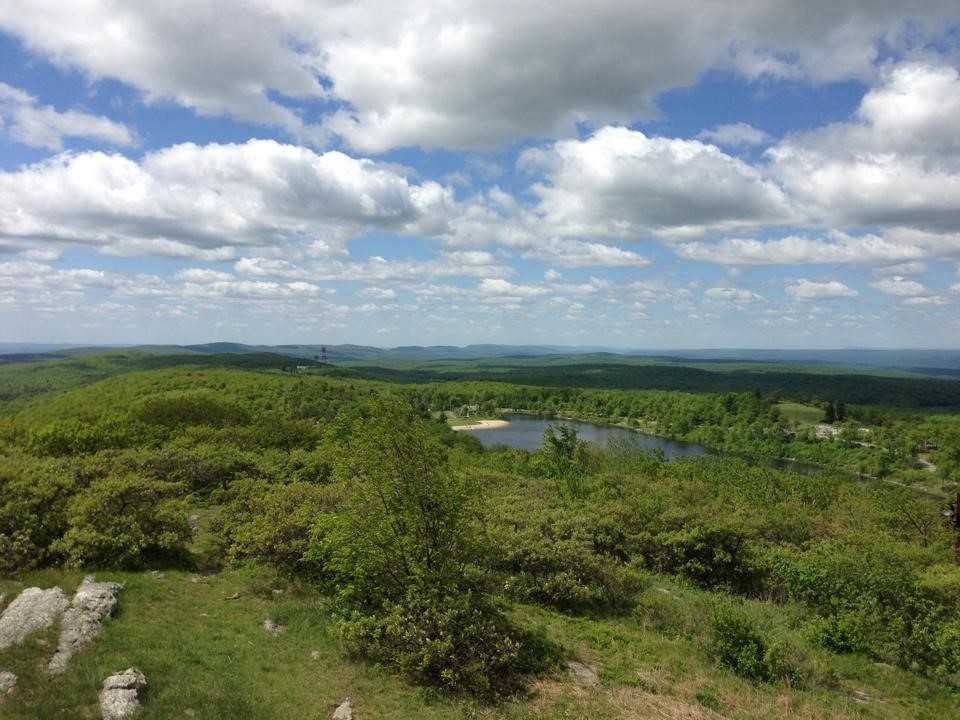 Bill also has overseen forest management projects on state land that include creation of five miles of firebreaks and 790 acres of fuelbreaks in Wharton State Forest; thinning 200 acres for wildfire mitigation in the Whiting Wildlife Management Area; thinning 36 acres to benefit rare plants and restoring 25 acres of Atlantic white cedar, within Double Trouble State Park; and thinning between 20 and 30 acres at Brendan T. Byrne State Forest.
Beyond forest management, Bill trains the next generation of the New Jersey Forest Service to protect and maintain lands throughout the state.
"Of all the responsibilities Bill has assumed over the past year, the most important is the development of our young forestry professionals," said John Sacco, New Jersey State Forester. "He is integral in identifying and hiring high-quality staff, and now is developing them into significant contributors to the profession. He has a major role in forming the future New Jersey Forest Service and one couldn't ask for a better role model."
Bill's expertise also extends to the U.S. Department of Agriculture Forest Service's Forest Inventory Analysis, which is a "census" of the nation's forests. The analysis inventories forests, their health, and identifies any trends.
In addition to serving on the analysis' regional management team, Bill has built a community of volunteer software developers who are writing the computer code to contribute to Forest Inventory Analysis in New Jersey's forests.
"Through Bill's leadership and advocacy, the state has made strategic investments in Forest Inventory Analysis that have improved the accuracy and timeliness of New Jersey's rural forest inventory and enabled the successful start of state-wide urban Forest Inventory Analysis in 2019," said Dennis May, Program Manager of the Forest Inventory Analysis. "Bill is also helping Forest Inventory Analysis explore new digital technologies for sharing data, including an e-book version of the latest New Jersey State Forest Resources report."
For more about the New Jersey Forest Service, visit www.forestry.nj.gov.
Like the New Jersey Forests Facebook page at www.facebook.com/NewJerseyForests/.
To learn more about the Allegheny Society of American Foresters, visit https://www.alleghenysaf.org/.
###