ISLAND BEACH STATE PARK, SANDY HOOK TO OFFER FREE ACTIVITIES FOR
OCEAN FUN DAYS ON SATURDAY, MAY 18 AND SUNDAY, MAY 19
(19/P038) TRENTON – A series of fun and educational activities are planned at both Island Beach State Park and Sandy Hook this weekend to remind the public of the importance in protecting New Jersey's coastal environment, the Department of Environmental Protection announced.
Events for the 16th Annual Ocean Fun Days are scheduled from 11 a.m. to 3 p.m. on Saturday, May 18 at Island State Beach in Ocean County and Sunday, May 19 at the Sandy Hook unit of the Gateway National Recreation Area in Monmouth County. Parking and all activities are free and will be held rain or shine.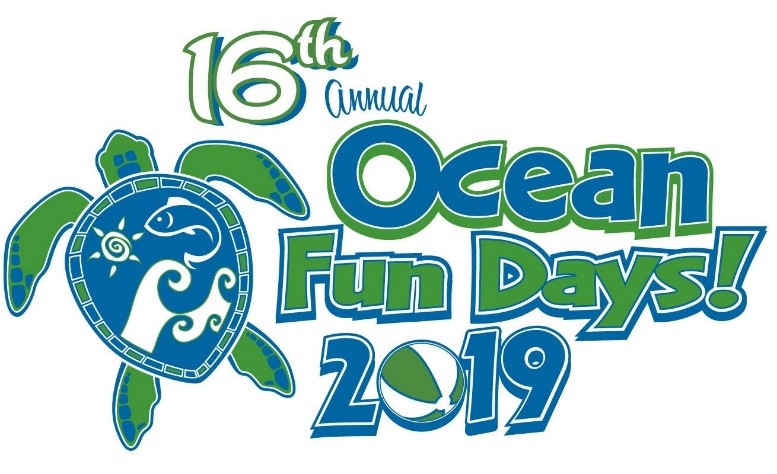 "The Jersey shore is a special place for many, where family memories are made, and children often have their first interactions with marine creatures," DEP Commissioner Catherine R. McCabe said. "This annual event gives the public a wonderful opportunity to learn about the importance of our shoreline, its many diverse ecosystems, and why we must be proactive in preserving and protecting it for future generations."
Saturday's events are based at Island Beach State Park's Swimming Area 1, about four miles south of the park's main entrance. Sunday's events are at the New Jersey Sea Grant Consortium's headquarters in the Fort Hancock area of Sandy Hook, via Ocean Avenue.
A record number of exhibitors have signed up to participate in this year's event, which will feature exhibits, classes, nature tours and children's activities themed to the coastal environment. Activities at both sites will include seining, crafts, an energy-saving scavenger hunt, youth fishing clinics, face painting, touch tanks and fiddler crab races.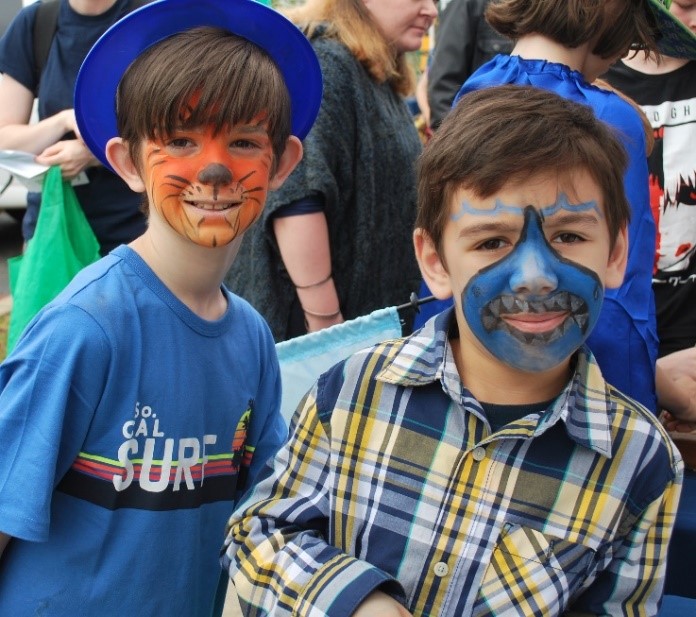 The Sandy Hook location will additionally offer guided tours of various historic sites and an open house at the National Oceanic and Atmospheric Administration's James J. Howard Marine Sciences Laboratory. Free shuttle bus service will be available at Sandy Hook to transport visitors to tour sites.
"If your weekend plans don't include Ocean Fun Days, change them! This year, Ocean Fun Days will be bigger and better than ever," said Claire Antonucci, New Jersey Sea Grant Consortium Executive Director. "More exhibitors, more things to see and do and, as always, more things to learn about New Jersey's amazing coast. Plus, on Saturday at Island Beach State Park, visitors can make the park's outstanding beaches even better by helping plant 1,000 dune grass plants donated by Ocean Fun Days' founding partner New Jersey Natural Gas."
Ocean Fun Days is a project of New Jersey Natural Gas in partnership with the Sea Grant Consortium, the DEP and its Division of Parks and Forestry, the National Park Service, the National Oceanic and Atmospheric Administration and the Asbury Park Press.
The Sea Grant Consortium is an affiliation of colleges universities and other groups that works to advance knowledge and stewardship of New Jersey's marine and coastal environments through innovative research, education and outreach.
Island Beach State Park is one of the few remaining undeveloped barrier beaches on the north Atlantic coast, protecting some 3,000 acres of beaches, dunes, maritime forests, freshwater wetlands and tidal marshes. It is home to New Jersey's largest osprey colony, as well as peregrine falcons, wading birds, shorebird, waterfowl and songbirds.
To learn more about Island Beach State Park, visit www.njparksandforests.org/parks/island.html www.facebook.com/islandbeachstatepark/.
To learn more about New Jersey's Parks, Forests and Historic Sites, visit www.njparksandforests.org.
Like the New Jersey Division of Parks and Forestry page on Facebook at www.facebook.com/newjerseystateparks.
Follow the New Jersey State Park Service on Instagram @newjerseystateparks.
Follow the DEP on Twitter @NewJerseyDEP.
###