DEP ANNOUNCES 4TH ANNUAL STATEWIDE YOUTH FISHING CHALLENGE AND
FREE FISHING DAY SCHEDULED SATURDAY, JUNE 8
(19/P047) TRENTON – Recreational anglers and those new to the hobby can try freshwater fishing during a statewide challenge and Free Fishing Day, both on Saturday, June 8, the Department of Environmental Protection announced today.
The DEP's Division of Fish and Wildlife's Hooked on Fishing – Not on Drugs Program is hosting the 4th Annual Youth Fishing Challenge statewide to introduce families to New Jersey's outstanding freshwater fishing and to encourage children to avoid drugs, alcohol and tobacco by pursuing fun activities. The free event will be held rain or shine.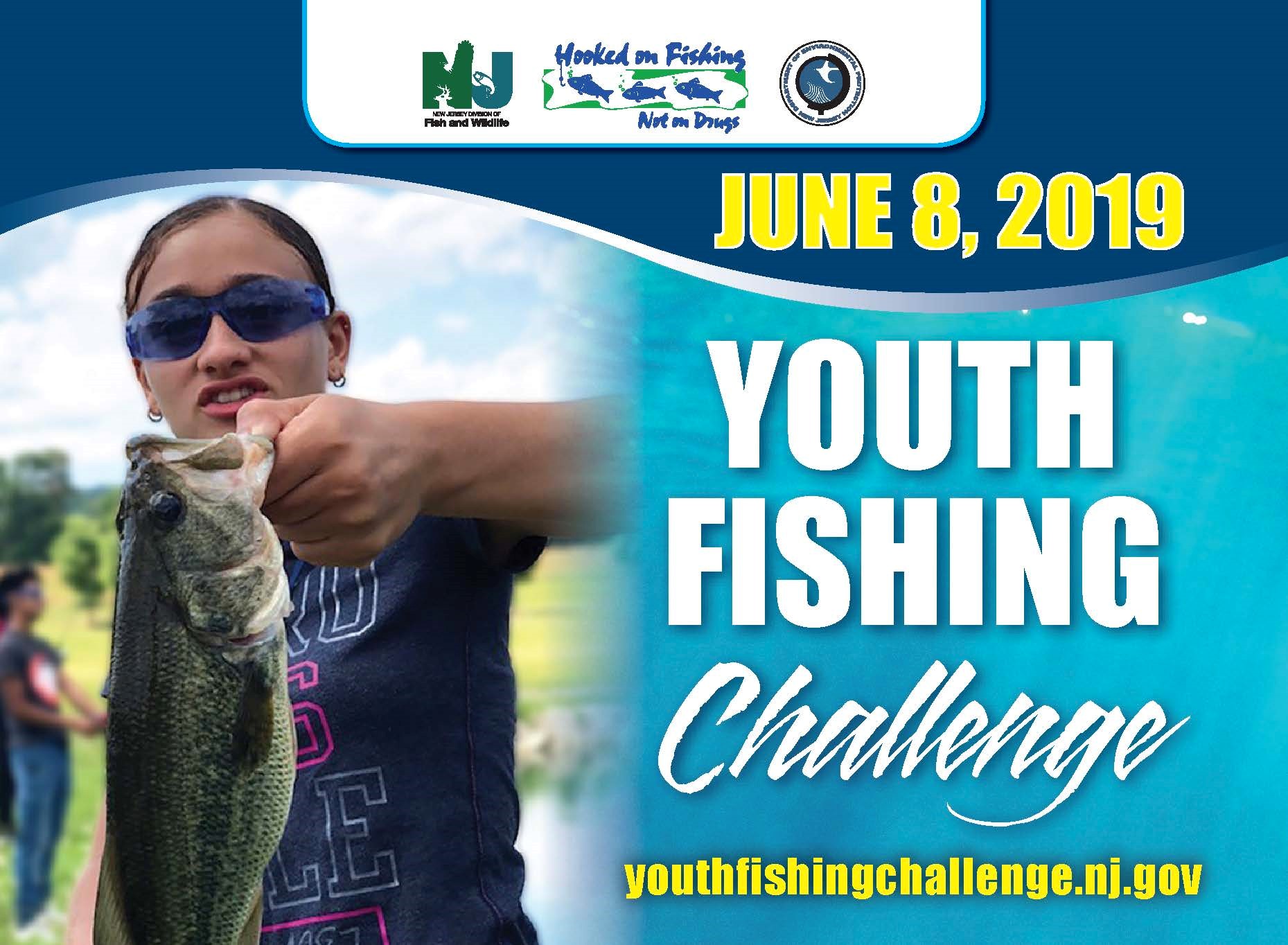 "New Jersey has some of the best freshwater fishing available and there are many advantages to participating in this event," DEP Commissioner Catherine R. McCabe said. "Not only is fishing a great way to connect with nature, it's a fun activity to develop and appreciate over a lifetime while also learning good and safe habits."
The Hooked on Fishing – Not on Drugs Youth Fishing Challenge is geared to participants age 20 and younger. There are 32 challenge locations in 17 counties this year. Rules, age requirements and event times vary by challenge location. Winners are eligible to receive prizes for the fish they catch and must be present at the end of the event to claim prizes. Parents and guardians are encouraged to enjoy fishing during the challenge but are ineligible for prizes.
The statewide Free Fishing Day allows anglers of all ages to fish on June 8 without having to buy a license or a trout stamp. Other regulations, including size and daily catch limits, will remain in effect. A second Free Fishing Day is scheduled for Oct. 19.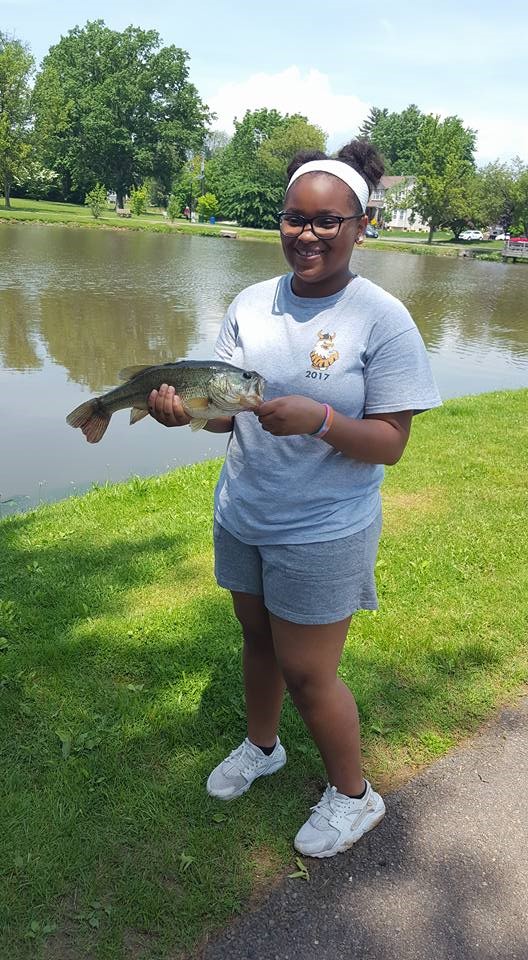 "Free Fishing Day provides a great opportunity for those who have never gone fishing or those who haven't fished in a while to try it again for the day, without having to purchase a license," Division of Fish and Wildlife Acting Director Dave Golden said. "The Youth Fishing Challenge also is a fun way for friends and families to spend time together outdoors and create memories."
Hooked on Fishing – Not on Drugs is an interdisciplinary, hands-on youth fishing education program for school-aged children sponsored by the Division of Fish and Wildlife. The goal of the program is to redirect youth from the temptation of using alcohol, drugs and tobacco by getting them involved in socially positive activities such as fishing, learning about the importance of clean water and supporting community service initiatives through stream cleanups and planting trees.
Two other outdoor activities also on June 8 present opportunities for the public to appreciate the outdoors in New Jersey.
The City of Trenton is partnering with the DEP to host its Youth Fishing Derby from 9 a.m. to 1:30 p.m. at Stacy Park in Trenton. The free event will be held rain or shine and is open to Trenton youth in grades 2-8.
Leonardo State Marina on the shores of Sandy Hook Bay will celebrate National Marina Day with free family friendly activities from 9 a.m. to 4 p.m. Events include kayak tours, a pirate parade, crafts, rubber duck races and more.
Participants in the Statewide Youth Fishing Challenge are encouraged to preregister with a host site and to check if the host organization has its own rules or required information.
To learn more about the event, including locations, registration information, rules and an event flyer visit www.youthfishingchallenge.nj.gov
For details about the Hooked on Fishing – Not on Drugs Program in New Jersey, visit www.njfishandwildlife.com/hofnodnj.htm.
To learn more about Free Fishing Days, visit www.njfishandwildlife.com/ffd.htm.
Anglers are urged to respect private landowners who allow fishing on their properties by obeying boundary signs and not littering. Fishing regulations may be found in the New Jersey Freshwater Fishing Digest at www.njfishandwildlife.com/digfsh19.htm.
For more information on Marina Day events, call Leonardo State Marina at 732-291-1333.
Follow the DEP on Twitter @NewJerseyDEP.
###