DEP COMMISSIONER MCCABE AND DIVISION OF PARKS AND FORESTRY
KICK OFF "I HEART NJ PARKS" CAMPAIGN
(19/P052) TRENTON – As part of the beginning of summer, Department of Environmental Protection Commissioner Catherine R. McCabe and Division of Parks and Forestry staff have kicked off the "I Heart NJ Parks" social media campaign.
Through this campaign, visitors can highlight their favorite parks through their personal social media accounts. Visitors can go to the New Jersey State Parks' Facebook page to add a temporary frame to their Facebook profile photo that proclaims, "I Heart NJ Parks." Dozens of social media users have already posted their own photos on Facebook and Instagram.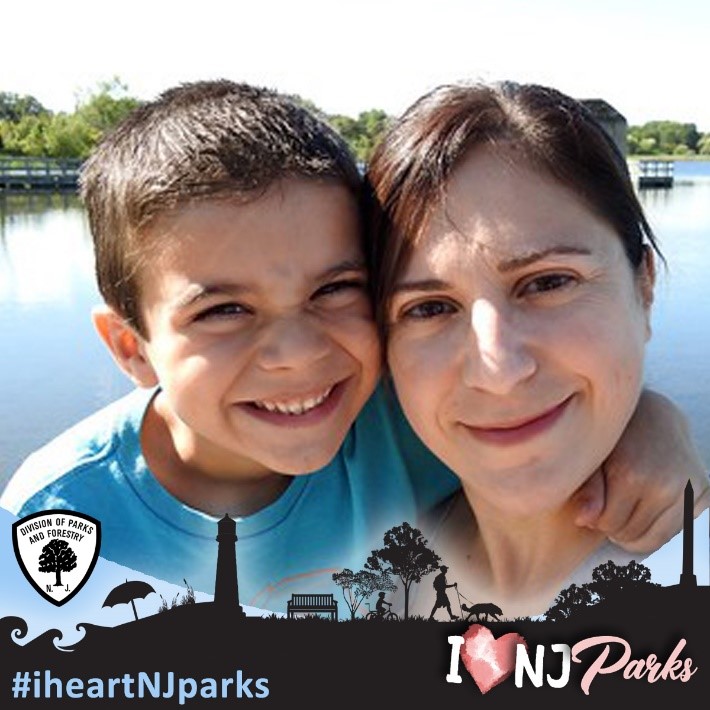 "Whether you live in an urban or rural area, there is probably a state park nearby where you can have fun and experience firsthand New Jersey's natural resources and rich history," Commissioner McCabe said. "We hope your visit to a state park, forest, or historic site this summer becomes the first of many throughout the year."
With more than 450,000 acres in the State Park system, there are numerous opportunities for recreation such as walking and horseback riding to cycling and kayaking. Parks provide health and fitness opportunities, outdoor classrooms to study nature, greenways for wildlife conservation, links to history and regional tourism opportunities.
"While out in a state park this weekend, take a selfie, post it on Facebook or Instagram with the hashtag #IHeartNJparks and describe what you love about your park," said Division of Parks and Forestry Director Olivia Glenn. "We hope that you create fond memories exploring our state's historic and natural spaces with your friends and family this summer."
To learn more about the I Heart NJ Parks campaign visit www.iheartnjparks.nj.gov/
Like the New Jersey Division of Parks and Forestry page on Facebook at www.facebook.com/newjerseystateparks.
Follow the New Jersey State Park Service on Instagram @newjerseystateparks.
Follow the DEP on Twitter @NewJerseyDEP.
###