DEP'S 25th ANNUAL FALL FORESTRY FESTIVAL SCHEDULED SATURDAY,
OCTOBER 5 IN JACKSON TOWNSHIP, OCEAN COUNTY
(19/P078) TRENTON – The Department of Environmental Protection will celebrate trees, autumn and New Jersey's outdoors with the 25th Annual Fall Forestry Festival on Saturday, Oct. 5 at the Forest Resource Education Center in Jackson Township, Ocean County.
The festival, featuring a variety of outdoor-themed activities for children and adults, will be held from 10 a.m. to 3 p.m., rain or shine. Admission and parking are free.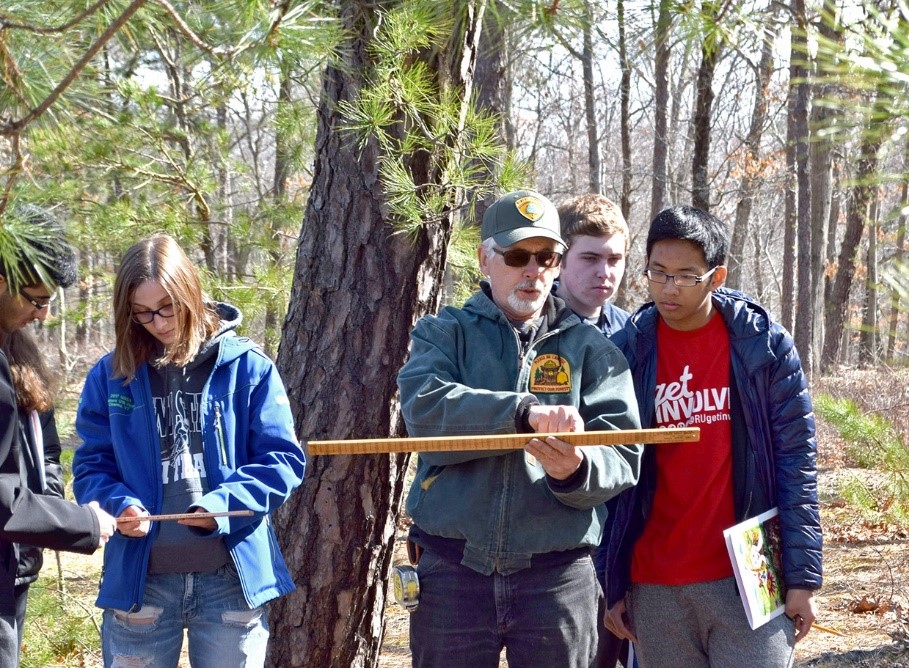 "We're thrilled to celebrate the Fall Forestry Festival's 25th year," said Division of Parks and Forestry Director Olivia Glenn. "We invite nature lovers, families and scouts to get outside, enjoy the fall weather and scenery and participate in the festival's array of nature-themed activities."
"The festival showcases the benefits trees and forests bring our urban state," added State Forester John Sacco. "Visitors can discover how forests and trees clean our water and air, combat climate change, improve our overall health, give us forest products such as maple syrup, and how foresters work to bolster all these benefits."
Fall Forestry Festival visitors will have the opportunity to meet Smokey Bear and wish him a happy 75th birthday, enjoy a hayride and join one of the many guided hikes scheduled throughout the day. Nature lovers of all ages can see how a sawmill works, listen to live music, plant an acorn, attend a session with live native snakes, create a nature craft, cut a tree cookie from a log, and more.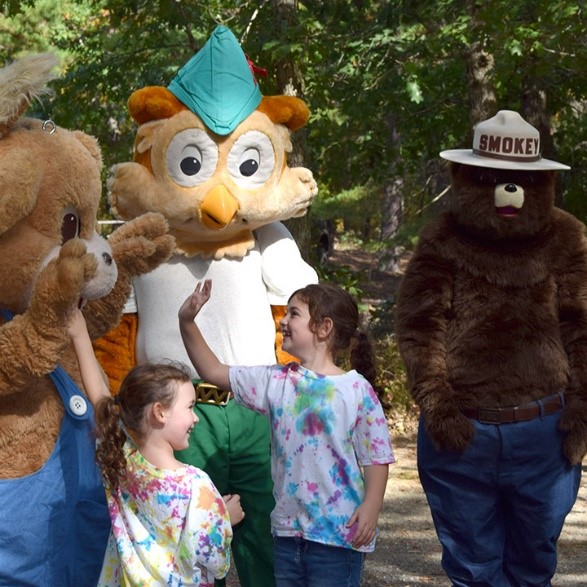 The New Jersey Forest Service works to ensure that all state forests are healthy, including urban and community forests in every New Jersey community. Natural resource professionals will be available to talk about invasive insects and diseases, beekeeping, and forest fires. Information on water and soil conservation and composting also will be available.
Other scheduled activities include woodworking and maple sugaring demonstrations, and a guest appearance by Theodore Roosevelt, portrayed by Peyton Dixon.
Food and beverage will be available for purchase at the festival, or visitors may bring their own food. Sturdy hiking shoes and insect repellant are encouraged.
The majority of the festival events and activities will be held at the New Jersey Forest Service Nursery at 370 East Veterans Highway in Jackson. Call (732) 928-2360 for more information.
The first Fall Forestry Festival was held in 1994, to draw attention to educate the public about forest stewardship, meaning the management of New Jersey's forest resources to maintain healthy trees and forests, clean air and water, and places to learn about and enjoy the outdoors.
The Forest Resource Education Center is the sole public facility in New Jersey focused on forestry education. The New Jersey Forest Service Nursery, on the same property, grows 300,000 seedlings yearly to be planted across the state. Situated on more than 1,000 acres, the Forest Resource Education Center and nursery also offers miles of trails for hiking, biking and nature watching.
Like New Jersey Forest Service at www.facebook.com/newjerseyforests, the Forest Resource Education Center at www.facebook.com/forestrycenter, New Jersey Urban and Community Forestry at www.facebook.com/njurbanandcommunityforestry, and the New Jersey Department of Environmental Protection at www.facebook.com/newjerseyDEP.
Follow the DEP on Twitter @NewJerseyDEP.
###