DEPARTMENT OF ENVIRONMENTAL PROTECTION HONORS RECYCLING
LEADERS, INNOVATORS AT ANNUAL AWARDS LUNCHEON
(19/P083) TRENTON – A business that recycles almost 80 percent of its waste, a university with a comprehensive waste reduction and recycling program, and a municipal recycling coordinator whose dedication has increased recycling in multi-family housing developments, are among those honored today as New Jersey's 2019 recycling leaders.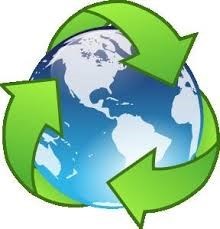 IKEA Distribution Services North America in Westampton, Burlington County; Monmouth University in West Long Branch, Monmouth County; and Kellie Ann Keyes, Roxbury Township's Recycling Coordinator, Morris County; are among the nine businesses, organizations and individuals recognized during the 39th Annual Association of New Jersey Recyclers symposium and luncheon held today at the Jumping Brook Country Club in Neptune, Monmouth County.
"I commend these award winners for their work to promote recycling and educate their communities about the importance of diverting waste to better protect our natural resources," Department of Environmental Protection Commissioner Catherine R. McCabe said. "New Jersey is consistently a national leader in recycling, and we applaud the winners for going above and beyond to help safeguard the environment."
"We proudly honor the award winners for their focused and innovative efforts to keep our environment clean and healthy," said Francis Steitz, Acting Assistant Commissioner for Air Quality, Energy and Sustainability. "We hope promoting their accomplishments will inspire others to adopt better recycling practices."
In 1987, New Jersey became the first state to enact legislation that requires recycling in residential, commercial and institutional settings. New Jersey achieved an overall recycling rate of 61 percent in 2016. The DEP administers a number of grant and educational programs to help improve the statewide recycling rate.
All residents are urged to participate in their local recycling program and do their part to keep non-acceptable materials, such as plastic bags, trash, propane tanks and used syringes, out of curbside and workplace recycling bins.
"For recycling to work, we need to keep our recycling mix clean and free of these problematic items," Commissioner McCabe said. "It is important to remember that recyclable materials are not trash, but rather valuable raw materials used to make new products."
The DEP and Association of New Jersey Recyclers co-sponsor the symposium and luncheon, where recycling awards are presented to outstanding businesses, organizations, local government agencies, and individuals who have made significant contributions to recycling in New Jersey.
RECYCLING AWARDS
COMMISSIONER'S AWARD: Mary Ellen Gilpin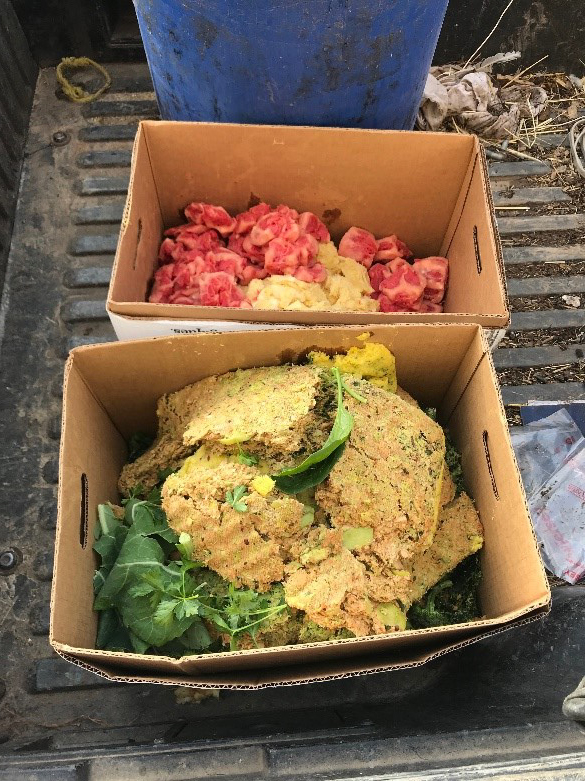 During her 30-year tenure as director of Environmental Programs for the Hudson County Improvement Authority, Mary Ellen Gilpin has served as the Solid Waste coordinator, county recycling coordinator, county Clean Communities coordinator and Household Hazardous Waste coordinator. Mary Ellen was a graduate of the first-ever Certified Recycling Professional series in 1993. She has led the charge in many first-of-their-kind recycling programs and coordinated and attended household hazardous waste events, mobile paper shredding events, Earth Day events, compost bin and rain barrel sales, and numerous other education-based programs. She received an Association of New Jersey Recyclers award for a school program in 2007.
BUSINESS: IKEA Distribution Services North America
IKEA Distribution Services North America recycles materials including bottles and cans, paper, corrugated cardboard, metal, plastics, shrink wrap, strapping, mattresses and wooden pallets. Food waste from the facility's staff café is collected and composted off-site. In addition, damaged glass, candles and ceramics are sent to a facility that pulverizes the materials into a powder that is used to reinforce concrete. As a result of these efforts, IKEA was able to recycle 77.5 percent of its waste. To ensure that recycling and sustainability programs are working well, IKEA does biweekly site audits to document progress or note areas needing improvement. The business regularly educates employees about recycling and sustainability programs and goals.
INSTITUTION: Monmouth University
The university has a broad-based program to recycle glass, plastic, aluminum, paper, corrugated cardboard, metal, tires, yard waste, concrete, light bulbs, batteries, used oil, antifreeze, electronic waste, toner cartridges and more. The university also donates old electronic equipment, clothes and books to charitable organizations and has installed water hydration stations to encourage use of reusable containers. As a result of these initiatives, the university was able to recycle 46 percent of the waste generated on campus in 2018. The school also purchases green cleaning products and recycled content products for campus operations.
GOVERNMENT: Maurice River Township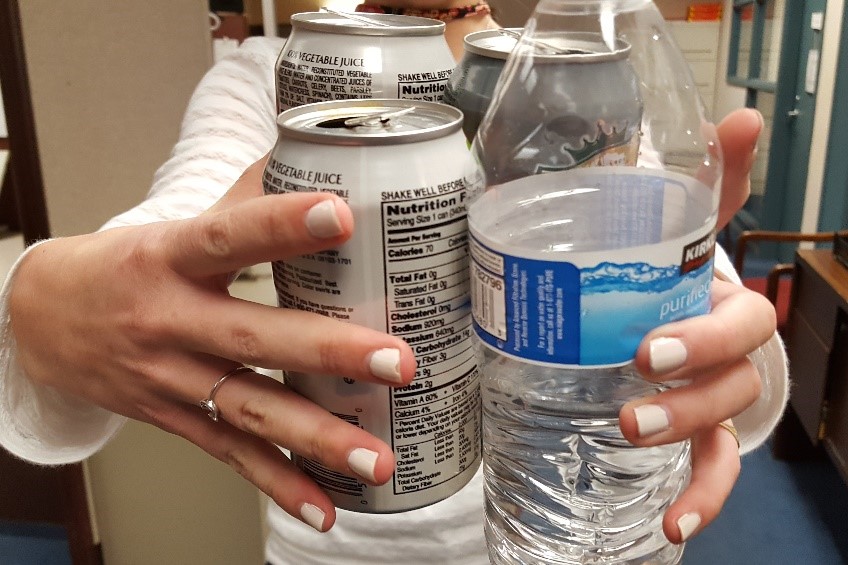 The community embarked on an aggressive and successful campaign to keep single-use plastic bags out of curbside recycling bins. The program, coordinated with the Cumberland County Improvement Authority, provided residents with 7-quart red buckets with "No Bags in Your Bin!" imprinted on them, to transport their recyclables from their kitchens to their curbside recycling bins. The township used a variety of educational strategies to promote the program and had their vendor leave bins on the curb with a contamination sticker if the bins contained plastic bags. Within a short period of time, the township's recycling stream was found to be significantly cleaner when inspected at the recycling processing center.
LEADERSHIP: Carolyn Brown-Dancy
Carolyn Brown-Dancy is the Environmental Health Safety and Sustainability director for Atlantic Health System, which comprises more than 400 sites of care, including six hospitals. As a result of Carolyn's leadership, Atlantic Health System recycles plastics, glass, paper, cardboard, batteries, fluorescent light bulbs, items containing lead, food waste, cooking oils, mercury waste, electronics and chemicals. Carolyn was also instrumental in establishing recycling programs in all offices and waiting rooms in Atlantic Health System hospitals. She also led her team on a variety of waste reduction initiatives and has implemented numerous other sustainability programs, as well as educational initiatives on behalf of the health system's environmental programs.
RISING STAR: Kellie Ann Keyes
Kellie Ann Keyes is Roxbury Township's municipal recycling coordinator, Clean Communities coordinator and assistant general supervisor. Along with her many other duties at the Department of Public Works, including running the recycling depot, she has implemented recycling programs at schools, conducted recycling inspections at businesses and organized volunteers for litter cleanups. Kellie Ann's focus to improve education and reduce contamination of the recycling stream at multi-family complexes has resulted in increased compliance and improved communication between the town and property managers.
OUTSTANDING EDUCATOR/EDUCATIONAL PROGRAM: Raritan Valley Community College
After discovering that too many office recyclables were ending up in employee trash cans and not being recycled, the college serving Somerset and Hunterdon counties implemented a major change to their recycling program that featured new bagless office recycling bins with small "buddy" bins for waste. Employees now sort their recyclables and waste at hallway sorting stations. The school undertook a comprehensive outreach and education plan to promote the new program and saw impressive results. A follow-up analysis of the school's hallway bins showed that between 80 percent and 95 percent of recyclables generated are being recycled.
RECYCLING INDUSTRY: Waste Management of New Jersey Inc.
The Elizabeth company is recognized for its patented CORe® system, an innovative process that recycles pre- and post-consumer food waste into an engineered bioslurry organic feedstock. The bioslurry is then introduced into an anaerobic digester at the nearby Rahway Valley Sewerage Authority to increase the facility's production of biogas. Through this program, the company recycled 58,140 yards of food waste, or 13,567.50 tons from March 2018 through July 2019.
SOURCE REDUCTION, RESOURCE MANAGEMENT/SUSTAINABILITY: Second Chance Toys
The non-profit Second Chance Toys keeps rigid plastic toys out of landfills by promoting their collection and then arranging for the toys to be donated to local organizations serving disadvantaged children. In 2018, Second Chance Toys collected 13,520 plastic toys in New Jersey, a 20 percent increase from the 10,875 toys collected in 2017. Since 2017, the program has saved solid waste disposal tipping costs for participating communities and kept more than 140,000 pounds of plastic toys from being disposed in landfills.
###