GILDED-ERA DECORATIONS AT RINGWOOD MANOR AND DRUMTHWACKET AMONG
HIGHLIGHTS OF ANNUAL CHRISTMAS ACTIVITIES AT STATE PARKS
(19/P096) TRENTON – An annual slate of activities harkening back to the Christmases of past will be offered at multiple state parks, forests and historic sites this holiday season, the Department of Environmental Protection announced.
Numerous events are planned, from elegant decorations of the Gilded Age on display at Ringwood Manor in Ringwood State Park, to The Holidays at Drumthwacket, a series of open house events at the Governor's official residence in Princeton, and the very popular annual re-enactment at Washington Crossing State Park of General George Washington and his troops crossing the Delaware River.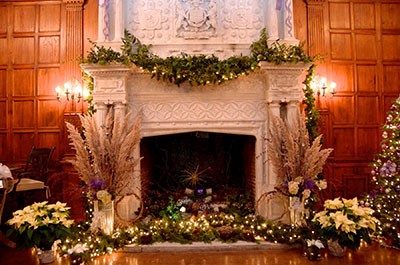 "The holiday season in New Jersey is extra special because of our state's rich history, dating to the birth of our nation as a result of heroic and strategic efforts in Princeton and Trenton," Commissioner Catherine R. McCabe said. "Whether watching General Washington cross the Delaware or seeing Gilded Age holiday decorations, there are many wonderful opportunities for families and friends to gather and enjoy the spirit of Christmas."
"Come celebrate the holidays by visiting the many activities or themed events at our parks, forests and historic sites," Parks and Forestry Director Olivia Glenn said. "There really is something for just about every age group and interest. Visitors can step back into New Jersey's rich history at some exhibits or simply enjoy the spirit of the season by listening to carolers or visiting with Santa."
The holiday season is under way at Drumthwacket and Ringwood Manor, both of which invite the public to enjoy festive decorations at both properties.
Nine garden clubs representing eight New Jersey counties have decorated rooms at Drumthwacket using fresh arrangements and greenery to complement the mansion's architecture and décor with decorations celebrating Hanukkah and Christmas.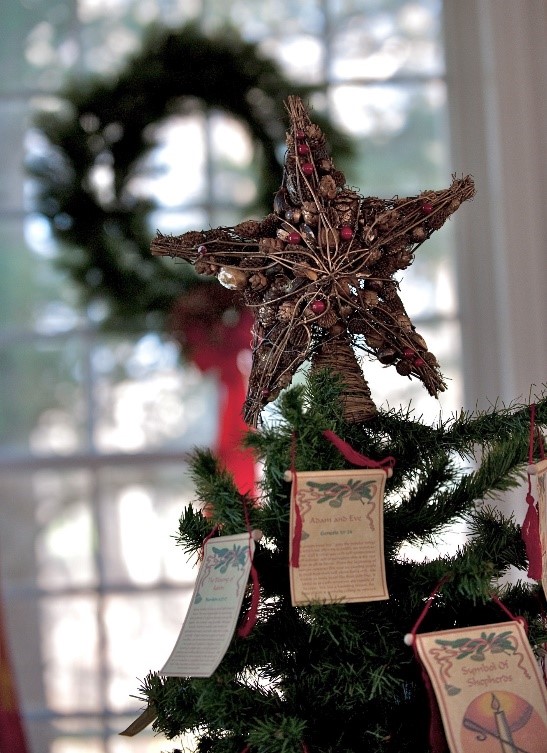 Drumthwacket docents will be available to answer questions and offer historical information about the property. Visitors may do tours from 10 a.m. to 1 p.m. Saturdays, Dec. 7 and 21; Sunday, Dec. 8; Tuesday, Dec. 17 and Thursday, Dec. 19. Admission and parking are free. Reservations are required and may be made at https://drumthwacket.org/visit/open-houses/
Ringwood Manor, a 19th-century home listed on the National Register of Historic Places, is decorated for its annual Victorian Christmas event.
The stunning house that was home to well-known ironmasters in the 19th and 20th centuries sits on a low hill that overlooks a rustic landscape, making it a beautiful location to visit during the holidays and winter.
Visitors may do self-guided tours of the home between 10 a. m. and 4 p.m. Saturdays Dec. 7 and 14, or Sundays, Dec. 8 and 15. Reservations are not required, and tickets may be purchased at the door. Admission is $10 for adults, $8 for seniors and students, and $5 for children ages 5 to 12. Group tours for a minimum of 10 people will be offered only on Wednesday, Dec. 11.
The Women's Club of West Milford decorates the first floor of the home each year. In addition to viewing the decorations, visitors may purchase items from crafters on site, and children may participate in an indoor scavenger hunt at the house.
Ringwood Manor will also host Victorian Christmas concerts from 7 p.m. to 9 p.m. Friday Dec. 13 and Saturday, Dec. 14 in the manor's Great Hall. The concerts are limited to 50 people per performance. Tickets are $35 each and must be purchased in advance.
Victorian Christmas is an annual fundraiser of The Women's Club of West Milford, the North Jersey Highlands Historical Society, the Ringwood Manor Association of the Arts and Ringwood Manor. For more information, call (973) 962-2240. For group tour information, call (973) 853-7258.
Elsewhere around the state:
The Historic Village at Allaire within Allaire State Park in Wall Township, Monmouth County, is offering guided lantern tours and interactive Christmas activities for all ages.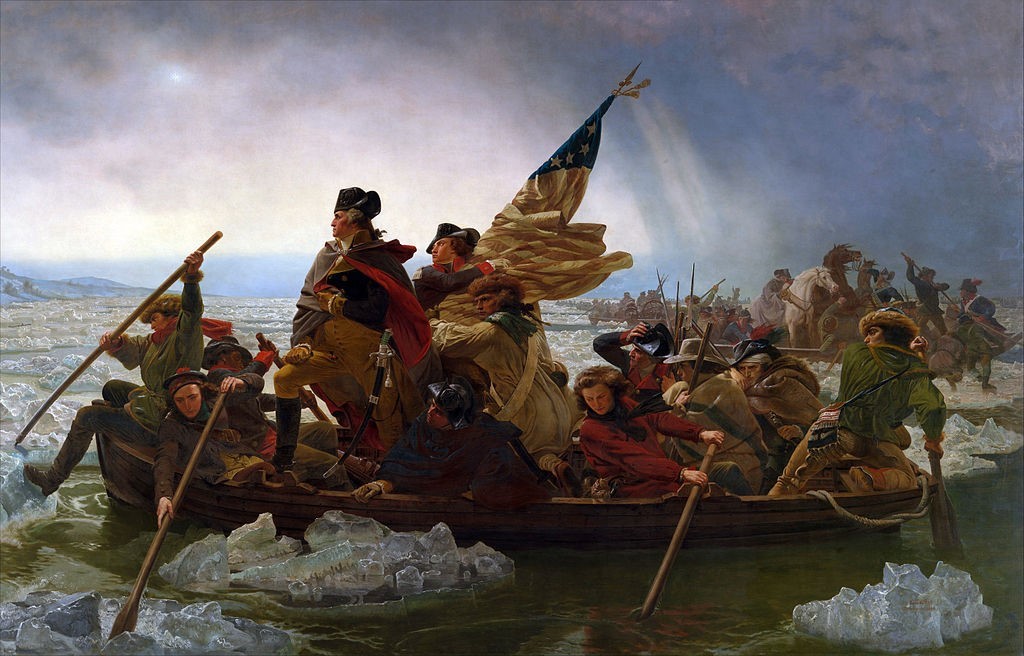 Visitors can tour the Historic Village at Allaire by lantern light and learn about Christmas in New Jersey during the 1800s. Tours leave every 15 minutes from 5 to 8 p.m. p.m. on Saturdays, Dec. 7, 14 and 21. The 90-minute, outdoor guided tours are $20 per person. Tickets must be purchased in advance. Strollers are not permitted in the historic buildings.
Christmas at The Historic Village at Allaire will offer interactive programs from 11 a.m. to 4 p.m. Sundays, Dec. 8, 15 and 22. Activities include music, storytelling, hearth cooking, crafts and a visit from Santa Claus. Admission is $8. Children younger than 2 years of age will be admitted free.
The annual Soldiers Christmas event at Fort Mott State Park, recalling how troops spent the holiday in New Jersey during wartime, is scheduled from 5 to 9 p.m. Saturday, Dec. 14 in Pennsville. Re-enactors will portray soldiers from the Roman era to the Cold War, and military-themed exhibits will be on display. Admission is free.
On Christmas Day, visitors to Washington Crossing State Park can commemorate the 243rd anniversary of the pivotal crossing of the Delaware River on Dec. 25, 1776, during the War for Independence.
The crossing led to strategic victories the next day in Trenton, followed by victories at Assunpink Creek on Jan. 2, 1777 and at Princeton on Jan. 3, 1777. These victories helped establish Washington's Continental Army as a viable fighting force that could challenge the British Army and its Hessian mercenaries.
Prior to the crossing and the ensuing battles of Trenton and Princeton, the American Revolution was thought to be lost. But those victories turned the war around and led to the eventual defeat of the British in 1783.
Visitors are encouraged to arrive by noon to have time to park and find a good viewing location. A history narration of the event will begin at 12:30 p.m. along the riverbank and the crossing will start at 1 p.m. from the Pennsylvania side of the river.
The re-enactment is free and will be held weather-permitting. For more information, call (609) 737-0623.
To learn more about the 2019 Victorian Christmas at Ringwood Manor, including other holiday activities, visit www.ringwoodmanor.org/victorian-christmas.html.
For more about Ringwood State Park, visit www.nj.gov/dep/parksandforests/parks/ringwood.html#sky.
For details about Washington Crossing State Park, including directions and GPS coordinates, visit www.nj.gov/dep/parksandforests/parks/washcros.html.
For more information about The Historic Village at Allaire and Allaire State Park, visit https://allairevillage.org/ and www.nj.gov/dep/parksandforests/parks/allaire.html
To learn more about New Jersey's Parks, Forests and Historic Sites, visit www.nj.gov/dep/parksandforests/.
Like the State Park Service on Facebook, www.facebook.com/newjerseystateparks.
Follow the New Jersey State Park Service on Instagram @newjerseystateparks.
Follow the DEP on Twitter @NewJerseyDEP.
###