Borehole Geophysical Methods
The various borehole geophysical tools used for logging wells employ the same geophysical principles as for the surface methods. The most common tools include natural gamma ray, self potential, resistivity, induction, porosity/density, and caliper devices.
Borehole geophysics is used for mapping the hydrogeologic framework of an aquifer, locating concentrated plumes of ground-water contamination, and identifying other subsurface features such as natural-occurring voids and radioactive horizons.
Sample of a geophysical log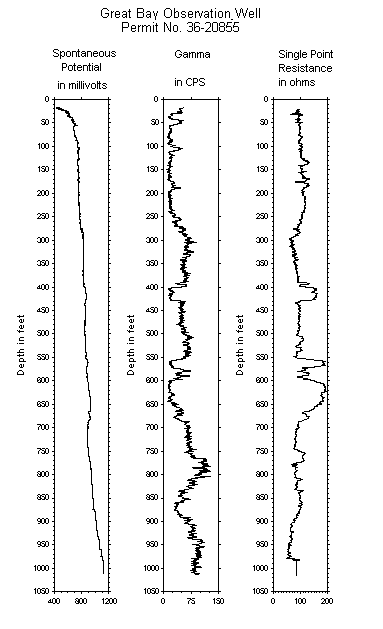 For more information on borehole geophysical methods, please refer to Chapter 8 (Geophysical Techniques) of the NJDEP's Field Sampling Procedures Manual, 2005.