As of January 1, 2017, the Trust was responsible for approximately 30,000 acres located throughout the state. These lands are managed as a system of over 100 nature preserves.
Deer hunting is allowed at many of the Trust's preserves with written Trust authorization because the Trust believes that a reduction of the deer population will reduce the negative effects of deer browsing on biodiversity. Those who visit during the deer hunting season (between September and February) are advised to wear hunter orange. Click here for hunter registration.
Natural Lands Trust preserves are open from dawn to dusk for passive recreation uses such as hiking, birding and nature study. Many people volunteer to conduct clean ups and other authorized maintenance at Trust preserves. All visitors and volunteers at the preserves are reminded that Trust preserves are unimproved / undeveloped rural or semirural land and the Trust shall not be liable if a person is injured because of any natural risks or hazards that are inherent characteristics of such land. In addition, all collected trash and debris must be legally disposed; no trash or debris may be left at preserves without the Trust's written permission.
PROHIBITED on Trust Preserves:
Dumping or littering
Use of motorized vehicles except on public roads
Use of ATVs, quads, 4-wheelers, snowmobiles, wave-runners or other vehicles
Camping
Fires or fireworks
Alcohol possession or use
Swimming
Climbing trees
Hunting for deer without written Trust permission
Hunting for bear, turkey, small game or waterfowl
Hunting on Sundays
No baiting or feeding wildlife, including while hunting
Carrying or use of firearms or weapons other than for authorized deer hunting
Collection, harassment, or destruction of plants, fungi, animals, rocks, cultural artifacts, or fossils
Use of gas, electric or battery-powered landscaping equipment
Use of drones
No unleashed pets. Due to the threat it poses to biodiversity, all pet waste must be picked up and disposed of off-site
i

Naturalist App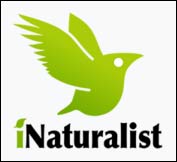 When visiting a Trust preserve consider using the iNaturalist app to document the animals and plants you observe! Your observations can help the Trust identify habitat and management needs! How to use the iNaturalist app:
Download the iNaturalist application on your mobile device
Visit a Trust preserve!
When ready, tap "Observe"
Add one or more photos as evidence (or upload photos from your camera later)
Enter what you saw - or what you think you saw. When and where you saw it should be added automatically. Save your observation.
Share what you find with friends on Facebook or Twitter through iNaturalist